The Truth About Steven Seagal's Ex-Wives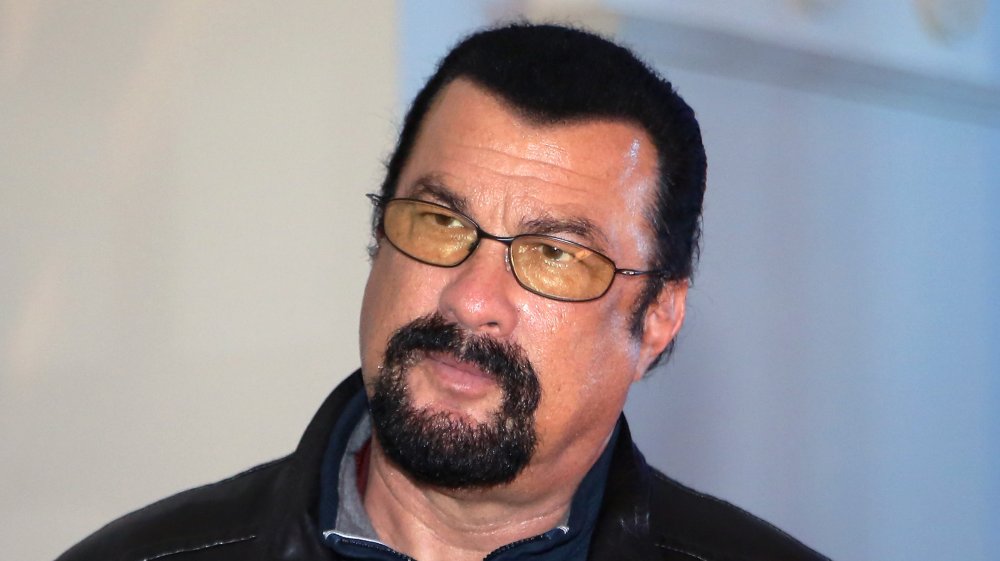 Kristina Nikishina/Getty Images
Steven Seagal is sort of a glitch in the Matrix, a Penrose triangle stuffed into a life with tassels made out of the word "what?" dangling from its every paradoxical side. He's an Aikido master, a movie star, an outspoken environmentalist, a Chuck Jones antagonist brought into the real world through that golf course portal in Space Jam, and the keen mind behind the 2006 single "Alligator Ass" from his blues album Mojo Priest. He's made 19 movies in the last ten years. One time, he and Joe Arpaio were sued for driving a tank into a guy's house and killing 100 chickens and a puppy. Everything about his life sounds like it was invented by a high school improv comedy kid who thinks that calling something "random" is the same thing as telling a joke.
The point here is that he's also been married four times, begging the question "but like, to who?"
Or whom?
Optimism about marriage: hard to kill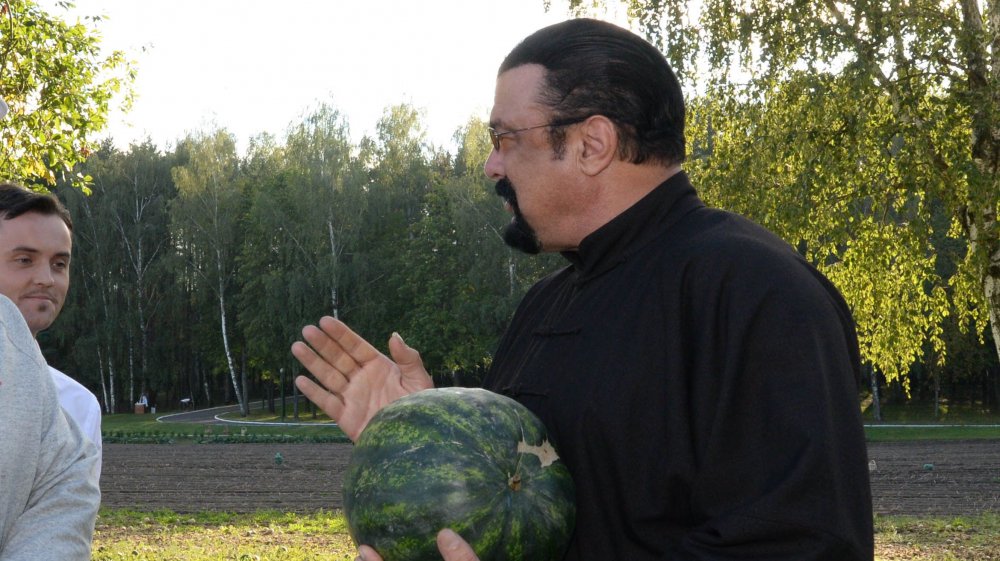 Afp/Getty Images
Steven Seagal's first wife was Miyako Fujitani, a Japanese Aikido instructor. In an interview conducted for the dojo that they founded together, she stated that they met at the Los Angeles International Airport in July of 1974. She described him as looking "like a Japanese ghost" in "one of those Hawaiian shirts, the really bright ones." She must have felt like a Disney princess. The two married, had two children, and lost a third, and by 1986, Seagal was granted a divorce after gradually leaving his family to start another dojo in the United States. Fujitani says of his departure "... once he was gone, he was gone ... On top of running the dojo, I had to raise my children. I don't know how we got by. Sometimes we could only afford cheap brown rice for dinner."
Seagal married Days of our Lives actress Adrienne La Russa in 1984, a year which keen-eyed observers will note took place before his 1986 divorce. Turns out that someone else must have noticed that, too, since their marriage was annulled later that year. Next up to bat was Kelly LeBrock of Weird Science, who married Seagal in 1987 after the birth of their first daughter, Annaliza. The couple had two more children before LeBrock filed for divorce in 1996 citing "irreconcilable differences."
At 58 years old, Seagal married his fourth wife, a professional dancer and his former personal assistant, Erdenetuya "Elle" Batsukh. Their marriage ceremony took place in 2009, and in September of that year, they welcomed a baby boy. Two years later, and we can't stress this enough, he drove a tank onto a guy's property and killed one hundred chickens. Allegedly.