What Was Janis Joplin's Net Worth At The Time Of Her Death?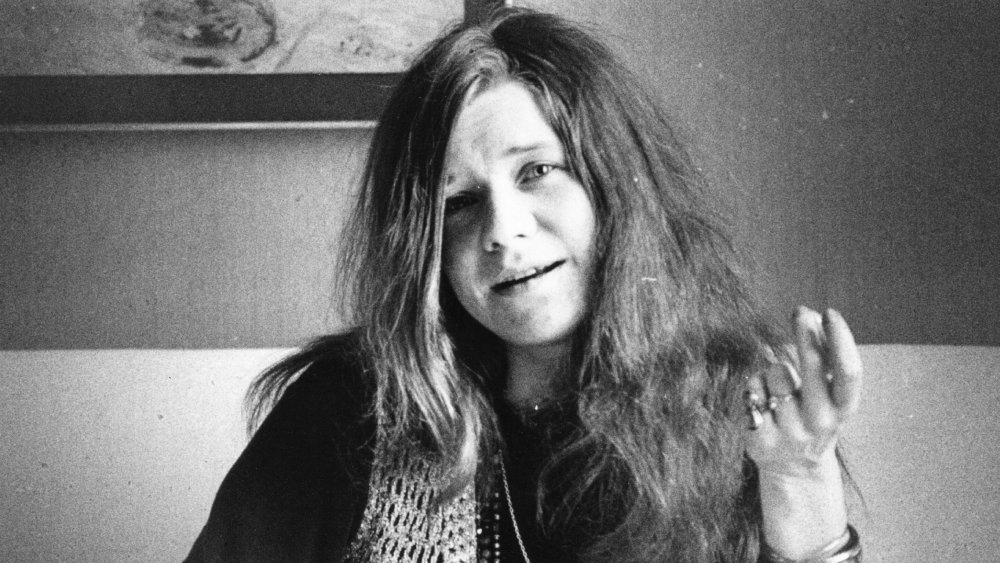 Evening Standard/Getty Images
When Janis Joplin performed, she took a little piece of your heart and gave you her whole soul. She sang with a raw authenticity and raspy agony that reflected the tenor of her life. As Joplin acknowledged in 1968, "I never seemed to be able to control my feelings, to keep them down." And that was just the way she liked it. "I think you can destroy your now by worrying about tomorrow," the singer opined. "If I hold back, I'm no good now, and I'd rather be good sometimes than holding back all the time."
Self-expression was part and parcel of Janis Joplin's upbringing. Speaking with the Seattle Times, her sister Laura recalled that that they were raised from a young age to express themselves. In school, Janis spoke in favor of racial integration and immigration, rendering her a pariah. If she wasn't speaking her mind, she was painting it. Per Rolling Stone, painting and poetry were here earliest creative outlets. As someone who was passionately and unapologetically herself in words and deeds, she was an artist in the truest sense. Unfortunately, she was a tortured one.
Death is just another word for 'nothing left to lose'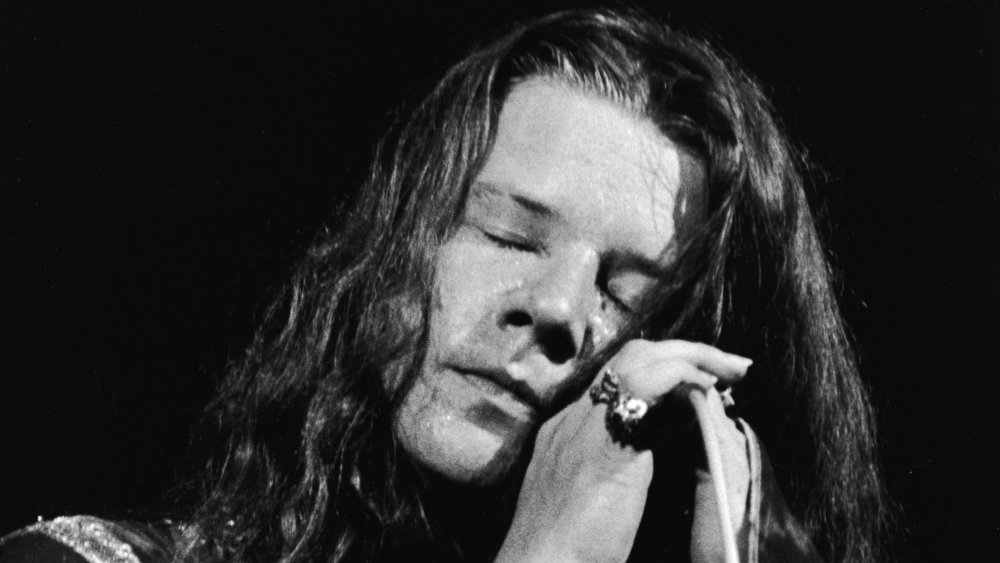 Hulton Archive/Getty Images
Janis Joplin's hometown of Port Arthur Texas didn't always feel like home. As Biography describes, she was pretty well-liked at school until the kids no longer thought she looked pretty. At around age 14, the ravages of puberty caused acne and weight gain. In high school, she bucked popular fashion trends, opting instead to dress in men's shirts, short skirts, or tights. She became the target of taunting and lewd rumors.
College offered yet more lessons in human cruelty. As Texas Monthly details, while Joplin attended the University of Texas at Austin, she was nominated for the Ugliest Man on Campus contest. Her friends said the experience humiliated her. Weeks later, she wrote and recorded the song, "It's Sad to Be Alone." Sadly, she would forge a lasting friendship with hard drugs and alcohol.
According to The Guardian, the documentary Janis: Little Girl Blue paints the singer as a woman "haunted by self-doubt" and "cursed by body dysmorphia." This internal turmoil followed her to the peak of fame and brought about her downfall. In 1970, Janis Joplin died of an accidental heroin overdose at the age of 27. Celebrity Net Worth estimates that she was worth $5 million.