Pat Garrett: The Truth About The Man Who Killed Billy The Kid
There were various men in the American Southwest who went by the moniker "Billy the Kid." Maybe they lacked imagination, though "Willy Wet Behind the Ears" doesn't scan particularly well.
The one that counted — the one who still counts — was variously known as Henry McCarty, Henry Antrim, Kid Antrim, William H. Bonney, Billy Bonney, and sometimes just The Kid. Soldier in range wars, cattle rustler, horse thief, but also universally described as charming, funny, a good singer and good dancer, at least bilingual, and an avid reader.
Even by frontier standards, he was young. He was high-spirited and, as his notoriety grew, so did his cockiness. Captured and brought in to Las Vegas, New Mexico, he was described as "in a joyous mood..." He called out to an acquaintance, "Thought I jes drop in and see how you fellers in Vegas air behavin' yerselves." Interviewed later by a reporter, he took in his surroundings and asked, "Is the jail at Santa Fe any better than this? This is a terrible place to put a fellow in."
And yet with the good cheer came a surprising ruthlessness. Though quick with a joke, he did not hesitate before pulling the trigger. According to Robert M. Utley's definitive Billy the Kid, by the time his life ended on July 14, 1881, at age 21, McCarty/Antrim/Bonney had killed four men for certain, one perhaps, and participated in killing perhaps five more.
He was a wanted young man. For deaths, sure. For horse theft, of course. But mostly because of the cattle that went missing. And this was before McDonald's.
Pat Garrett was a man of the times. Nine years older than Billy, he'd been a buffalo hunter, hired gun, and cowboy before he ran for sheriff of Lincoln County, New Mexico, on a law-and-order platform. He was appointed deputy sheriff for the last two months of 1880 before taking office January 1, 1881. At the same time he served as a deputy U.S. marshal.
The two men knew each other and had socialized with one another; it might be a stretch to call them friends.
Billy the Kid
Billy's arrest found him in Garrett's custody. The two talked of this and that. Garrett was well aware that Billy was a cockeyed optimist when it came to hopes for escape.
"I knew the desperate character of the man," Garrett would later write in his own biography of Billy, "that he was daring and unscrupulous, and that he would sacrifice the lives of a hundred men who stood between him and liberty." As they talked, Billy, said Garrett, "expressed no enmity towards me, but evinced respect and confidence in me ... acknowledging that I had only done my duty, without malice, and had treated him with marked leniency and kindness."
Garrett was correct in his estimation of The Kid — Billy was legendary, a man who had managed to escape incarceration more than once. And that included his last escape, from the custody of Sheriff Garrett.
On his way to freedom, charming Billy killed two of his jailers.
Getting Billy's goat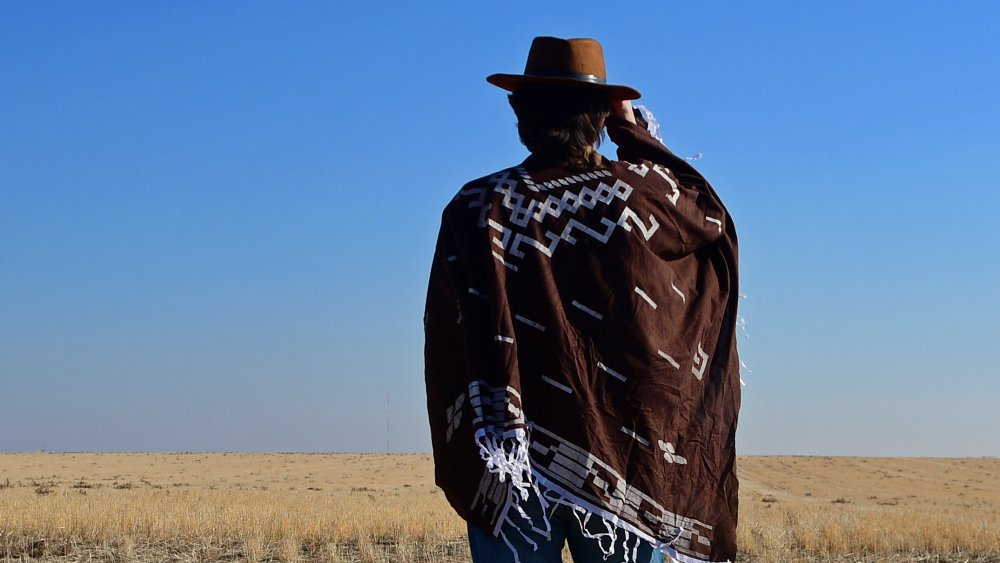 Shutterstock
After the escape, Garrett set out to remove Billy from the landscape, one way or another. Garrett learned that The Kid had been in and out of Sumner, New Mexico, and was staying there with Pete Maxwell. On the evening of July 14, Garrett waited inside Maxwell's bedroom. In the dark, Billy had gone to cut a slice of meat. Returning to the building with pistol in one hand, knife in the other, Billy was startled and instead of opening fire, hesitated, repeatedly asking, in Spanish, "Who is it?" Garrett fired twice, hitting Billy once, and killing him.
Garrett went on to be a rancher, customs collector, sheriff of another county, and terrible gambler. He was plagued by debt in his later years, and while his ranch holdings weren't anywhere near profitable, their locations were desirable for water rights and staging grounds for, shall we say, nefarious activities.
His end wasn't particularly glamorous. He had stopped his wagon on a lonely road about four miles east of Las Cruces, New Mexico, in order to empty his bladder. In the midst of the act, he was shot in the back of the head. He was 57.
There are plenty of conspiracy theories about Garrett's assassination. Some argue his book about Billy Bonney is the only reason why The Kid is remembered today. But surely even the man who shot charming, murderous Billy the Kid deserved a better end than a bullet while watering the desert.