Here's How Much Conor McGregor Is Really Worth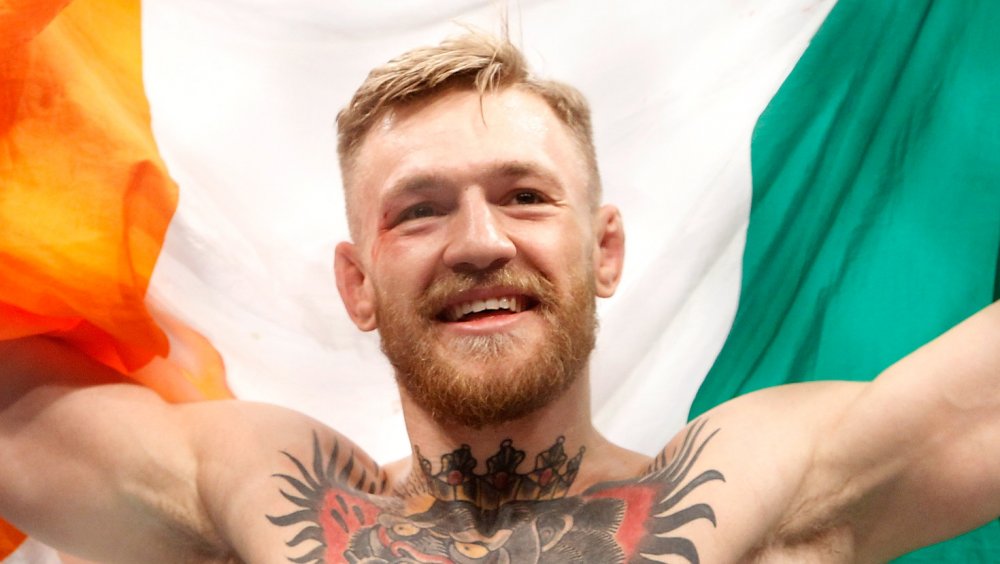 Steve Marcus/Getty Images
Ah, yes, Conor McGregor! As Biography tells us, you're looking at the biggest, brightest star the MMA has ever seen. Over the last few years, "The Notorious" has made a name for himself while calling virtually everyone else names. He has dominated opponents, except when he hasn't (see: Nate Diaz, Floyd Mayweather, Khabib Nurmagomedov), and even his losses have been notorious enough to keep his name on people's lips. Hey, we just figured out why he's called that. 
Arguably, McGregor is such a fascinating character because it's hard to figure out whether he's the hero of the villain of any given situation. His humble background as a plumber's apprentice, proud "Fighting Irish" flag-waving and sheer working mentality make him seem like a classic hero. Yet, his bespoke suits, arrogant attitude, constant trash-talking and tendency to announce retirement roughly eight times a week are all classic heel moves. He's made more than his share of racist and sexist remarks. It's rare for a MMA fighter to be more dangerous outside the ring than in it — that is, unless you're McGregor, who has managed to anger entire countries and to pick a fight with every single pro wrestler on the WWE payroll. Still, there's no denying that whatever the man does, the fans seem to be loving it and asking for seconds. Being a great fighter and being able to command such attention is a license to print money, and as such, McGregor has come a long way from his comparatively impoverished roots. Let's see how much The Notorious is really worth.  
A 'notorious' pile of cash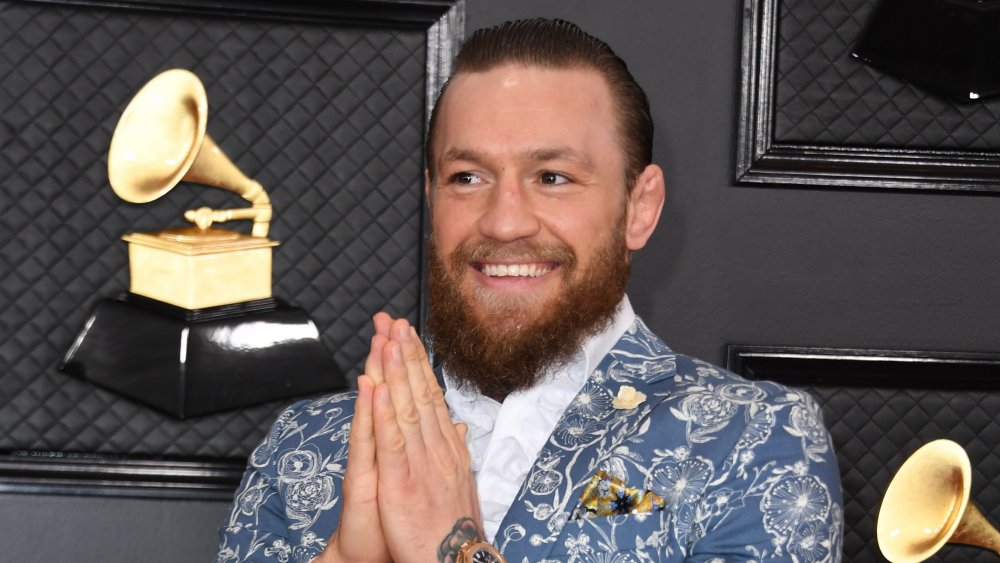 Valerie Macon/Getty Images
As one of the most famous athletes around, Conor McGregor has multiple revenue sources, so it's difficult to ascertain his precise net worth. Fox Business tells us that the Irishman earns truly outrageous amounts of money per fight: Counting fight purses, endorsement deals and whatnot, his takeaway from the Floyd Mayweather boxing match reportedly netted him a total of $100 million. His 2018 fight against Khabib Nurmagomedov fueled his bank account with an estimated $47 million through various revenue streams, and his January 2020 fight against Cowboy Cerrone may have brought him as much as $80 million. What's more, McGregor owns a highly lucrative whiskey brand, Proper No. Twelve, and a clothing line called August McGregor. 
So, how much does all of this make him worth? McGregor himself announced on August 2019 that he was a billionaire, but it's probably fair to remember that this comes from an Instagram post by a man who once claimed that he could take on the entire WWE roster by himself. As such, it's probably wiser to go with Celebrity Net Worth, which estimates McGregor at somewhere around the $120 million region.