Underrated WWE Stars To Look Out For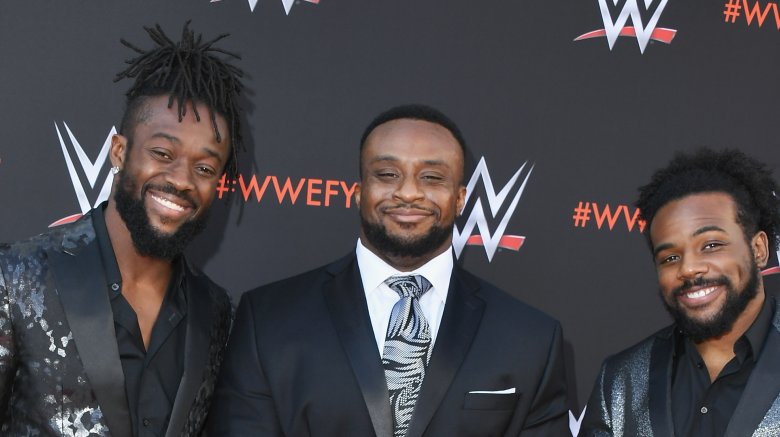 Jon Kopaloff/Getty Images
The professional wrestling industry is downright fascinating to follow in the fall of 2019. World Wrestling Entertainment, undeniably the largest entity in the business, boasts arguably the best roster in that company's history. All Elite Wrestling, meanwhile, is a hot product that is selling out arenas and generating a buzz pro wrestling hasn't experienced in years, if not decades. In response to AEW's existence, Vince McMahon decided to shift NXT from the WWE Network to USA and also add an hour to those weekly shows. In some ways, there's never been a better time to be a pro wrestler or somebody who announces for smaller promotions. 
Even though WWE is about to have eight hours of live national television every week, there remain only so many slots for main-event acts. With that said, the company needs to look at pushing at least a few underrated stars to inject some needed life into storylines. It's great Johnny Gargano and Adam Cole (BayBay!) can produce five-star matches in their sleep, but a handful of others could do the same on the main roster if given opportunities. Any of the individuals spotlighted in this piece could become the face of WWE and maybe even the organization's next John Cena. 
Buddy Murphy may be the WWE's most improved worker of the decade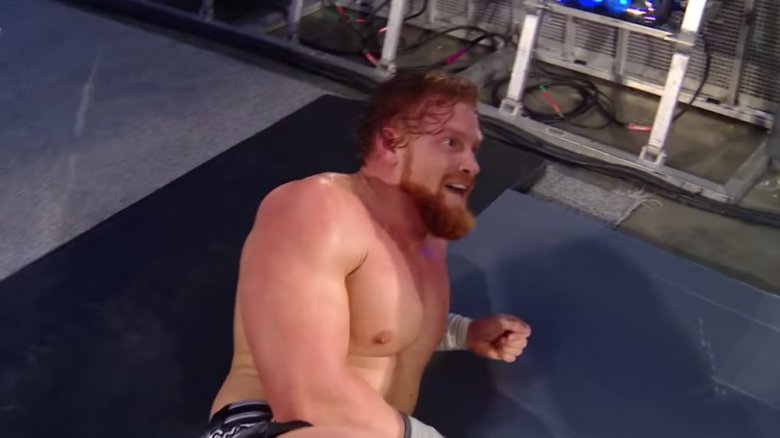 Those who have watched 205 Live don't need to be sold on Buddy Murphy. Once part of a tag team so anonymous among audiences that fans used to chant "which one's Murphy?" during matches, Murphy has evolved into one of the most talented and gifted athletes on the SmackDown brand. Granted, we're not sure somebody with the name "Buddy" attached to his gimmick will ever carry the Universal Championship, but that's something WWE could easily work out ahead of a much-deserved push. While a mouthpiece also wouldn't hurt Murphy's chances of getting over, his promos are fine. 
WWE giving Murphy a clean victory over Daniel Bryan on the August 20 edition of SmackDown isn't necessarily an indication that he's about to become a title winner, but it's a promising sign that McMahon and the company understand what they have in the former NXT tag team champion. Murphy has shown he can compete in top-tier matches with a variety of performers, he has the look and athleticism a promotion should want in a star, and he's a fresh face for a roster that is slightly stale as summer comes to an end. 2020 could be the year Murphy has his WrestleMania moment. 
Cedric Alexander has been given a boost on editions of Raw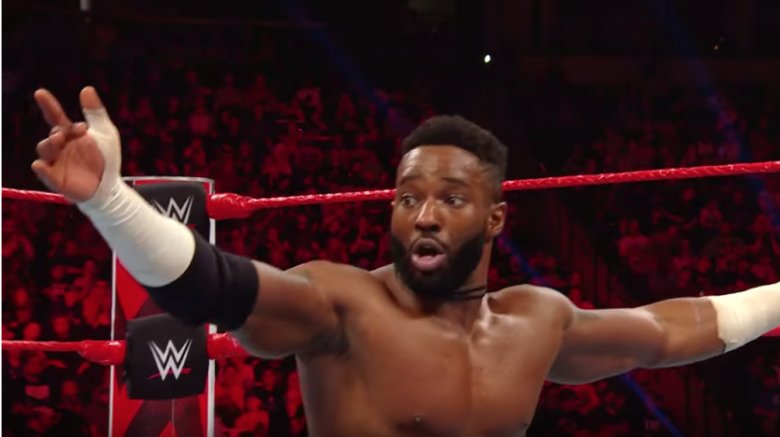 Much like Buddy Murphy, Cedric Alexander starred for the 205 Live brand that, unfortunately, isn't watched by the majority of WWE viewers who tune into Raw and SmackDown. We don't expect Alexander to be a King of the Ring — and we're also a little concerned McMahon is going to rename him to just "Cedric" for reasons we won't understand — but his promotion to Raw coupled with a win over Drew McIntyre gives us hope that he'll be more than just a midcard guy who wrestles on Monday nights right as NFL games are kicking off during the fall. 
In short, Alexander is way too talented and has too much promise to be one of the performers chasing after the 24/7 Championship in comedic segments. If rumors about the demise of 205 Live are true and WWE wants to keep the cruiserweight division as part of Raw or SmackDown (or both), Alexander could be the face of a rejuvenated division. The company could also continue to pair him with Roman Reigns to boost his status ahead of him winning the Intercontinental or United States Championship. 
Cesaro deserves a main-event title push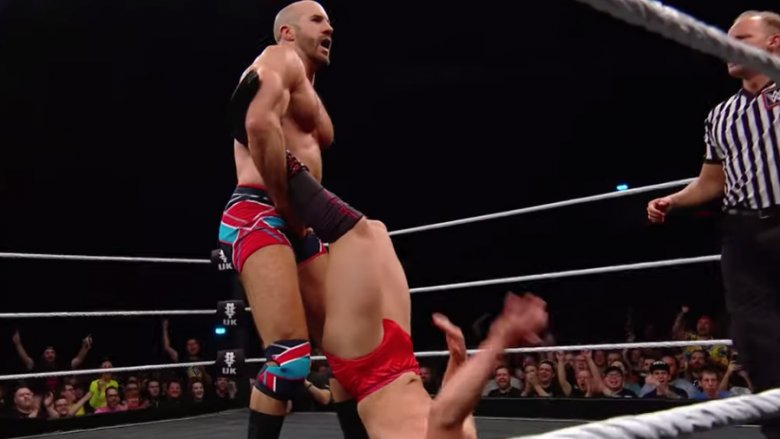 For a piece published by Sports Illustrated on August 19, Cesaro discussed how his goal working for WWE continues to be winning a world championship despite the company repeatedly using him as a tag-team performer and midcard wrestler. Legitimately one of the strongest men in the company, Cesaro is, with apologies to Lex Luger, the total package. He looks like a star. He can cut both serious and humorous promos. He speaks multiple languages, so he's an ideal corporate face for a roster. One wonders why McMahon hasn't put a major championship on this guy's shoulder before September 2019. 
If Cesaro's sit down with SI gives any indication of his future, it appears his split from Sheamus will remain intact even if the Celtic Warrior can return to in-ring action in the foreseeable future. No disrespect meant to Sheamus, but that's best for the Swiss Superman. Cesaro's prime is nearing its end (he'll be 39-years-old by next January), and it would be a shame if WWE didn't give him at least one run with a top title before he's no longer able to wrestle at his best. Besides, AEW would happily push Claudio Castagnoli if WWE wasted Cesaro.
Sami Zayn could be the best manager on the roster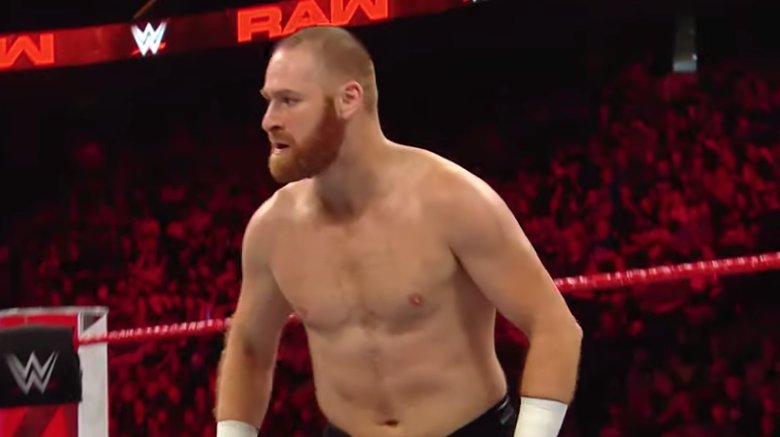 The version of Sami Zayn who rose to stardom in NXT was the best babyface pushed on a WWE brand since Daniel Bryan was allowed to become a WrestleMania main-eventer. Similar to what happened with the Bayley character, Zayn wasn't provided with the same chance to thrive once he received his call-up to the main roster. After being turned into just another fella on Raw and SmackDown, Zayn was converted into a heel. Because of his immense talent, Zayn has drawn desired reactions from audiences as a heel, even in his home country of Canada.  
"Enough is enough, and it's time for a change," Zayn tweeted on August 20. This unannounced tribute to Owen Hart was followed by Zayn partnering with Shinsuke Nakamura and seeming becoming a mouthpiece for the former NXT Champion. WWE adding importance to the Zayn character is a step in the right direction. Don't assume that the company transitioning Zayn into more of a manager, if that is the plan, means that he's lost the faith of those making creative decisions. That call could be the best thing to happen to Zayn since his one and only NXT Championship reign. 
Aleister Black doesn't need to talk to get over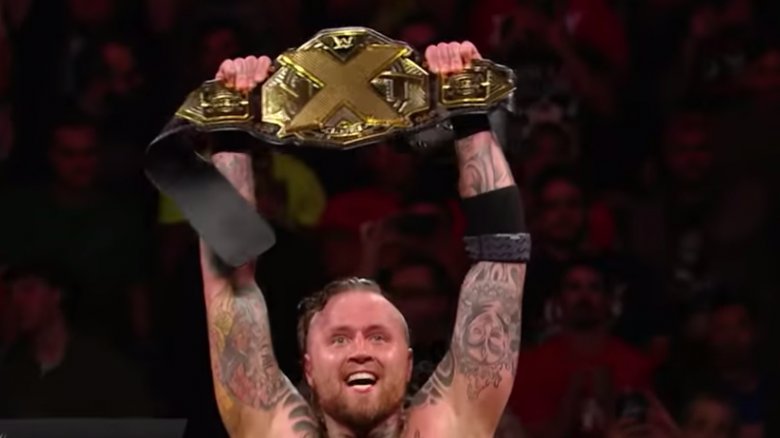 There are two reasons fans of Aleister Black should be concerned about the future of the character. First, the types of promos WWE has had Black cut since he became a singles act on the main roster aren't getting him more over than he was while teaming with Ricochet. Secondly, Black and Bray Wyatt have teased a feud on social media. Whatever you may think of Wyatt's "Fiend" gimmick, the company is clearly behind it and wants to push Wyatt as a monster heel. Black is probably doing the job if those two meet inside the ring at a pay-per-view. 
Black became a fan-favorite while in NXT because he won more than he lost, the company protected his finisher, and he wasn't forced to cut long-winded promos that bored in-studio audiences and those of us watching at home. That same character can work on the main roster. WWE has desperately needed somebody to play anti-hero since CM Punk left the business to compete in the UFC. Black should fill that void, even if him doing so doesn't necessarily mean him winning either the WWE or Universal Championship in 2020. 
Ricochet may be the WWE's best in-ring talent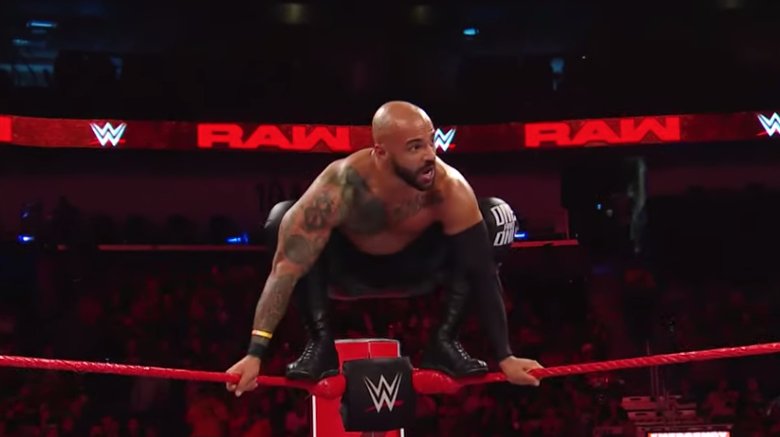 AJ Styles going over Ricochet at SummerSlam was probably the right result for the development of the babyface character even if the former NXT North American Champion deserved a longer run with the United States title. It's easy to understand why both McMahon and Triple H would be behind strapping a rocket under the Ricochet gimmick and shooting him into the main event within the next 12 months. He's a superhero-type performer who flies through the air — his over-the-top-rope flip during his feud with Velveteen Dream went viral. He even looks great in a suit, which seems to matter to McMahon. 
History suggests that Ricochet doesn't have the size to be a champion in McMahon's world. It's a new day (yes, it is) in the company, though, as WWE has a direct competitor in North America for the first time since March 2001. All things considered, Ricochet may be the company's best answer to main events AEW can give fans thanks to the likes of Kenny Omega, the Young Bucks, and Jon Moxley. The only thing Ricochet is missing from his arsenal is a money promo. If he develops one, he can be the WWE's top babyface. 
An Ember Moon heel run could inject life into the character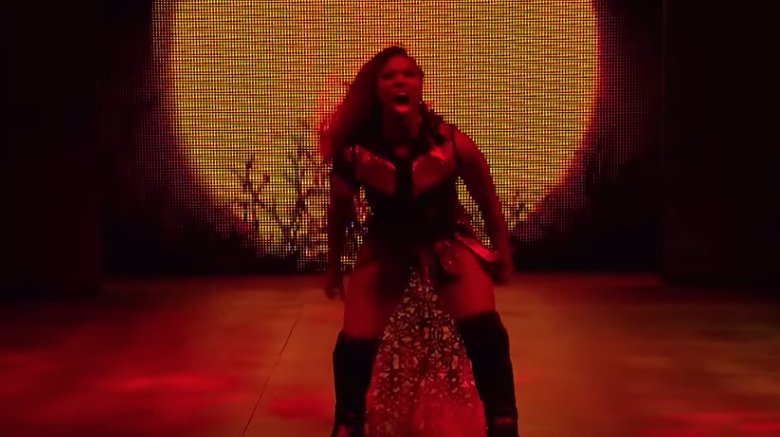 The alleged WWE "women's revolution" has been more of a miss than a hit on the main roster. Charlotte and Becky Lynch are recognized stars, but they're the only two to rise to that level. Even Ronda Rousey was a cold and floundering character before her sabbatical following WrestleMania 35. Both Raw and SmackDown need fresh faces at the tops of those divisions. Enter Ember Moon, who hasn't yet been given anything resembling a real push since the company called her up to NXT.
Like with Black, Moon's lack of mic time in NXT gave the character mystique that made her stand out among other competitors. Athletically speaking, she can work as either a babyface or a heel depending on the feud. Her finisher is over among fans, it draws a pop whenever she hits it and it can be delivered on anybody who can take a stunner. Eventually, WWE will call the non-Rousey Horsewomen up to the main roster and likely push Shayna Baszler (more on her later). Until then, the company needs a new woman at the top of a brand, preferably somebody who can believably dethrone Becky Lynch. Moon can be that woman, if only until Baszler arrives to either Raw or SmackDown. 
Sonya Deville, Four Horsewoman?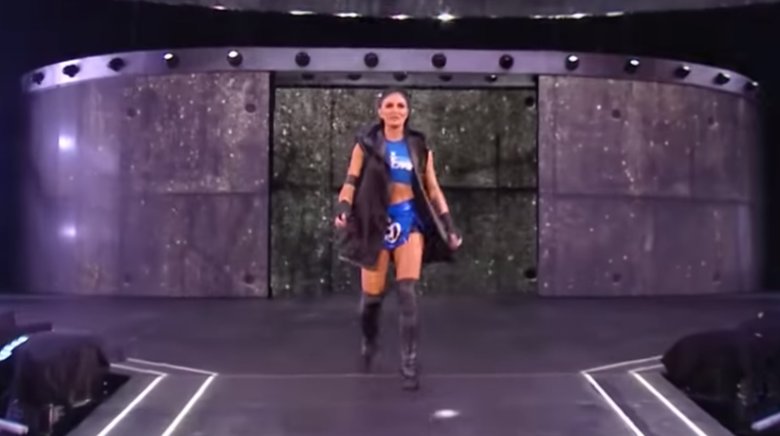 A tease of a romantic storyline involving Sonya Deville and Mandy Rose excited pockets of fans and also concerned some who worried how WWE may offensively botch the angle. WWE has referenced Deville's real-life sexuality on television and online, and she's spoken with outlets such as Allure about embracing LGBTQ storylines. Creative directions change quickly in WWE depending on McMahon's attitudes, but it appears Deville will be in line for a significant singles push sooner rather than later. 
Deville has dramatically improved inside of the ring and as a character since her days in NXT, when she was far too green to work in the main event of a show. Ronda Rousey's pro wrestling future, meanwhile, is very much in doubt outside of her appearing on SmackDown once the show debuts on Fox. The former UFC Champion has accepted an acting role on the Fox program 9-1-1, and she's spoken about her desires to start a family. If Rousey is not going to be an active member of the WWE roster heading into WrestleMania, the MMA Horsewomen are going to need a fourth member. There's nobody better for that gig than Deville.
Humberto Carrillo could become the WWE's best babyface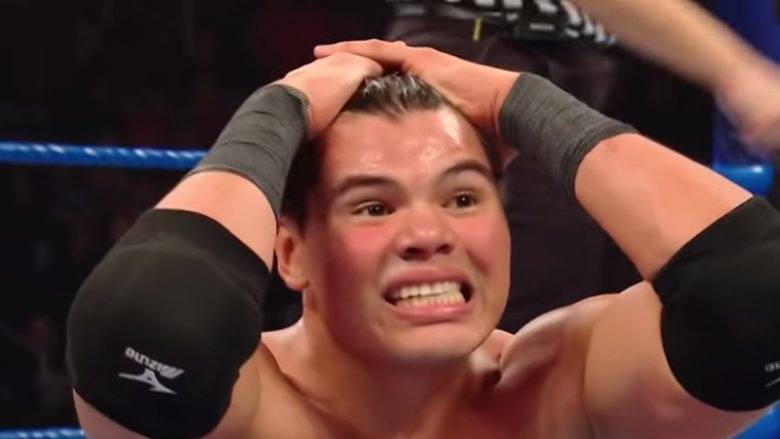 The only reason we worry Humberto Carrillo won't win the cruiserweight championship is that we're not sure about the future of that division once NXT makes its debut on USA Network and SmackDown moves to Fox. Regardless of what's in store for the purple belt, NXT will need new bodies and talent for weekly two-hour shows, and a babyface who isn't Johnny Gargano will eventually be booked to topple Adam Cole and shove the Undisputed Era off that brand and onto the main roster. Carrillo, only 23-years-old, could be the best option. 
The last Mexican star WWE "made" was Rey Mysterio, who built his worldwide reputation in WCW and was already a money performer before he appeared on WWE television. WWE is about to enter a ratings war with AEW over their Wednesday night shows. McMahon will not tolerate losing, even if it's his "minor league" brand that takes the L. Carrillo's background, athleticism, and work rate could provide the NXT brand with the type of draw it needs to compete with AEW. In time, he'd be an excellent fit on SmackDown programs airing on Fox. 
Tony Nese needs to escape 205 Live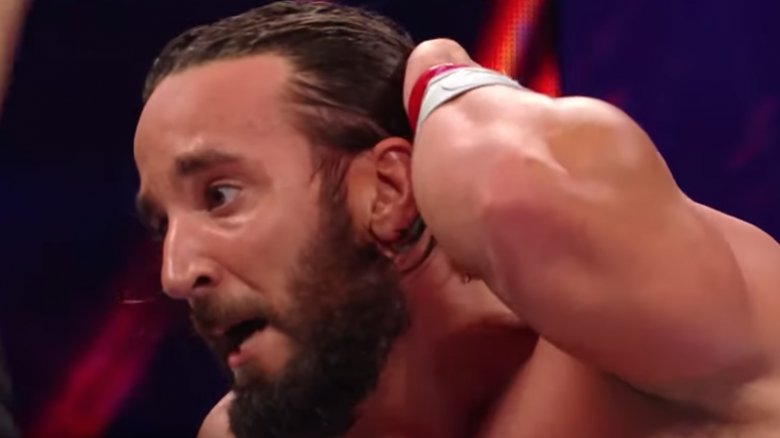 Even if WWE eliminates 205 Live, which wouldn't be the worst idea considering its unimpressive viewership, that doesn't mean the company will completely dissolve the cruiserweight division. One thought had by some is that cruiserweight wrestlers and the championship could be moved to NXT. As great as Drew Gulak is working as cruiserweight champion, we're not convinced Vince McMahon would see him as a "money" wrestler. Tony Nese, on the other hand, is more the type of act McMahon has pushed when looking for stars. 
We can imagine McMahon telling us that wrestling is a cosmetic business. Nese is jacked and built more like a middle linebacker than a cruiserweight. He's shown on 205 Live that he can perform and wrestle as both a babyface and heel. WWE moving him to NXT to work matches with Johnny Gargano, Adam Cole, and other excellent in-ring competitors should elevate his skills and, in time, allow him to transition to either Raw or SmackDown. Like Humberto Carrillo, Nese is too good to be wasting away on a WWE Network show few fans watch.
We're still waiting for Big E to turn heel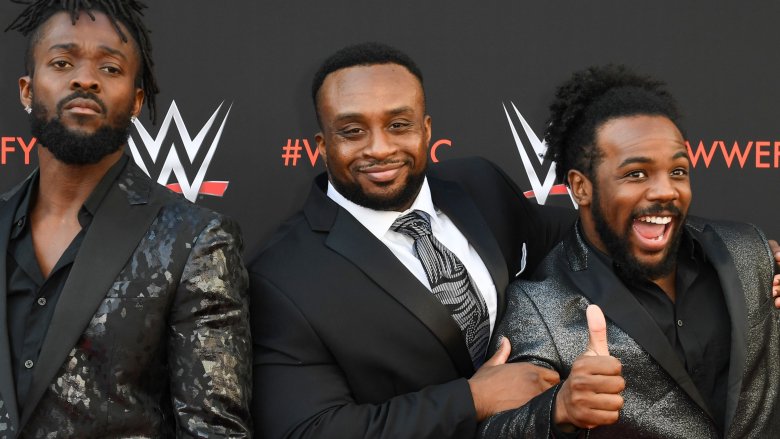 Valerie Macon/Getty Images
Almost immediately after Kofi Kingston won the WWE Championship, fans assumed Big E was going to turn on his New Day partner, go heel and chase the title. As of September 2019, we're still waiting for that to happen. WWE may not want to break New Day up because the group sells merchandise in stores and online and also because of fears that the three individuals may look to make their way to AEW as a unit for some dream matches with The Elite. All good things must come to an end, the adage teaches, and New Day isn't moving the needle as it pertains to television ratings. 
Big E is a tremendous babyface who is funny and who can draw sympathy from audiences even though he's usually bigger than his opponent. There's nothing left for him to achieve in New Day, and his future as a solo act likely involves him playing heel versus somebody such as Kofi. The storyline explaining why Big E would turn on his friends and want a title writes itself. Besides, a match featuring Big E and Brock Lesnar clubbing each other for several minutes would be epic. 
Samoa Joe deserves a run with a world championship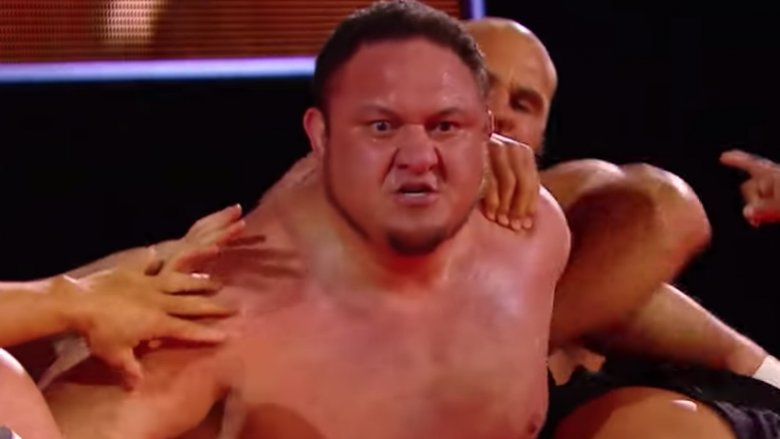 Ever since his days in Ring of Honor and TNA Wrestling, the Samoa Joe character has possessed a believability and realness lacked by gifted wrestlers such as AJ Styles. Each time it appeared WWE was ready to go all the way with Joe as a champion, the company pulled the rug out from under him and had him eat a loss. As of the posting of this piece, WWE is filled with babyface champions across the main roster. Both SmackDown and Raw are missing a heel who isn't Brock Lesnar or The Fiend to go on a significant run ahead of WrestleMania. 
Joe's in-ring work isn't what it was earlier this decade, but he remains talented enough to perform in main events, and he's an intimidating character who stands apart from heels like the O.C. members. It's also worth noting that we don't have any idea what type of draw Joe can be at the tops of WWE cards. With the proper push and matches involving smaller opponents, Joe could become the top heel in the company. 
Shayna Baszler is the best female character in the WWE today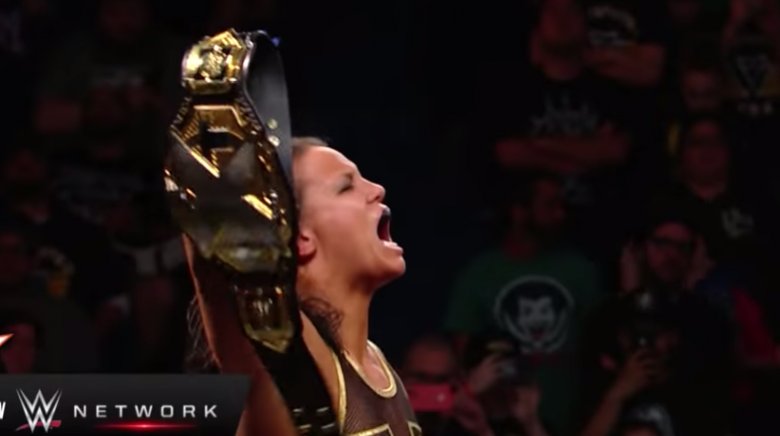 Shayna Baszler in NXT is everything Ronda Rousey should have been on the main WWE roster, a killer heel who sometimes receives help from her friends but who, more often than not, gets the job done on her own because she's a skilled fighter who can beat opponents multiple ways. There's no suspending of disbelief necessary when watching Baszler choke women out in the middle of the ring. She's done a phenomenal job in converting her mixed martial arts skills into an entertaining pro-wrestling style. One criticism is that she may be too good at selling in certain situations. 
Any perception Baszler is only where she's at because she's friends with Ronda Rousey is undeserved and unfair. Truth be told, Baszler and Rousey could have a fun feud working underneath the WWE umbrella, with the Queen of Spades looking to distance herself from her more famous friend. Before that, though, the MMA Four Horsewomen and WWE Four Horsewomen need to meet for a pay-per-view showdown. Baszler has the goods to emerge from that feud as a breakout star.