Jimmy Buffett's Net Worth: How Much The Margaritaville Singer Is Really Worth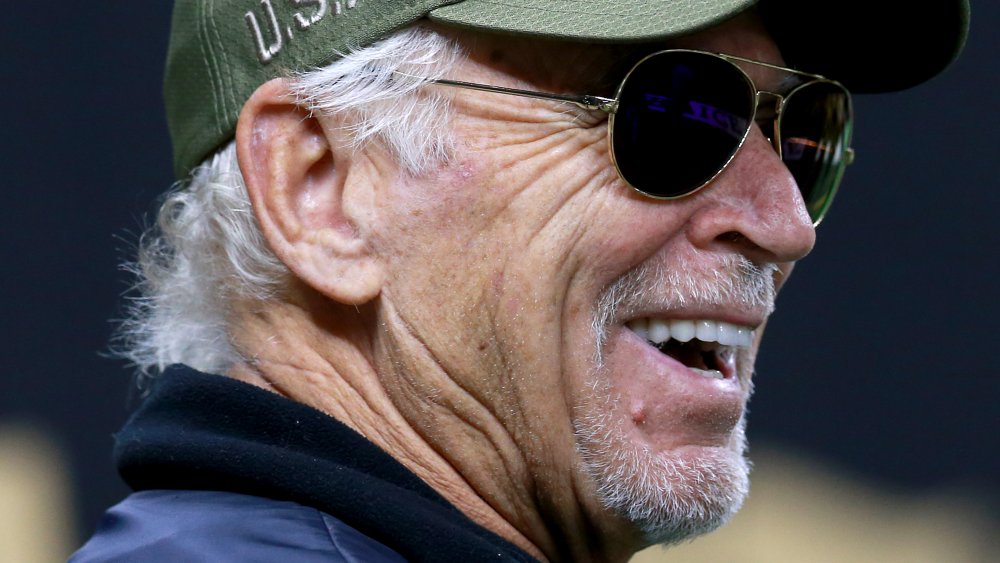 Sean Gardner/Getty Images
The short answer is that Jimmy Buffett is worth quite a bit. But before his intensely relaxed stardom and ceaseless search for Five O' Clock, Jimmy Buffett was born a Christmas baby, on December 25, 1946, in Pascagoula, Mississippi. He grew up in Mobile, Alabama, and while attending the University of Southern Mississippi took up the guitar to meet women. As college males tend to do.
After some albums that got practically no attention, 1973 saw the release of A White Sport Coat and a Pink Crustacean, which helped establish his image as a laid-back beach bum and gave birth to the Parrotheads, one of the most passionate fan bases in the history of pop music.
The 1970s were good to Buffett in terms of album sales. And he, wisely, worked his growing image as Mister Relaxed (we made that up, but we think it's apt) into a series of sold-out concert appearances (he continues to tour), books (a volume of short stories, an autobiography, and a children's book written with his daughter), and capitalizing on the mythos of Margaritaville, the title of one of his biggest-selling singles and now one chain of his restaurant empire.
Margaritaville is far more than a state of mind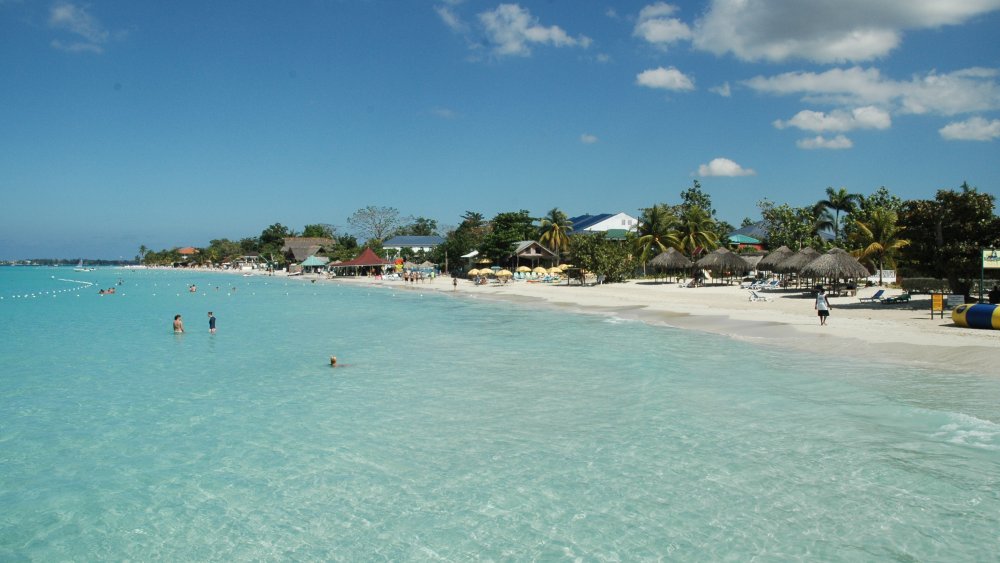 Shutterstock
He launched the Margaritaville Casino in Atlantic City, New Jersey, in 2013, and owns LandShark Lager, a beer company.
As Lex Luther told us all those years ago, real estate is the one thing they aren't making any more of. Buffett is currently developing Latitude Margaritaville, a retirement village in Daytona Beach, Florida where it would probably be socially acceptable to wear Jimmy Buffett-branded leisure wear (Margaritaville Apparel), decorate with Jimmy Buffett-branded furniture (for instance, Margaritaville bar stools), consume Jimmy Buffett-branded snacks (Margaritaville Foods), and, yes, wear flip flops from the Margaritaville Store.
All of his hard work and shrewd investment strategies have paid off. He owns homes in Sag Harbor, New York, as well as St. Barts and elsewhere. Also planes — he's a licensed multi-engine pilot. And why not?
All told? According to Money Inc, as of mid-2019, Buffett was worth about $560 million. That would buy quite a cheeseburger. Even in paradise.