Small Museum Accidentally Discovers It Owned A Rembrandt Painting All Along
The art world is full of stories about forgeries and shenanigans, but in February 18, 2020, ARTnews reported a refreshing twist of the usual tale of a painting that's not quite what it seems. The Allentown Art Museum in Pennsylvania has been the proud owner of a painting called Portrait of a Young Woman since 1961. The portrait is from 1632, and the general consensus has been that while it hails from the famous painter Rembrandt van Rijn's workshop, it was actually painted by some studio assistant or other. Sure, it's a bit like owning a garden shed built by Frank Lloyd Wright's second cousin, but it's still kind of cool for a small art museum to have something that hails from the general vicinity of a renowned master artist. 
A couple of years ago, the painting was due for a routine cleaning at the New York University's Institute of Fine Arts, when the conservationists made a not-so-routine discovery. Under the various layers of varnish, there were signs of something much more skillful and familiar. They gave a long, hard look at the painting using an electron microscope, infrared and X-rays, and found out a surprising truth: while it was true that the painting was from Rembrandt's workshop, it was not the work of his helpers. The man himself had painted it. The Allentown Art Museum had unwittingly owned a genuine Rembrandt all along. 
A masterpiece hidden in plain sight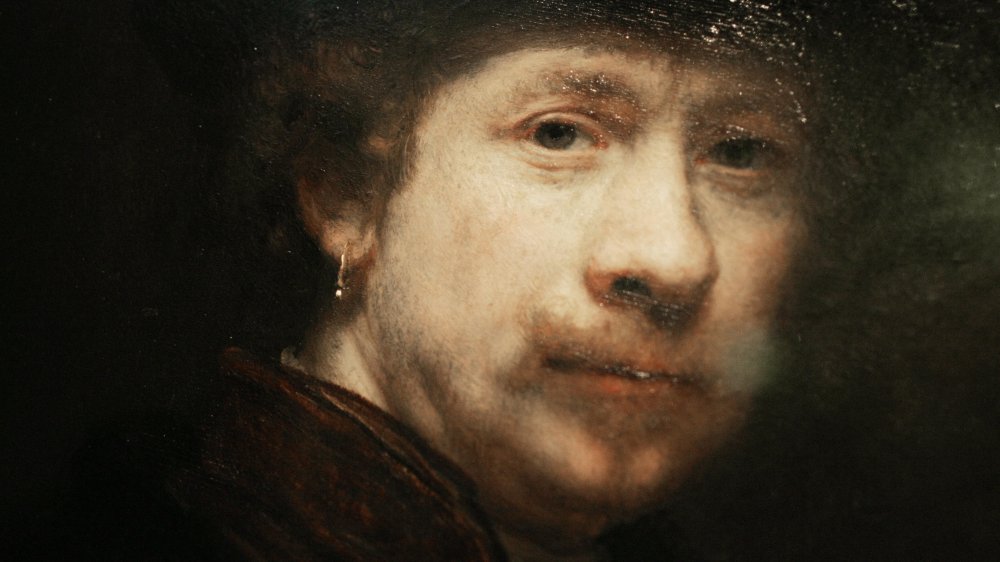 Afp/Getty Images
The reason the Allentown Art Museum managed to miss its Rembrandt's authenticity for decades is a bit more complicated than one might assume. The museum actually exhibited the piece as a genuine Rembrandt until 1970, at which point a league of art historians called the Rembrandt Research Project looked into it and found its lighting and textures inadequate for the master's skill level. However, the conservators who discovered (or rather, rediscovered) its authenticity note that the lack of detail and relatively clumsy lighting are actually due to a 20th century restoration trend, where the surface of the painting was so thoroughly varnished that it turned the painting into a kind of reflective surface. This technique was applied to the Portrait of a Young Woman at some point, which basically covered the finer details of Rembrandt's painting style. 
The varnish has now been removed, and the reborn painting is safe and secure in the museum's vault. It's due to make its grand comeback on June 7, 2020, as a centerpiece of the museum's "Rembrandt Revealed" exhibition.