Who Trained Donnie Yen?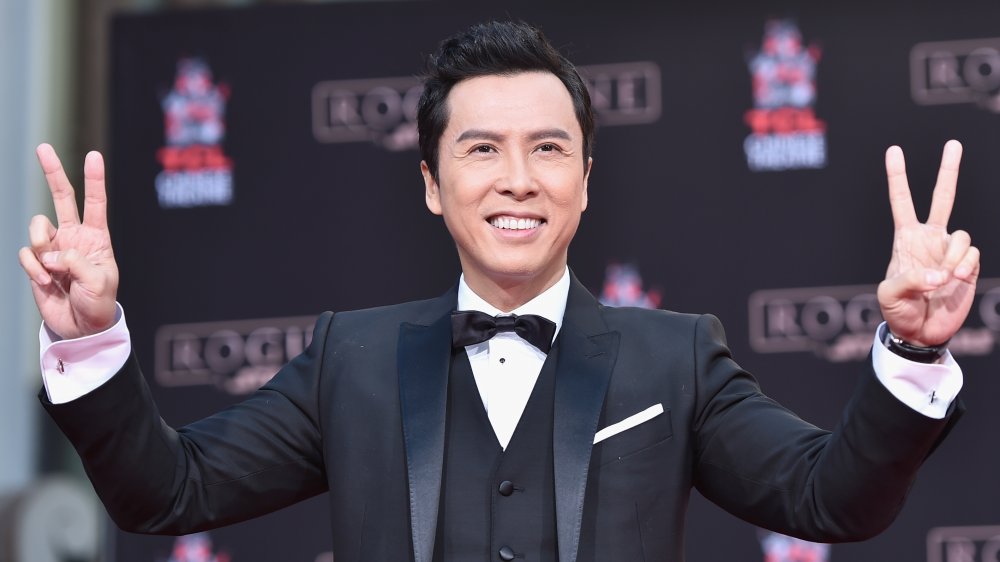 Alberto E. Rodriguez/Getty Images
Donnie Yen's name has been synonymous with bruised-knuckle action long before his big Hollywood breakthrough in Rogue One: A Star Wars Story. After all, he's been starring in dozens of martial arts films in China and Hong Kong since the 1980s, most famously playing the titular character in the Ip Man series, which was inspired by the real life wing chung grandmaster of the same name. Like his colleagues Jet Li and Jackie Chan, Yen is the real deal and has trained in various forms of martial arts since he was a child. So where did he get his incredible skills from?
Donnie Yen was just following in the family business
As it turns out, Yen didn't have to look far to get his start as a martial artist. His mother is the grandmaster Bow-sim Mark, an expert in tai chi and other wushu styles. Mark trained in her native China before moving to Boston, Massachusetts, in the '70s with her husband and children, where she opened a school called the Chinese Wushu Research Center. And lest anyone think she just taught suburban kids how to throw a few punches and kicks, not only has she been named one of the most influential martial artists of the century by Black Belt Magazine, she's also credited with introducing tai chi to the United States. According to a profile of Mark on Boston.com, the fight choreographer on Crouching Tiger, Hidden Dragon has even said that he was inspired by Mark's mastery of the wudang sword techniques while he was working on the film.
Even when she wasn't training him herself, Mark had a large influence on Yen's martial arts education. After noticing him getting into frequent street fights in an area of Boston that was aptly referred to as the Combat Zone, Mark sent Yen to China to train with the Beijing Wushu Team, which also trained the great Jet Li.
Yen has gone on to study taekwondo and receive a purple belt in Brazilian jiu-jitsu, among other accomplishments in the field. This has translated into massive success for him as an action film star. There's no doubt he's trained under many people in his life, but it's unlikely that any were as influential as his mother, the grandmaster.