McDonald's Is Making Quarter Pounder-Scented Candles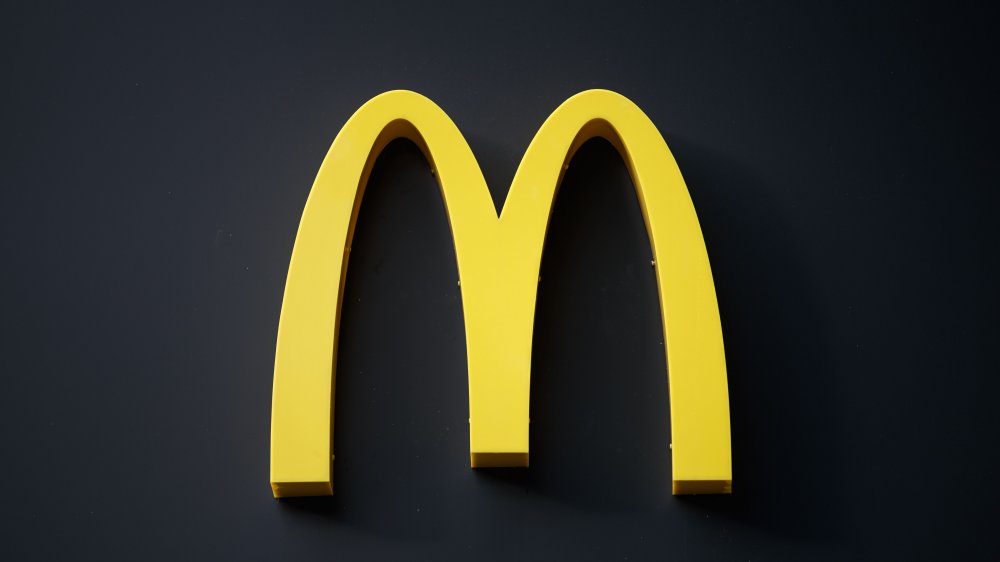 Sameer Al-doumy/Getty Images
If you, like literally everyone else, have been looking for a way to accentuate that special night in with your dearly beloved, but have struggled with the fact that there aren't any air fresheners capable of filling your boudoir with the subtle aroma of trans fats and dead cows, then rejoice. Today is a new day, nay, a new era, as McDonald's has announced the forthcoming release of a line of scented candles.
McDonald's, the company which brought you the Shamrock Shake and endlessly toys with your emotions by dangling the possibility of the McRib's messianic return in front of your face, is getting set to produce a limited line of scented candles inspired by the ingredients of their most olfactorily pleasing offering: the humble Quarter Pounder. According to CNN, the candles come in a pack of six, with each addition presenting a more alluring fragrance than the last: Ketchup. Roast beef. Onions. Sesame seed bun. Pickles. And most sensuous of all: Cheese.
Umm loving it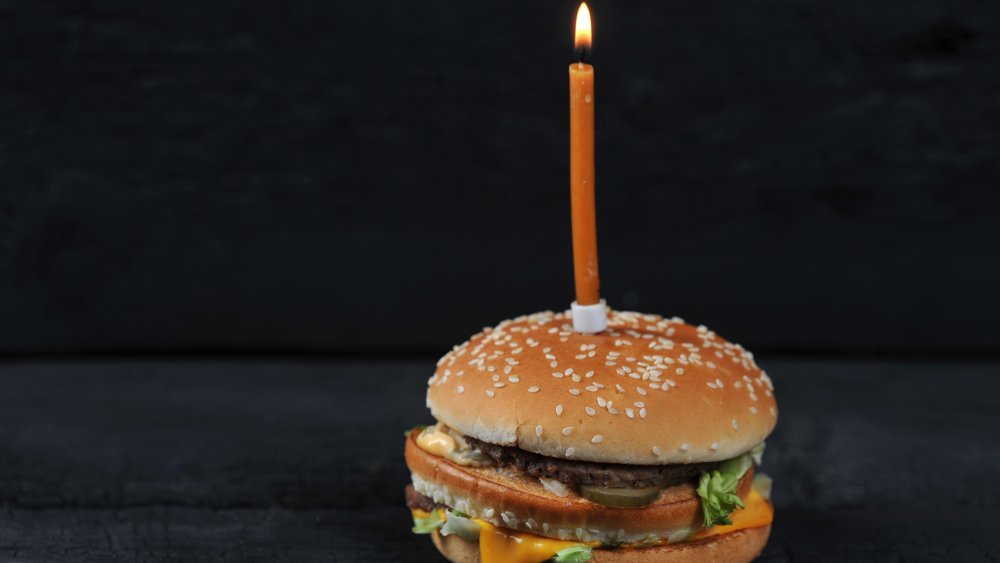 Shutterstock
The candles are being released in celebration of the Quarter Pounder's nearly 50 years in existence. Currently marked as "coming soon" on the McDonald's fan club store (yes, really) they won't be coming alone. Also available: t-shirts, Quarter Pounder Fan Club pins, burger-themed couple's mittens, and a golden sticker which simply reads "I'd rather be eating a Quarter Pounder with Cheese." The 14 karat gold locket featuring the McDonald's logo and pictures of fast food on the inside is, sadly, currently sold out. Again, yes. Really.
While the novelty candles will undoubtedly keep a room smelling FDA compliant, for real freshness, you just can't beat the real thing. According to Popular Mechanics, the world's oldest McDonald's hamburger will turn 21 years old in July of 2020. After spending two years forgotten in a Utah man's jacket pocket and another 19 in a tin box on a shelf, the anthropological masterwork shows few signs of decomposition, unlike us humans. If only we knew secret to McDonald's products' ageless looks.