How Much Ray Kroc Really Paid For McDonald's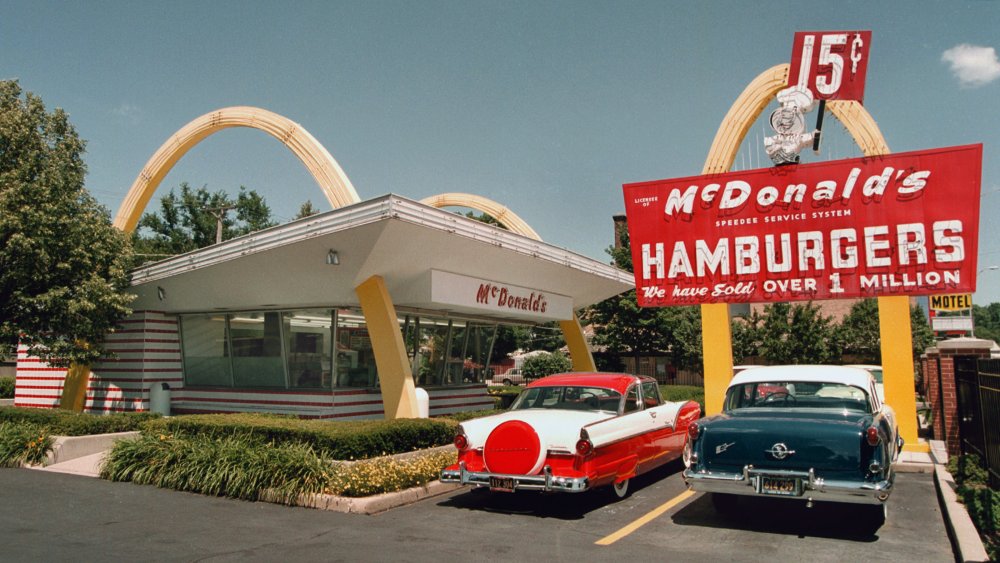 Tim Boyle/Getty Images
On any given road trip, there comes a point at which a drive-thru must be hit. Generally, the person operating the vehicle will say "what sounds good?" and then the passenger will start naming the restaurant signs that they see off the freeway. After their first two ideas are shot down, the passenger will invariably say "McDonald's." And the driver, without exception, will sound a little bit annoyed when they say "fine."
This reliable, built-in customer base has been the backbone of the Golden Arches for decades, and through their patronage, McDonald's has climbed the ranks to become the single most valuable fast food company on the planet, with Macro Trends estimating its value at around $162 billion in February of 2020. How much did Ray Kroc, the founder of the modern McDonald's, pay to acquire this dynasty of trans fats? And, more importantly, could he have invested some of that money in an ice cream machine that works more than ten minutes out of every week?
What a Kroc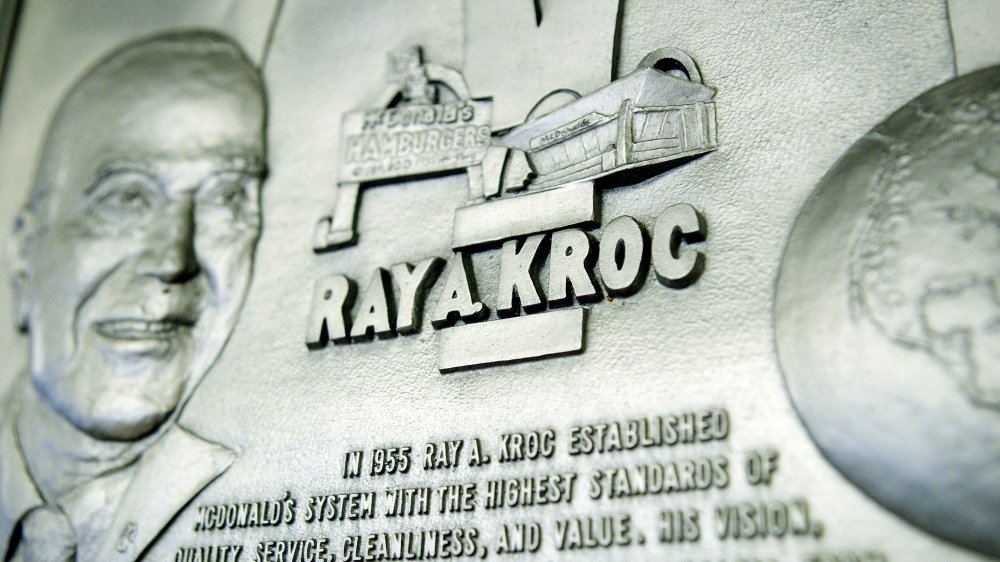 Brendan Smialowski/Getty Images
According to Entrepreneur, Kroc came across McDonald's for the first time around his 50th birthday. He was a struggling salesman, shilling milkshake machines out on the road. When an order for eight such devices at a single location came in, Kroc's curiosity was piqued. Investigating, he discovered a no-frills diner with a simple menu and a kitchen run like an assembly line. He entered into negotiations with the owners, brothers Dick and Mac McDonald, and soon acquired the right to sell franchise versions of the business across the country.
In 1955, Kroc opened his first McDonald's location. Six years and a whole lot of internal strife later, he bought the franchise outright for $2.7 million.
Billions and billions may have been served since then, but none of them got served quite as hard as the McDonald brothers, who retained the original McDonald's location in the deal, albeit under the new name The Big M. Kroc apparently liked his earth the way he liked his fries: salted. He opened a new McDonald's restaurant down the street from the brothers' business and put them out of business. Unlike the McRib, they never came back.