Here's How Much Tom Petty Was Worth When He Died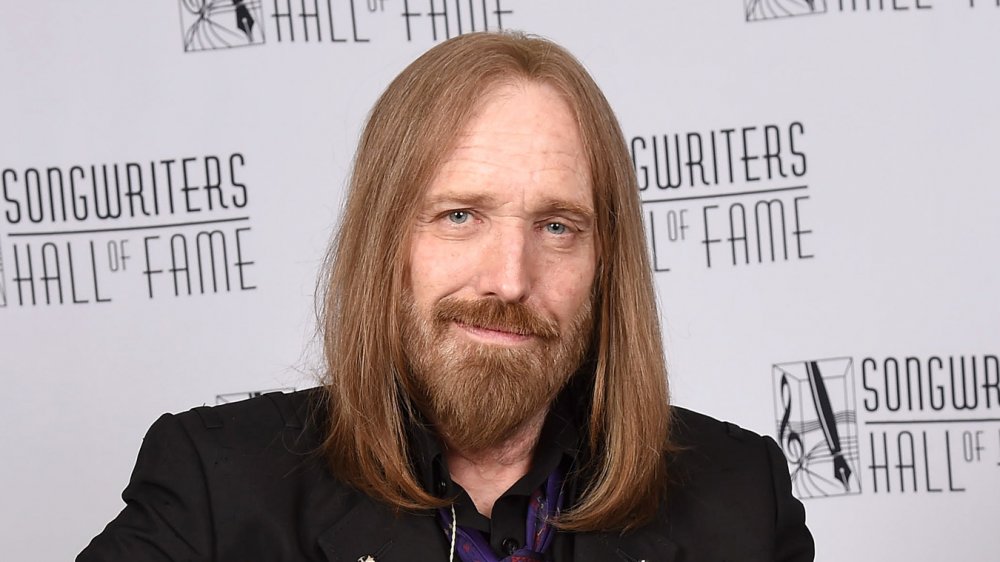 Gary Gershoff/Getty Images
Whether you liked his music or not, the world of music could probably do with more characters like the late Tom Petty. This was a man who didn't think twice of feuding with his record company over the kingly sum of $1 and who had his musical "eureka" moment when he met Elvis Presley. This was a man who once played in a band with Bob Dylan, Roy Orbison and George Harrison under a false name, and who was apparently genuine in his belief that music is magic. Oh, and he also wrote some of the most iconic rock songs in history. 
When you spend decades writing all-time greats such as "American Girl," "Free Fallin'," "Wildflowers" and "Refugee," it's easy to assume that you've made a buck or two along the way. If you had to guess, how much would you say the musician had on his bank account? In fact, now that we're all curious about it, why don't we take a moment to find out how much Tom Petty was worth when he died? 
People are still fighting about Tom Petty's net worth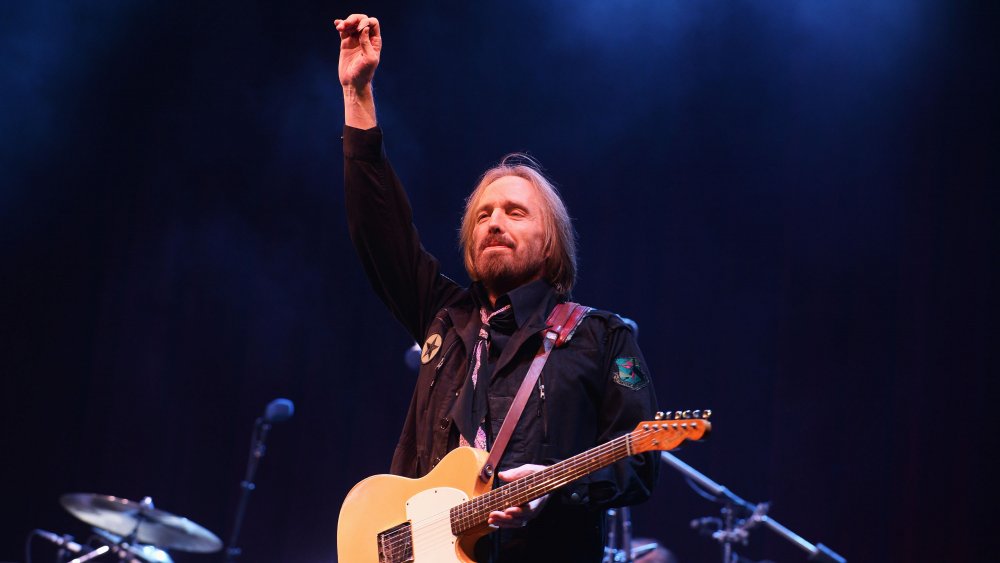 Theo Wargo/Getty Images
As Forbes tells us, some estimate that Tom Petty's net worth around the time of his death was roughly $95 million. However, this might be a guesstimate at best, because as of 2019, no official report on his estate has been released ... because his surviving relatives are still fighting about it. 
After the 66-year-old Petty died of an accidental overdose in 2017, his widow and two daughters have been busy building mutual animosity, eventually exploding into a series of court cases. Interestingly, the arguments don't appear to be all about the amount of zeroes in everyone's inheritance checks. Instead, intellectual property rights seem to be the hottest potato between them, and the "marketing rights to his name and image, royalties, and artistic creations" in particular. Reportedly, Petty's widow Dana claims that one of the daughters is out to peddle stuff like salad dressings in Petty's name, and that both of them are trying to "lock her out" of his legacy. Meanwhile, the daughters are claiming that she's mismanaging Petty's inheritance.
Ironically, all of this is quite likely the opposite of what Petty would have wanted. After all, he specifically took steps to give everyone a slice of the cake by forming a trust that Dana presided over, with the understanding that she'd then move the intellectual rights to a brand new company where the widow and the daughters would all have equal say on the proceedings. It's probably safe to say that the plan backfired somewhat. Fortunately, Rolling Stone tells us that a settlement was reached in December 2019, so maybe everyone involved decided to "Listen to Her Heart" and decided that there's "Room at the Top" for everyone.