The Truth About Donnie Yen's Wife Cissy Wang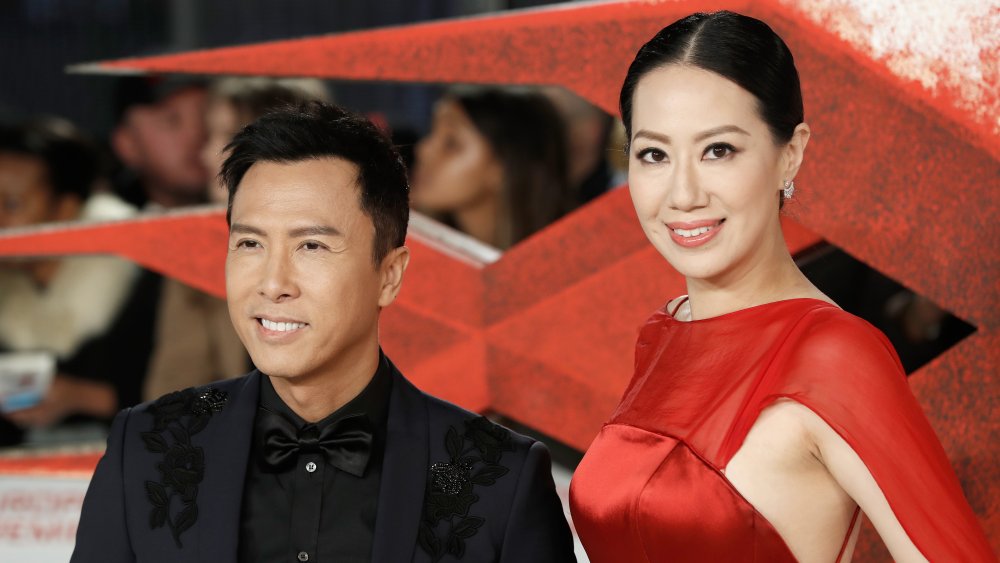 John Phillips/Getty Images
In a 2016 interview with the Singapore-based Straight Times, actor and martial artist Donnie Yen offered some words of wisdom he'd gleaned after a decade of marriage: "It's all about 'happy wife, happy life.' I think it's important that men be more tolerant, so I listen to my wife." So who is the happy wife in Donnie Yen's life?
Well, Yen is married to a former beauty pageant winner and current model and entrepreneur Cissy Wang. Wang was born and raised in Lima, Peru, in 1981, before her family relocated to Canada. It was there that she was crowned the winner of the Miss Chinese Toronto Pageant in the year 2000, and it was shortly after that, in 2003, that she met Yen.
The life and family of Cissy Wang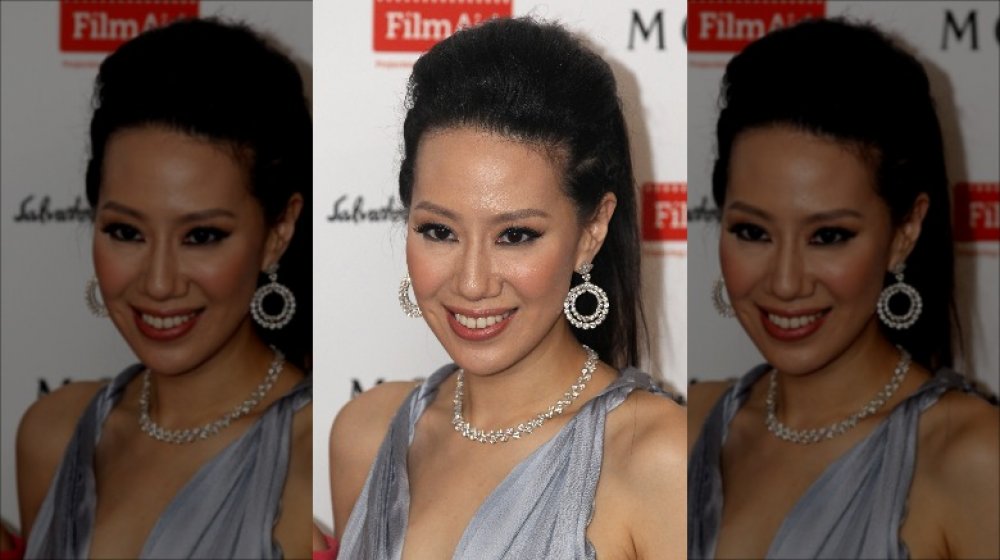 Chris Mcgrath/Getty Images
When the two met, Yen had already starred in dozens of Chinese and Hong Kong productions, but Wang wasn't attracted to his fame. In fact, she didn't even know he was a movie star. As she told The Straight Times, "I wasn't too aware of his background actually because I don't watch a lot of films, especially Chinese films, since I grew up in Toronto." She said it was Yen's honest nature that drew her to him.
Interestingly, Cissy isn't the only member of the Wang family in show business. Her younger sister, Irene, is an actress, model, and society figure in Hong Kong, and she even co-starred with Donnie Yen in the 2007 film Flash Point. Irene Wang is married to Karson Choi, the son of prominent Hong Kong businessman Francis Choi.
Wang and Yen have two children together, Jasmine and James, and she's involved with multiple businesses, including an upmarket eyewear line and production companies. The couple is also heavily involved in philanthropic work. Most recently, they caused a minor media stir when Wang spoke out after leaving a Hong Kong amfAR gala because she and Yen had been discriminated against because they were Chinese.