Here's How Much Axl Rose Is Really Worth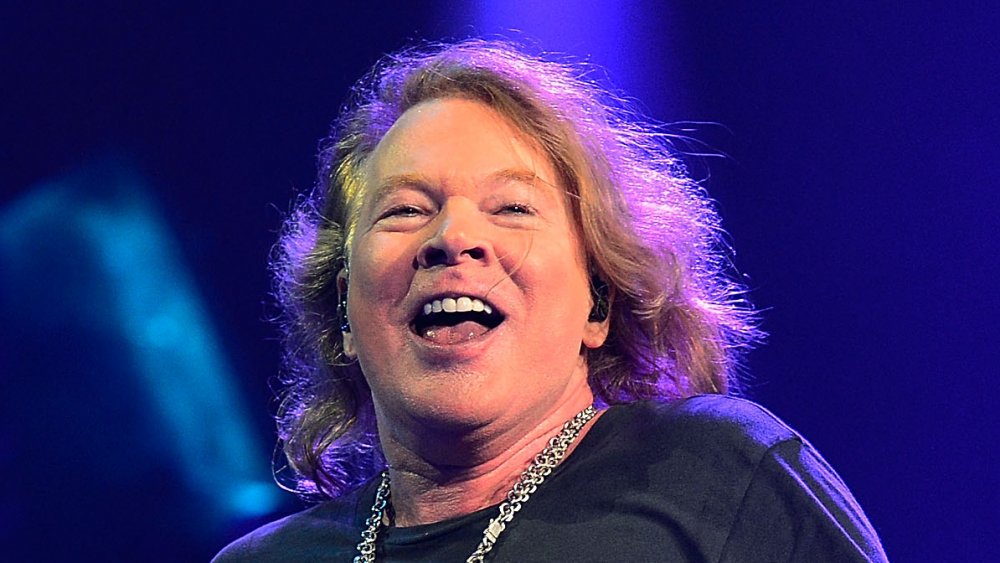 Jeffrey A. Camarati/Getty Images
Axl Rose has gone through a lot in his life, and at some point down the line, his very, very rock 'n' roll existence has left him with the prestigious merit of being the only member of Guns N' Roses who has been in the band throughout its existence. This puts him in the minority of precisely one, and as you can probably guess, it has taken him through a wild ride that has seen its share of both Appetite for Destruction high times and, well, whatever the period leading up to Chinese Democracy was.
Regardless of what you think about the man born as William Bruce Rose, Jr., a continuous membership in one of the most successful rock bands of all time has left him with no small amount of fame and notoriety. But what has this life of music done to his wallet? What on earth could Axl Rose be worth these days? Let's find out!
A bank account straight out of 'Paradise City'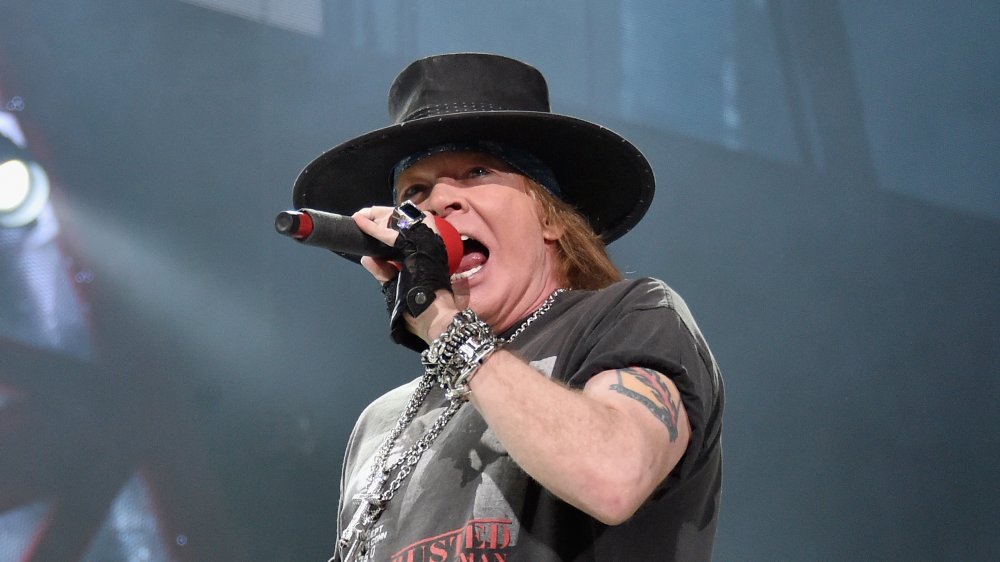 Mike Coppola/Getty Images
It's a lot, you guys. We mean, it was obviously going to be a lot, but it's even more of 'a lot' than you might initially assume. It's no surprise that playing rock 'n' roll can earn you millions, and even tens of millions. For instance, notorious hit maker Tom Petty was estimated to be worth somewhere around $95 million when he died in 2017. 
Axl Rose, however, raises the bar by being worth well over twice that. According to Celebrity Net Worth, Rose's estimated net worth in March 2020 is a downright absurd $200 million. What's more, the site doesn't mention any extracurricular business ventures or hidden, lucrative solo career antics, which indicates that Guns N' Roses has been pretty much his sole income. So that's why he hasn't grown tired of welcoming us to the jungle.