The Stunning Amount Of Debt Michael Jackson Had When He Died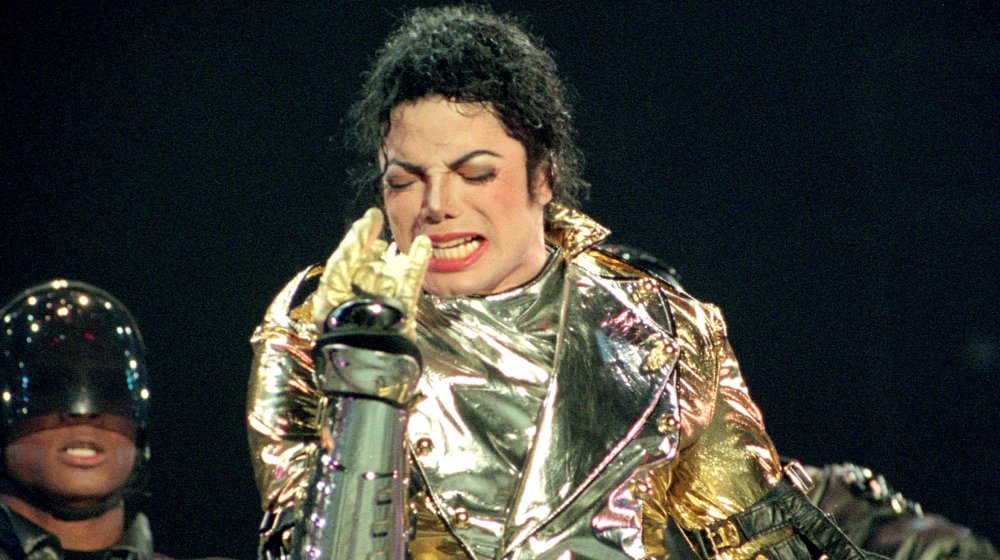 Phil Walter/Getty Images
Before his untimely death on June 25th, 2009, the pop music homunculus known as Michael Jackson experienced highs and lows that us normies will never comprehend. His life was a termite mound built on success and populated by contradictions. Depending on the day and who you asked, he either underwent millions of dollars worth of plastic surgery or changed his form miraculously through clean living and a vegetarian diet. Neverland Ranch was either a nightmarish hellscape of despicable crimes or the result of a childlike sense of wonder paired with the sort of money that buys a person their own ferris wheel. Jackson was either one of the most successful recording artists of all time, or deep enough in debt to make a Dickensian moneylender mess his nightgown in unbridled ecstasy.
And you know what? In at least one of those cases, both things can be true. As it turns out, in spite of his cultural ubiquity, the King of Pop's bank account may have been buried in the red by the time he passed away.
Michael jackson's debt was bad, bad, come on, you know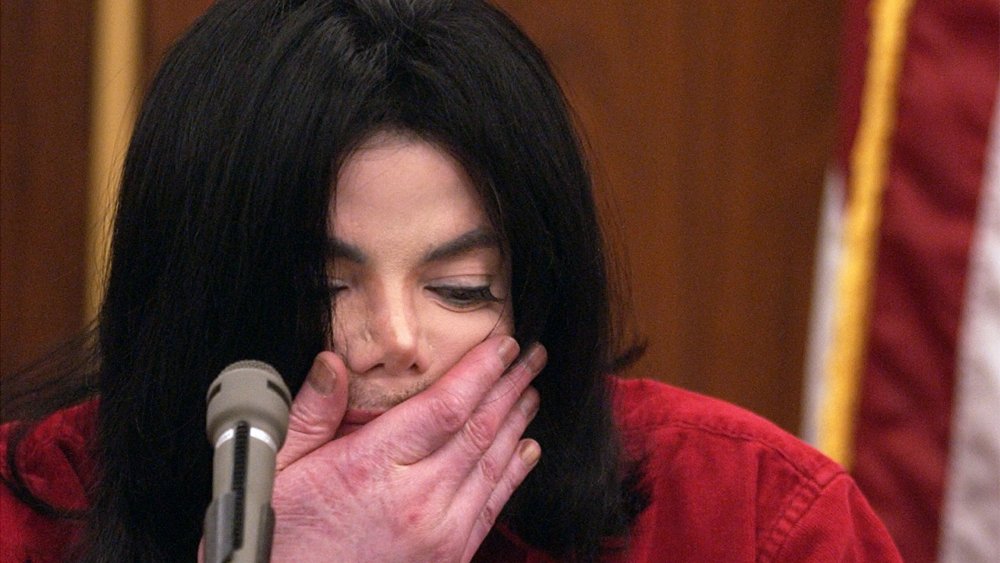 Pool/Getty Images
According to Newsweek, it all came to light during Michael Jackson's 2013 wrongful death trial. During his testimony, forensic accountant (where's the CSI spinoff for that line of work, Anthony E. Zuiker?) William R Ackerman went on record as stating that Jackson was making annual debt payments in the ballpark of $30 million at the time of his passing, and that was just to cover the interest on somewhere between $400 million and $500 million worth of debt.
Half a billion is a powerful amount of cash to owe, and it looks like that figure came courtesy of Jackson's wild lifestyle. Neverland Ranch was an enormous financial drain, what with the fully operational trains and the tigers and elephants and Wave Swinger carnival ride. Ackerman also laughingly mentioned that Jackson "spent a lot of money on jewelry," which, you know, explains everything.
But in keeping with his perplexing existence, Jackson managed to out-peculiar the odds one last time after his death. Forbes reported that, in 2016, Michael's estate brought in $825 million, making his the highest single-year earnings of a celebrity in recorded history.