Here's Why Journey Just Fired Two Of Their Band Members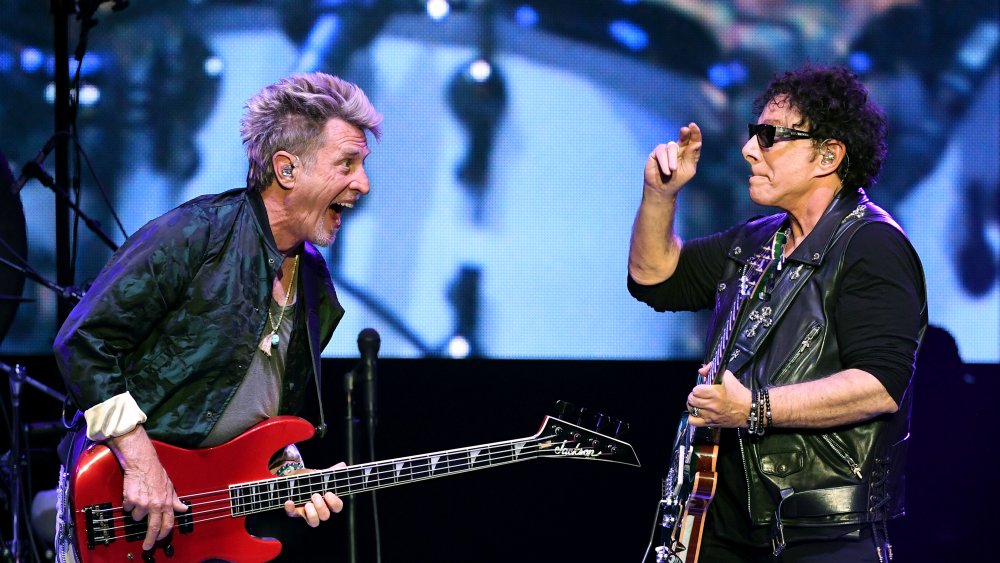 Ethan Miller/Getty Images
For at least two people out there, it's time to finally stop believin'. In the wake of salacious accusations that bassist Ross Valory and drummer Steve Smith were engaged in an "ill-conceived coup d'etat" to usurp control of the band's name and relevant IP, both musicians will be sailing away from Journey. Band stewards Neal Schon and Jonathan Cain told Valory and Smith "We'll be alright without you" in a series of court filings with the Superior Court of Contra Costa County in California.
The filings allege that both erstwhile Journeymen attempted to seize control of a band business entity called Nightmare Productions. According to reporting on the website Ultimate Classic Rock, Valory and Smith believed this entity contained the rights to the name "Journey", and that by taking control of Nightmare Productions they might also gain control of valuable IP.
Never walk away...unless you try to stage a coup against your bandmates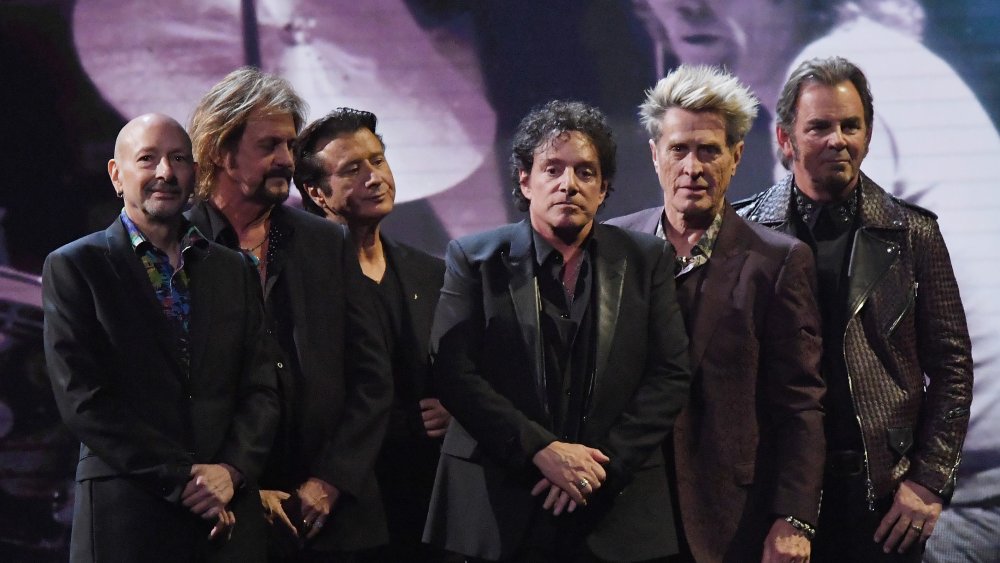 Mike Coppola/Getty Images
Schon and Cain's decidedly un-rock n' roll civil complaint alleges as follows: "in 1998, Schon, Cain and Perry entered into a written agreement providing Schon and Cain the sole, exclusive, irrevocable right to control the Journey Mark, including the Journey name. They are, therefore, authorized to perform together as Journey, with or without anyone else." Even though Smith and Valory had been members of Journey previously, their services included only a few songwriting credits for which they were handsomely compensated by the corporate Journey entity. As far Schon and Cain are concerned, that entitles them to exactly diddly squat. Who's crying now?
This isn't the first time Valory and the band had to go their separate ways. An original member of Journey, Valory got canned in 1985 over creative differences. But the wheel in the sky keeps on turning, and Valory was welcomed back with open arms a decade later. In light of all the bad blood on the pages of those court filings, another reunion seems unlikely. "With their actions, Smith and Valory have destroyed the chemistry, cohesion and rapport necessary for the band to play together," the documents stated. That sounds like we'll probably see Valory back with Journey around the same time Liam and Noel Gallagher launch that "Brotherly Love" Oasis reunion tour (i.e. never).