Where Does The Pope Live?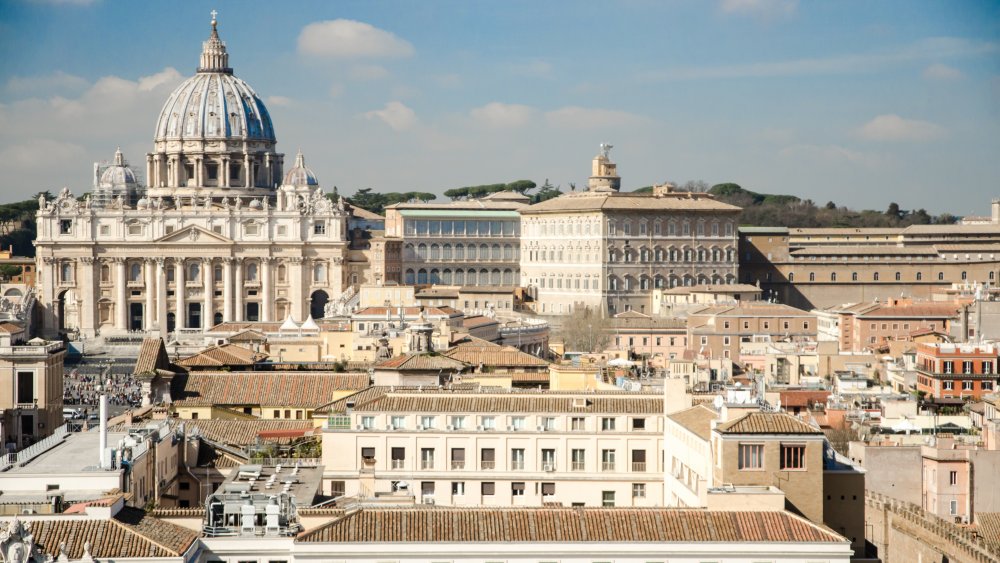 Shutterstock
Seeing how the pope runs his own country, and has a lot of influence, it wouldn't be inaccurate to state that he lives anywhere he wants. 
However, for more than a century, the pope — as head of Vatican City State, which History says is the world's smallest country — has lived within what's called the Apostolic Palace. The current edition of this residence, which according to WorldAtlas is also known as the Papal Palace and/or the Palace of the Vatican, was built between 1471 and 1605, but previous papal palaces have been around since at least the fifth century. Today, it measures over 160,000 square meters, but that isn't just a whopping master suite: It also includes the Vatican Library, offices, chapels, art galleries, and museums, in addition to the papal apartments themselves. Come summer, Rome (and Vatican City) becomes uncomfortably muggy and hot. So, for many years, the pope has also set up shop at another palace in Castel Gandolfo, another palace located in the countryside, outside Vatican City itself.
That was past popes. The present pope, Pope Francis, has set his own style from the very beginning.
Pope Francis, on the other hand, keeps it simple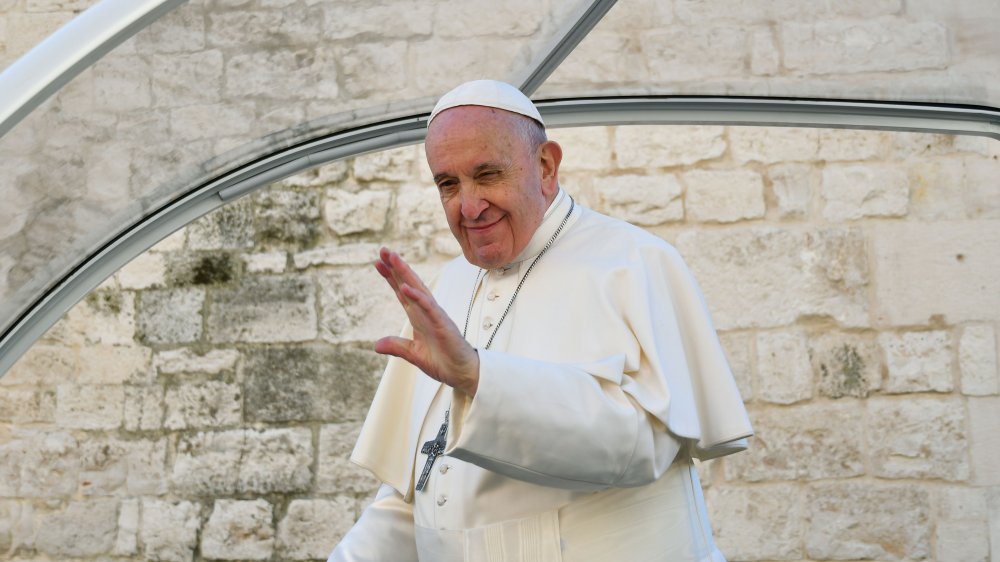 Alberto Pizzoli/Getty Images
From early on, Pope Francis has been his own man. As Biography tells us, he was born Jorge Bergoglio in Argentina, making him the first pope ever to come from the Americas. He's also the first pope to take the name Francis, although he has insisted from the beginning that there would be no number associated with his name: not Francis I, just Francis. He famously (or infamously, depending on your point of view) responded to a question about same-sex attraction with the reply, "Who am I to judge?" He's a sports fan, and one of his favorite hobbies in his past life was dancing the tango. 
When it comes to residency, Pope Francis has broken the mold in other ways, as well. He has passed up the opportunity to live in the papal apartments in the Vatican Palace, according to Aleteia, and instead, has two rooms in Casa Sancta Marta ("St. Martha's House," or in Latin, Domus Sanctae Martae), a 1996 building originally designed as a hotel for clergy visiting the Vatican. His rooms are described as sparsely furnished, reflecting the same "absolute simplicity" he is known for. 
Meanwhile, his predecessor, the now-retired Pope Benedict XVI, lives in Mater Ecclesiae Monastery, according to the New York Times, which also falls within the boundaries of Vatican City.