How Gangster Whitey Bulger Chased Dana White Out Of Boston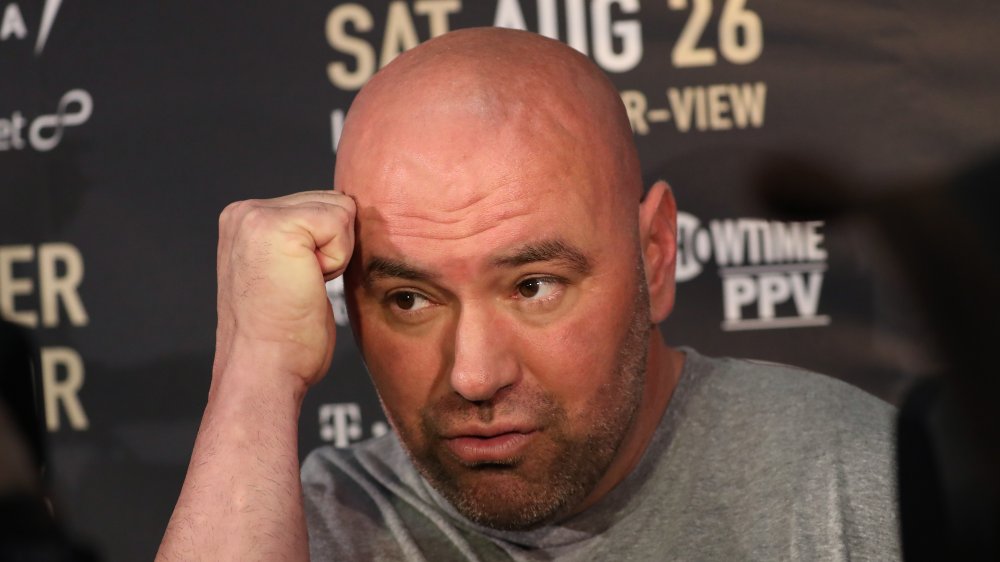 Mike Lawrie/Getty Images
UFC president Dana White is a pretty powerful dude these days. Apart from running the biggest mixed martial arts game in town, he's basically the boss of some of the best fighters on the planet — and, of course, his longtime work with the MMA organization has earned him an extremely large pile of money. However, everyone has to start somewhere, and as White told Fox Sports in 2015, via MMA Imports, his particular "somewhere" was Boston ... and his start came while running from the Winter Hill Gang, a gangster outfit led by none other than Whitey Bulger, the ruthless Irish mobster later immortalized by Johnny Depp in Black Mass. 
At the time, Dana White was hustling in Beantown, operating a "get kids off the street," program, and teaching boxing classes to get by. One day, when White was teaching a class in one of the bigger clubs in the south of the city, two men approached and said they needed to talk with him. At first, White assumed that the man doing the speaking was the owner of the club, but then, the guy asked: "Do you know who I am?" 
With this, White understood what was going on. The man was Kevin Weeks, Bulger's right-hand man. 
One-way trip to Vegas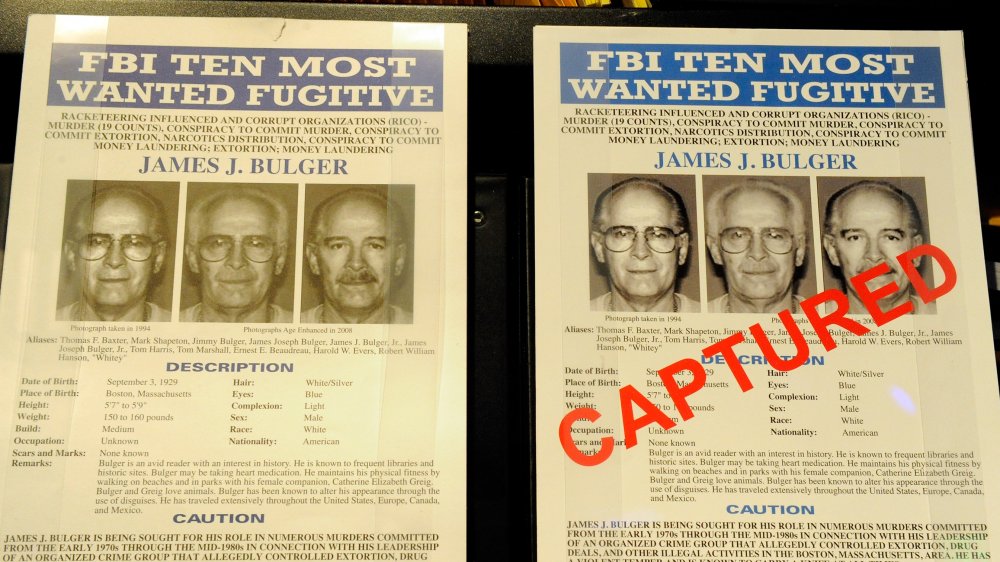 Ethan Miller/Getty Images
Kevin Weeks told Dana White that he owed them $2,500, according to Fox Sports, which was a completely unattainable sum for the future MMA mogul at the time. So, he didn't pay up. White says demands for money owed went on "for a while" after this, until the gangsters eventually grew frustrated with him. One day, he received a phone call where a voice simply said: "You owe us the money tomorrow by one o'clock." 
With that, White hung up the phone, and made another phone call ... to book flight tickets to Las Vegas. With that, he packed a bag, and left his life in Boston behind. 
Sometime after running away from Boston and relocating to Vegas, White met his old friends, Lorenzo and Frank Fertitta, and the three eventually joined forces to buy the UFC. Would the promotion as we know it today still exist, had Whitey Bulger's organization left White alone? What if he'd somehow, coughed up the money, or if they'd gotten their hands on him before he made it to the airport? We'll never know.