The Real Truth Behind The Maria Sharapova Doping Scandal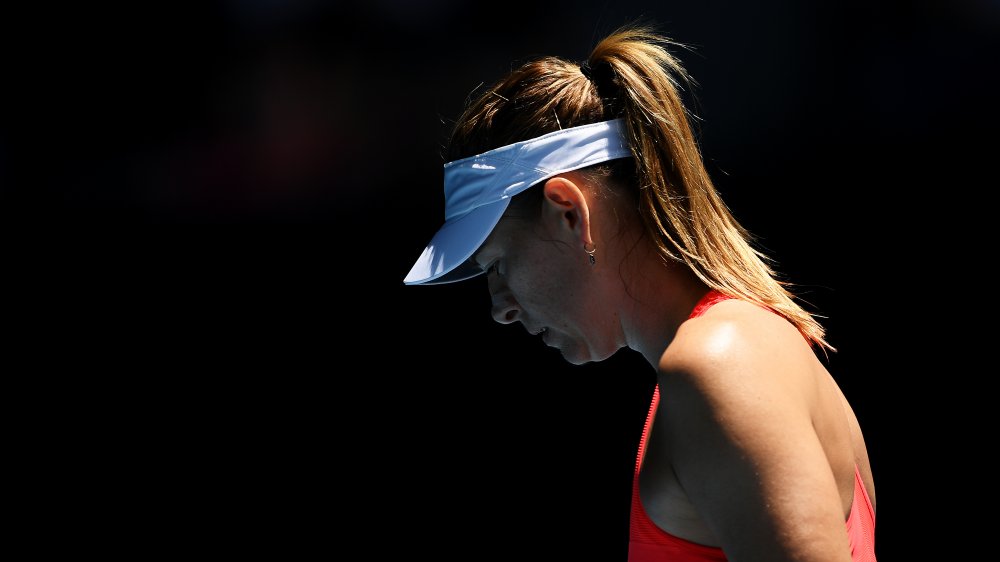 Hannah Peters/Getty Images
Professional tennis superstar and five-time Grand Slam winner Maria Sharapova shocked the world on March 7th, 2016, according to NPR, when she announced that she had been suspended from professional play after testing positive for performance enhancing drugs. Reaction to the revelation was swift. The International Tennis Federation recommended a two-year ban, according to ESPN, and many of the high-end companies with whom she had sponsorship deals with dropped her as their brand ambassador.
In her announcement, the influential female athlete revealed that the positive test had occurred while she was competing in the Australian Open in January of that year. The substance in question was a supplement called meldonium, which is taken for heart health, but may have the additional side effect of increasing athletic performance by boosting endurance and increasing recovery speed, according to the BBC. The drug had only been added to the list of banned substances by the World Anti-Doping Agency (W.A.D.A.) on January 1st, 2016 and Sharapova claimed that she had been prescribed the drug by a doctor a decade earlier. 
Despite Sharapova's insistence that her positive test was the accidental result of missing the announcement that the drug had been barred, the International Tennis Federation admonished her for not previously disclosing that she had been using the drug, concluding its assessment of her positive test by declaring her "the sole author of her own misfortune."
Aftermath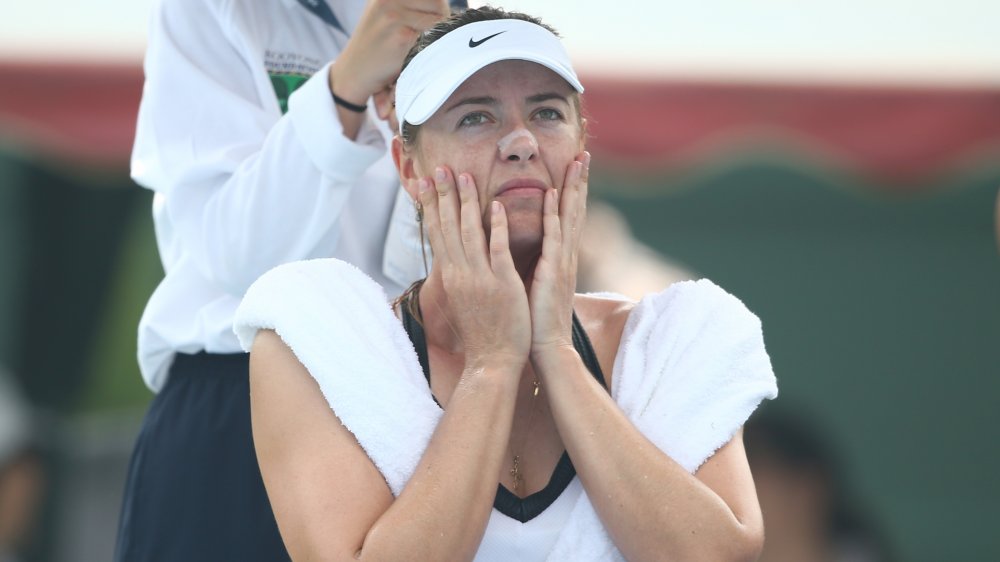 Mike Owen/Getty Images
Sharapova's suspension had major implications for both her tennis career and her budding entrepreneurial efforts. At the time, she was one of the highest paid athletes in the world, according to Forbes, and had launched her own candy line called Sugarpova. However, as outlined in a Vanity Fair article by Michael Steinberger, it seemed to tennis aficionados that Sharapova's game had been in decline in the time leading up to her suspension, and two years away from the sport was likely to continue that trend. Furthermore, the loss of so many sponsorship deals was putting her post-tennis career and future retirement at risk. 
However, things did not end up so dire for Sharapova. In April, 2016, the Court of Arbitration for Sport announced that Sharapova's two year ban had been reduced to 15 months, as reported by CNN, saying of their decision that, "The panel found that Ms. Sharapova committed an anti-doping rule violation and that while it was with 'no significant fault,' she bore some degree of fault, for which a sanction of 15 months is appropriate." 
In 2017, Sharapova returned to professional tennis, and she continued until February 26th, 2020, whereupon she announced that she was quitting the sport for good. In an essay for Vanity Fair, she said of the sport she had been playing since she was a child, "In giving my life to tennis, tennis gave me a life. I'll miss it everyday."