Here's How Much Snoop Dogg Is Really Worth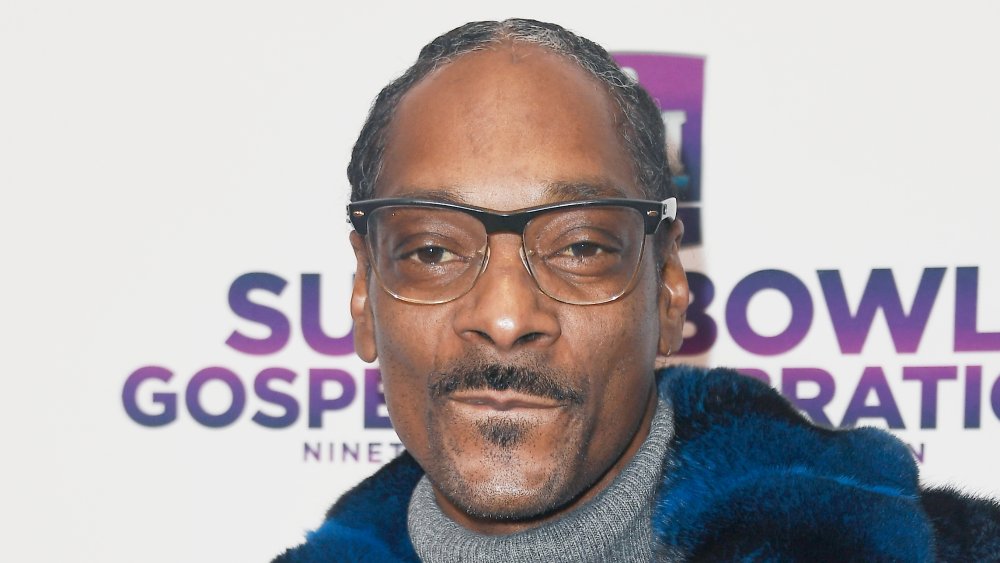 Frazer Harrison/Getty Images
Is there any artist with a stranger career trajectory than noted rap superstar and pot aficionado Snoop Dogg? The man born as Calvin Cordozar Broadus Jr. is a former gangbanger and drug dealer who was once in trial for murder (but was acquitted). Yet, despite his hard knock youth, he managed to use his smooth MC stylings to build himself into an entertainment juggernaut who can juggle effortless coolness with being great friends with Martha Stewart. He's the kind of guy who happily tells you the recipe for his famous mashed potatoes, yet also claims that he's smoked a joint in the White House. He's Tha Doggfather, and he's truly inimitable.
Snoop's had his spoon in a lot of soups, and seeing as he's been super famous since the 1990s, it's only fair to assume that he's scooped up some serious dough most of the time. The question is, exactly how much has he earned over the years? Let's find out how much Snoop Dogg is really worth. 
Snoop Dogg can afford that gin and juice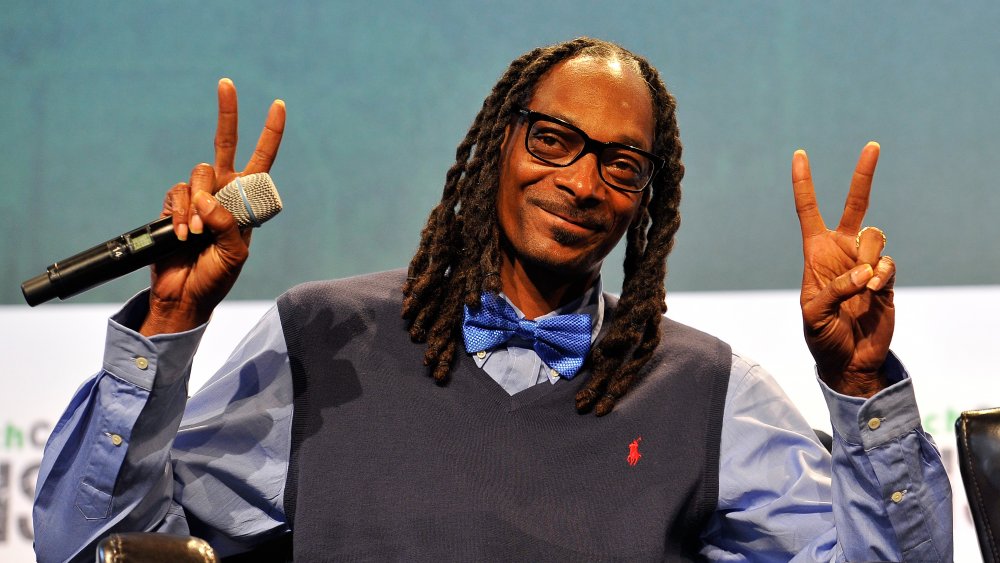 Steve Jennings/Getty Images
Most people are at least passingly familiar with Snoop Dogg's music, and they might have come across some of his numerous movie roles. However, you might not be aware that he's also a bit of an entrepreneur. His chosen line of business should surprise no one: As Nick Clement of Variety told us in 2016, the cannabis enthusiast established his own product line, Leafs by Snoop, in 2015, and Forbes tells us that by 2018, he also managed to convince his BFF Martha Stewart to get her own line of CBD products. 
Apart from pot and vaporizer themed products, Snoop is also a member of Casa Verde Capital, a "venture capital firm focusing exclusively on the cannabis industry." Snoop's constant pop culture presence and business antics have reaped some pretty hefty rewards, seeing as Celebrity Net Worth estimates his worth at no less than $150 million.