The Truth About James Dean's Death
Hulton Archive/Getty Images
James Dean is one of those actors who had an incredibly short career, yet still holds a firm place in the zeitgeist of American show business. Just 24 when he slipped the surly bonds of Earth (well, sort of; he died), he remains a poster child, quite literally, of living fast and dying young.
He started life on a farm in Indiana. Biography tells us that Dean's father moved the family to California, where Dean attended school until his mother died of cancer. Dean was sent back to Indiana to live the farm life with family. After he graduated from high school he headed back to Southern California, where eventually he enrolled as a theater major at UCLA. He dropped out without finishing his degree and like lots of actors then and now, had bit parts in movies and on TV, including a Pepsi TV commercial. He was admitted to the Actor's Studio in New York in 1951 and a supporting part on Broadway led him once again to Hollywood. Three films solidified his continuing appeal: East of Eden, based on a novel by John Steinbeck, who is said to have personally chosen Dean for the part; Rebel Without a Cause, in which he played an agonized teenager; and Giant. The last two earned Dean Oscar nominations — the first actor to be so recognized twice, posthumously.
Live fast, die young, leave a good-looking corpse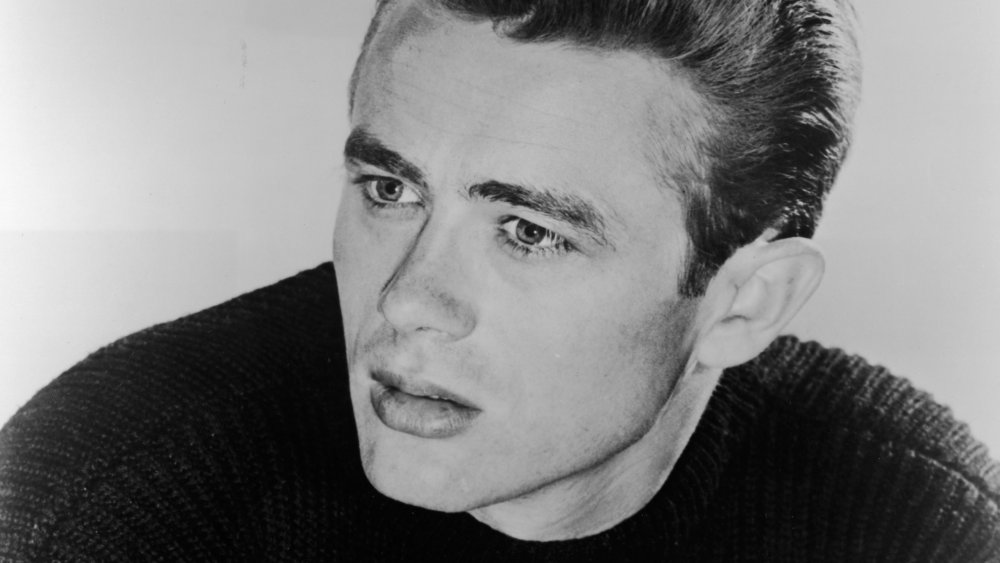 Hulton Archive/Getty Images
Because besides acting, Dean liked to drive — fast, even to the point of competing professionally. Dean was at the wheel of his new Porsche 550 Spyder the afternoon of September 30, 1955, on his way to race in Salinas, California. His mechanic, Rolf Wütherich, was in the passenger's seat. Dean was cited for speeding that afternoon. Two hours later, Dean's vehicle, which he nicknamed "Little Bastard," collided almost head-on with a Ford Tudor Sedan driven by Donald Turnupseed. The Porsche was mangled beyond belief. Turnupseed was slightly injured; Wütherich was badly injured, but survived; Dean died almost instantly.
History reports that there are stories out there suggesting that Dean's car itself was actually cursed: after the accident the car's parts were sold off, and vehicles in which they were installed were also involved in deadly crashes. Wütherich, by all reports wracked with guilt over Dean's death, tried to commit suicide twice, tried to kill his wife by stabbing her 14 times with a kitchen knife in a failed murder/suicide, and died in a drunk driving accident in 1981. Turnupseed, a 23-year-old college student at the time of the accident, also died in 1981, of lung cancer. Coincidence?