Who Actually Makes Kirkland Dog Food?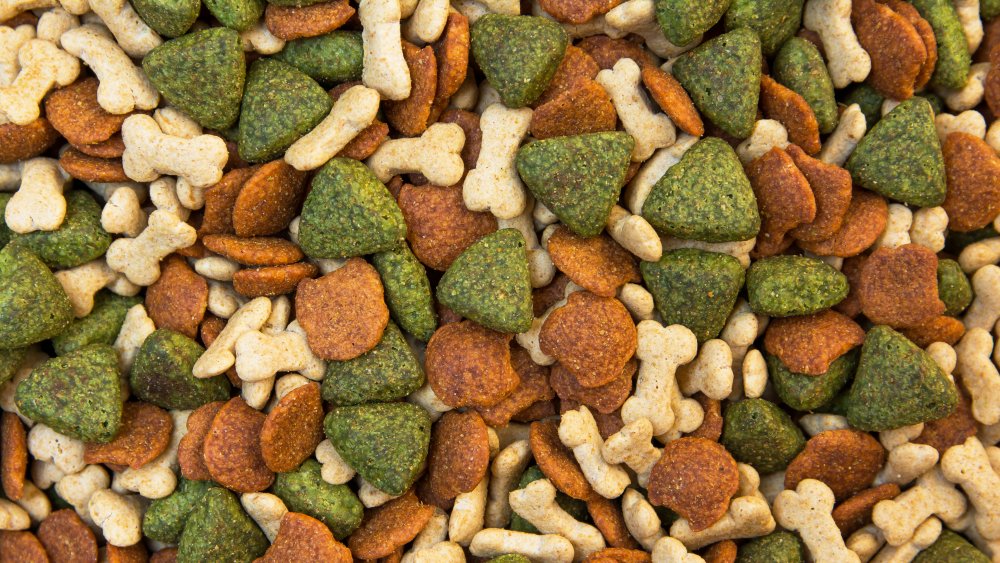 Shutterstock
Dog food, like sausage ingredients and supreme court nominees, is one of those things that you probably don't want to look at too closely. It's a part of everyday life, but you'll stay happier longer if you don't spend too much time thinking about what went into making it.
Still, for the curious, it can be a real roller coaster of an experience to try and track down just what makes it into their beloved canine companion's stomach, ill-fated squeaky toys and the odd sock notwithstanding. Depending on how far down this rabbit hole you want to go, you might even be interested to find out where store brand kibble comes from. We're not judging, we've had slow days at work, too.
And so, for the insatiably inquisitive, here's the dark, twisted story of how Kirkland Brand dog food is produced. Fasten your seatbelts and prepare your complementary motion sickness baggy, because things in the thrill-a-minute world of bulk grocery shopping are about to get wild.
Kirkland dog food is bananas (not literally. or figuratively)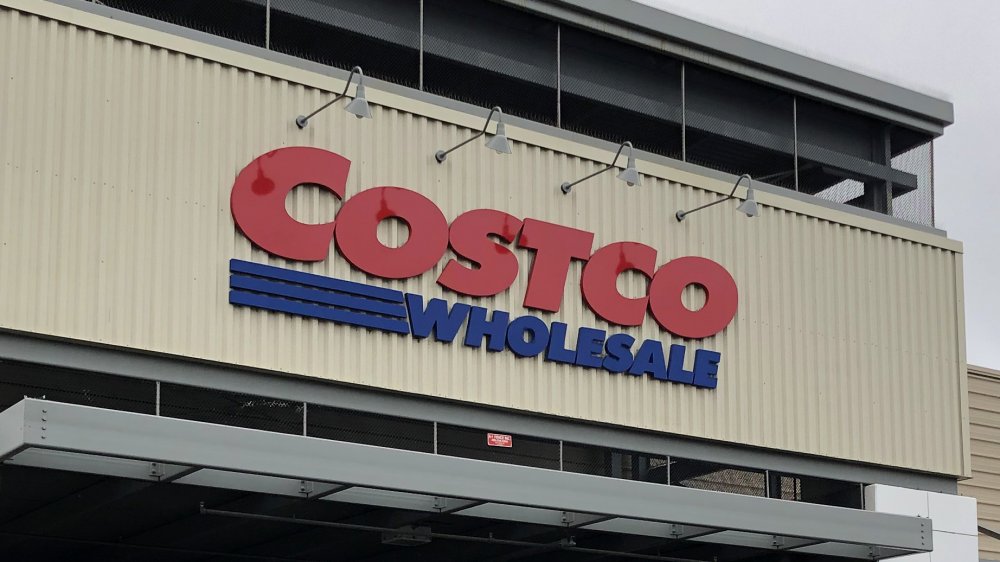 Justin Sullivan/Getty Images
Alright, we take all of that back. It's unspectacular. According to Dog Food Guide, Kirkland Signature dog food is produced through a partnership with Diamond Pet Foods, the same manufacturer for the production of Taste of the Wild, Solid Gold, and Premium Edge.
According to Bloomberg, the company was founded in 1970 under the name Schell & Kampeter, Inc, and is headquartered in Meta, Missouri. Specializing in both wet and dry consumer-grade pet foods, they also produce treats and biscuits. Dog Food Guide claims that all of their products are made right here in the United States, with production plants in four separate locations in South Carolina and California.
Statista listed Diamond Pet Foods as the animal chow company with the fifth highest revenue worldwide in 2018, citing $1.5 billion in yearly sales. While it's impressive to be able to take corn meal and animal byproducts and turn it into Avengers: Endgame money, they're still nowhere close to doing the same amount of business as the industry leader, Mars Pet Care, which touted $18 billion in sales the same year.