France, Despite Coronavirus Concerns, Breaks Smurf Gathering Record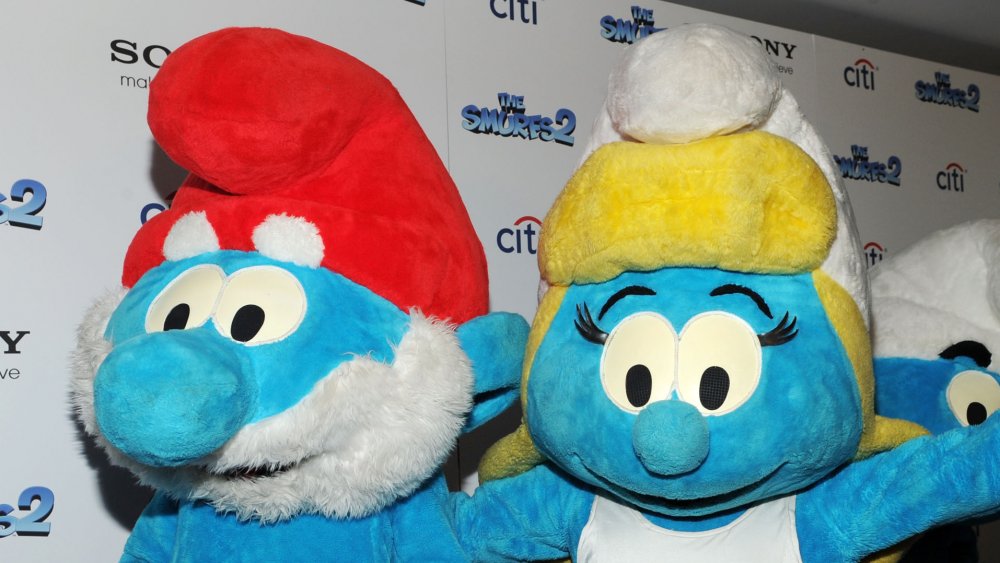 Craig Barritt/Getty Images
If you read these words on an ancient, battered-up screen in a settlement you found in the middle of a post-apocalyptic wasteland: Rejoice, brave adventurer, your quest to uncover the legend of the blue people who caused the coronavirus apocalypse is over! Unfortunately, we have no sagas or terrifying tales of azure villains to tell. Instead, as James Hibberd of Entertainment Weekly tells us, we have a strange story about thousands of people who dressed as smurfs and gathered in a tiny French village despite the risk of spreading COVID-19. 
Of course, we're indulging in hyperbole. There's no proof that the 3,549 people who dressed as Smurfs and gathered in the French village of Landerneau on March 7, 2020, are about to end the world. They were not actively destroying or damaging anything, except possibly their own skin with vast amounts of blue make-up. They were merely trying to break the Guinness World Record of, uh, "the largest gathering of Smurfs," which they handily did. However, it's a pretty weird flex to gather thousands of people together at a time the world — and, for that matter, your very own country — is battling COVID-19, which as of March 9 had killed 4,000 people and infected over 110,000 worldwide. It's not like the revelers weren't aware of the situation, either. "We figured we wouldn't worry, and that as French people we wouldn't give up on our attempt to break the record," one blue attendant commented. "Now we're champions of the world... there's no risk. We're going to Smurferize the coronavirus!"
A Smurf's got to smurf?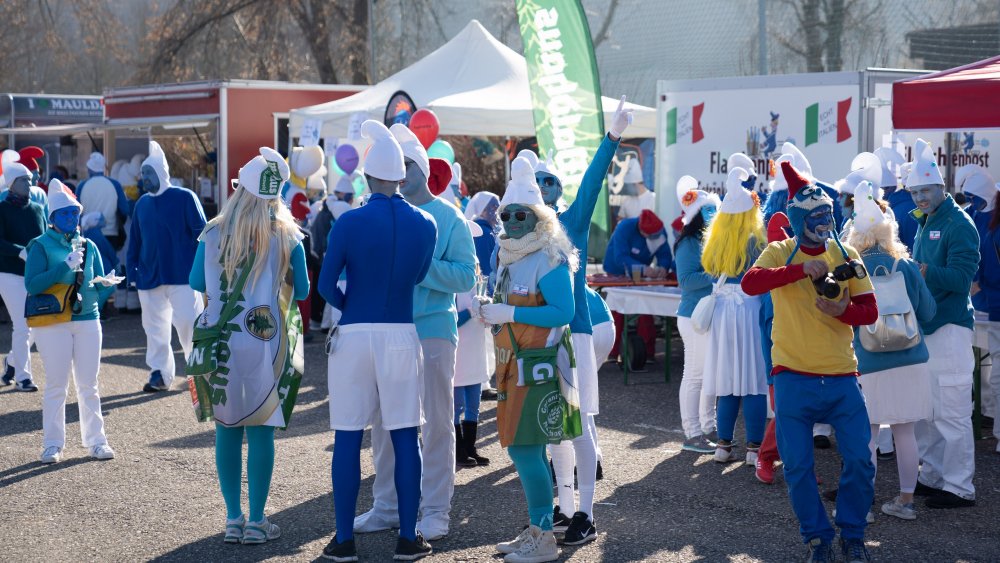 Constant Forme-becherat/Getty Images
As France 24 tells us, Landerneau's Smurf event drew a ton of criticism, especially since it happened at a time when the neighboring Italy is trying to cope with the continent's worst coronavirus outbreak, and France itself has over 1,400 cases. In fact, the day after the gathering, France banned all events of over 1,000 attendants in an attempt to stop the virus. Despite this, Landerneau's mayor, Patric Leclerc, sees the event as a positive reaction to "ambient gloom." As Leclerc puts it: "We must not stop living ... it was the chance to say that we are alive." Let's hope that he was right, and that the area's hospitals won't see a dramatic increase in coronavirus patients who still have a bit of blue greasepaint behind their ears.