Here's How Much Money Jeff Bezos Has Lost During The Pandemic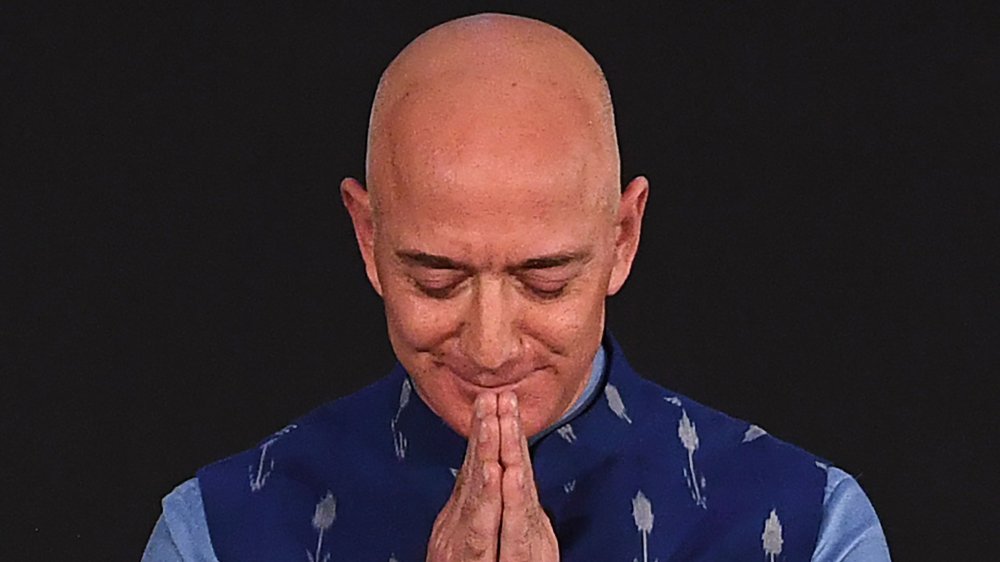 Sajjad Hussain/Getty Images
On March 17th, Business Insider reported that workers at an Amazon warehouse in Italy had gone on strike, citing a lack of adherence to government regulation during the coronavirus pandemic after two of their colleagues tested positive. It makes you wonder: how is Amazon doing right now? The company's business model has been criticized in the past for its stringent demands on employees. Can a corporation which depends on close-quarters physical labor from hundreds of people in the same building weather the storm of forced quarantines and social distancing?
The best bellwether for Amazon's success or failure might be a good hard look at their founder, Seattle native and corporate Old God Jeff Bezos. As the CEO and mascot for the online megastore, his relative level of comfort seems to work well enough as a gauge of how Amazon is doing. After the stock market plunge of early 2020, how is Bezos faring?
Jeff Bezos is going to be fine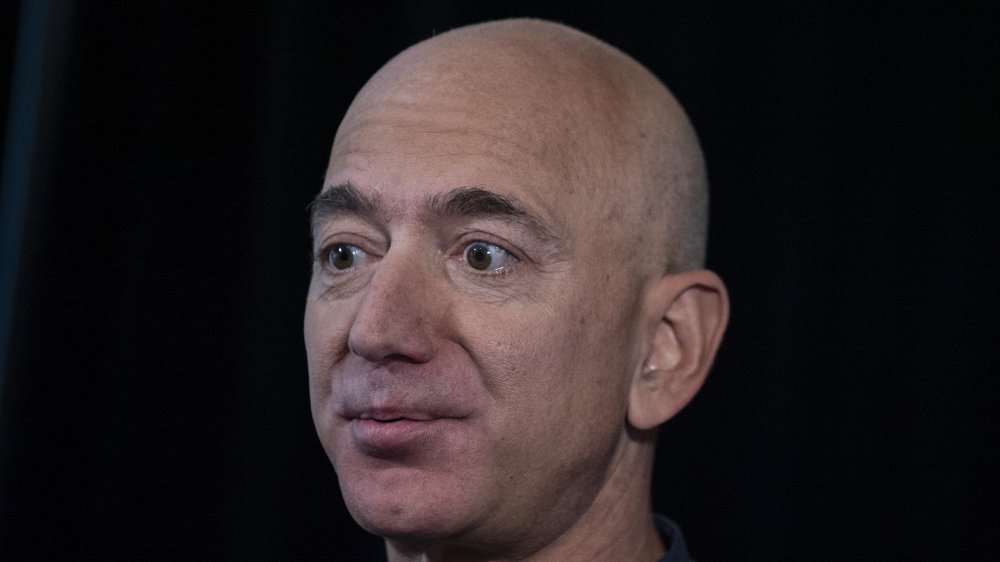 Eric Baradat/Getty Images
According to the South China Morning Post, Jeffrey Preston Bezos has lost just over 7% of his personal wealth since the coronavirus started taking swings at the stock market. 7.13%, to be precise, as of March 17th. The losses added up to about $8 billion, and accounted for the biggest hit to the Amazon founder's bank account since his widely covered divorce in 2019.
Bezos will probably be fine. He still had an estimated $104.4 billion to toss around, and gains in the following days meant that, per Forbes, he had bounced up to a net worth of $117.6 billion on March 19th, 2020. Much of that comes from his 12% stake in Amazon. TechCrunch reports that Amazon has seen a marked uptick in demand in recent days, with users now relying more on reliable, fast delivery of goods while practicing social distancing. The company has reportedly been in "constant contact" with White House officials and plans to hire an additional 100,000 workers in the coming weeks.