The Real Reason Russia Has So Few Coronavirus Cases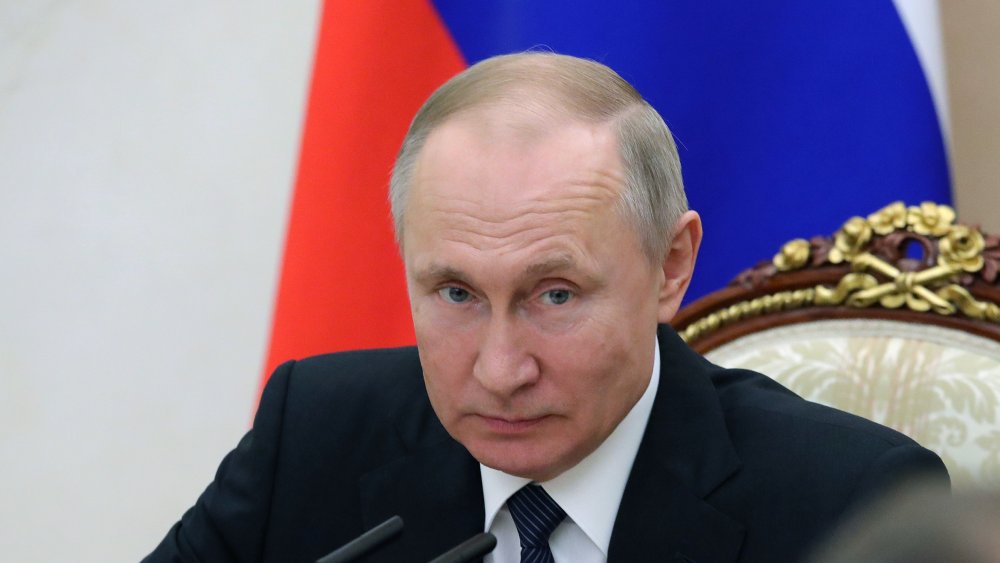 Mikhail Klimentyev/Getty Images
So here's where we are, by the numbers: as of April 20, NBC News reports that there are more than 242,000 confirmed cases of novel coronavirus infection in New York alone. There are over 750,000 confirmed cases across the United States. In Italy, there are over 178,000 confirmed cases, per Statista.
Meanwhile, Russia reports a comparatively low 47,121 confirmed infections, according to Statista. While this number has increased dramatically within the last few weeks, the country of 146 million has numbers not much higher than Belgium, which has 39,983 cases, per Worldometers, but a population about 13 times lower than Russia's. According to CNN, the Motherland had initially experienced unparalleled success in stemming the flow of this international pandemic. What was their secret? Was it paleo?
Russia's World Health Organization representative Dr. Melita Vujnovic puts it down to an early response at a national level. As early as January, Russia had implemented widespread testing on the advice of the WHO. "Testing and identification of cases, tracing contacts, isolation, these are all measures that WHO proposes and recommends, and they were in place all the time," says Vujnovic, also noting the country's first-inning enthusiasm for social distancing.
Or is it?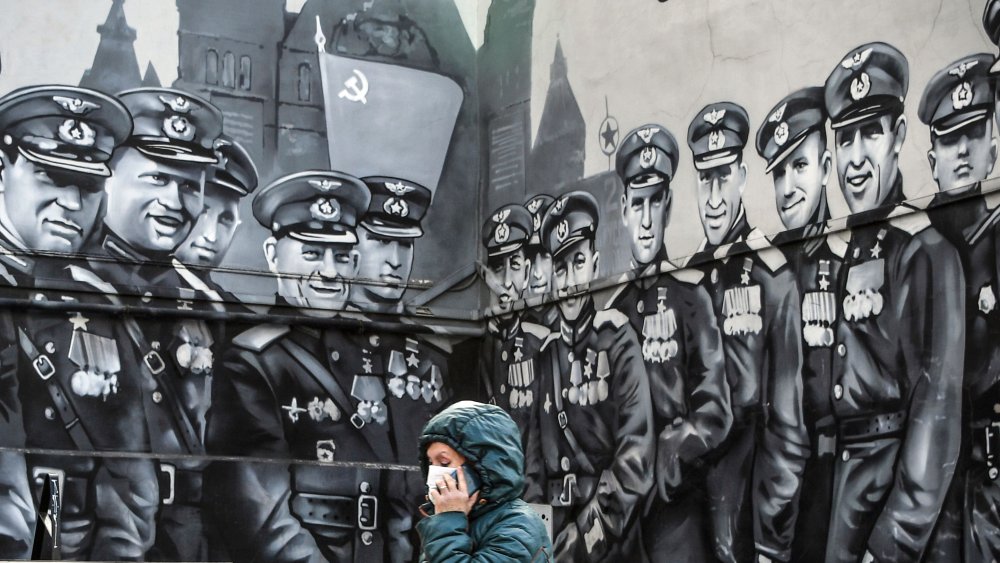 Alexander Nemenov/Getty Images
However, not everyone is sold on the nation's reports. Skepticism regarding Russia's remarkably low transmission rate remains high, and even non-members of the tinfoil hat element have targets ripe for finger pointing. In the 1980s, the Russian government came under scrutiny for its response to the HIV/AIDS epidemic, as well as the dissemination of misinformation regarding the Chernobyl nuclear disaster.
Governments are generally pretty big on the "nothing to see here" approach, and the executive branch of the United States government didn't acknowledge the threat of the COVID-19 outbreak until March of 2020, so throwing stones would put the glass house in pretty immediate danger. Still, other factors, such as the Russian government's swift removal of any news reports stating that the infection rate was actually much higher, don't bode awesomely. Per CNN, Alliance of Doctors leader Doctor Anastasia Vasilyeva has made claims that the Kremlin had been covering up further infections by having them purposely misdiagnosed as pneumonia.
Is the Kremlin's optimism crumblin'?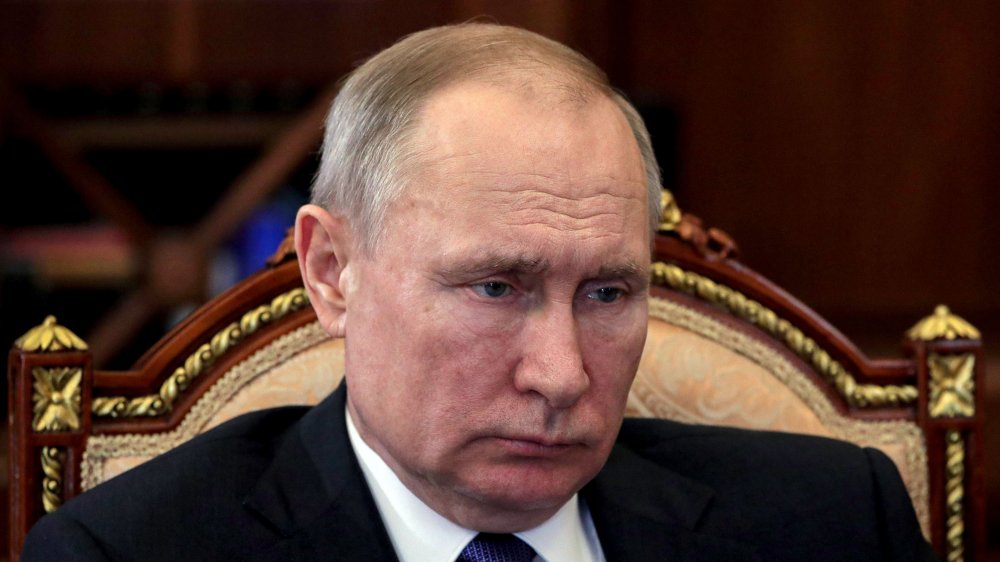 Mikhail Klimentyev/Getty Images
Despite the highly optimistic early reports of success in Russia, it seems the tables are starting to turn. Sunday, April 19 saw the country's highest daily increase of Covid-19 cases to date, per the Moscow Times — jumping up by 6,060, and rocketing the country over the 40,000 mark. As a result, Putin has enacted a number of social distancing decrees, cancellations, and security measures. 
And in true Putin fashion, he's also signed legislation making it a crime to break coronavirus quarantine rules, with punishments of up to seven years in prison and a sentence of up to five years in prison for spreading false information about the novel coronavirus. While strict rules for Russia's citizens have been criticized in the past, in this case, the measures may well be justified, and the option was left in for regional authorities to delegate how they would enforce the rules, given that the majority of the country's cases are located in Moscow.