The Shady Side Of Hobby Lobby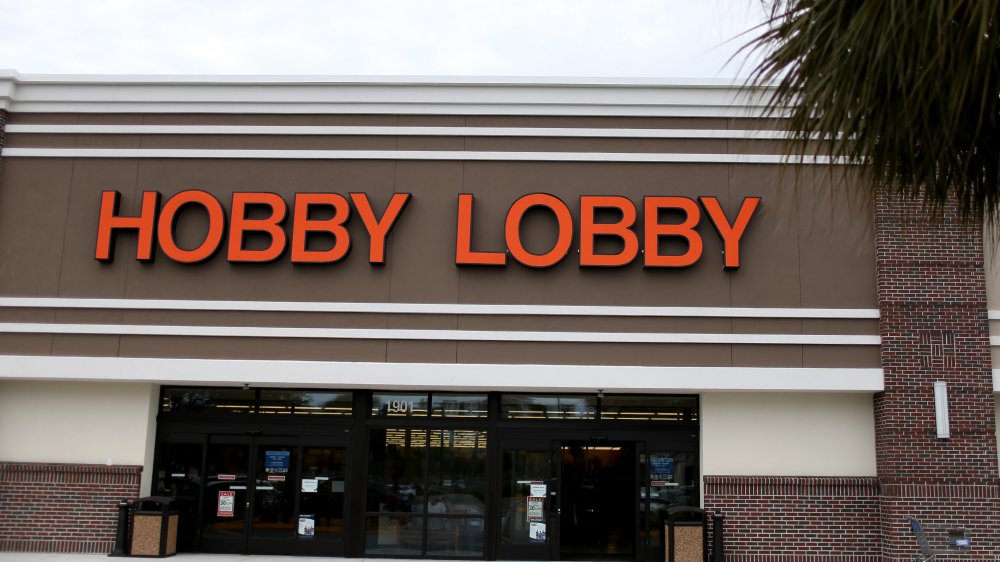 Joe Raedle/Getty Images
Hobby Lobby: depending on your point of view, it's either a pillar of ethical what-have-yous, or the punchline to a middling Bill Maher joke.
For years, Hobby Lobby's company policies have been deeply rooted in its operators' staunch religious beliefs. In 2014, a landmark Supreme Court case ended in a decision stating that Hobby Lobby could exempt itself from the law on religious grounds after the company raised concerns that their participation in the Affordable Care Act could mean that their money would go towards contraceptives. In 2017, the company and its CEO were ordered to return $3 million in artifacts smuggled from the Middle East into the Museum of the Bible in Washington, D.C.
Now, Hobby Lobby founder David Green is coming under fire for his response to the novel coronavirus epidemic. Of particular concern is his reported disinclination to close Hobby Lobby locations in the wake of the virus, citing a message from God received by his wife Barbara.
Hobby Lobby, making that Green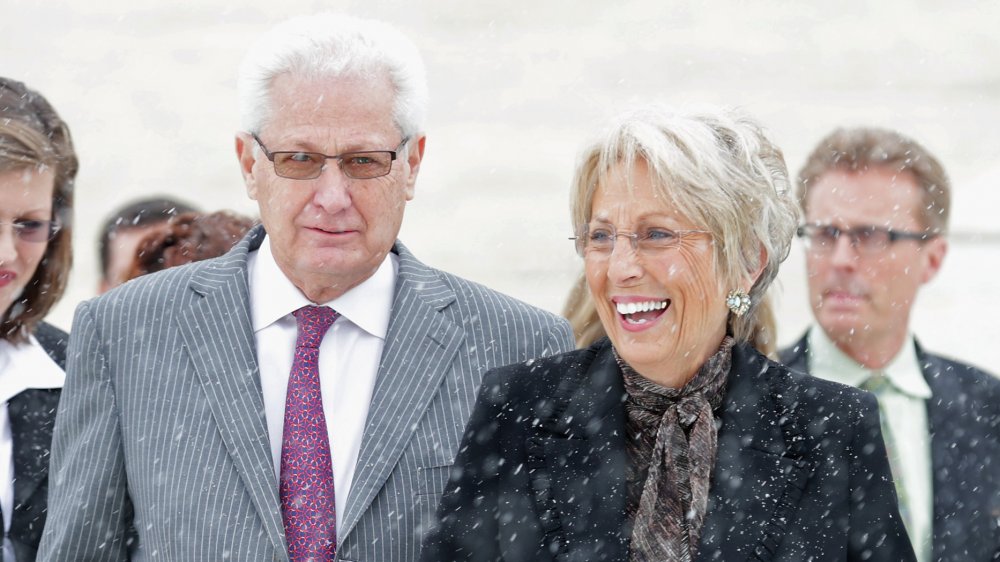 Chip Somodevilla/Getty Images
Plenty of people have received messages from on high over the years, including Moses and Jake and Elwood Blues. Barbara Green now counts herself among their number.
As reported by Business Insider, employees of the craft chain received a message from the company's executive offices dated March 19th, 2020. In the memo, founder David Green relays several points: his wife Barbara "is the prayer warrior" in the family, and "we are at war with this latest virus."
The message continued: "In her quiet prayer time this past week, the Lord put on Barbara's heart three profound words to remind us that He's in control. Guide, Guard, and Groom. We serve a God who will Guide us through this storm, who will Guard us as we travel to places never seen before, and who, as a result of this experience, will Groom us to be better than we could have ever thought possible before now." It goes on to ask for employees' prayers for health and a return to normalcy.
Meanwhile, Hobby Lobby stores will reportedly remain open. Green states in the memo that "we can all rest knowing that God is in control."