How Many Times Have The Olympics Been Cancelled?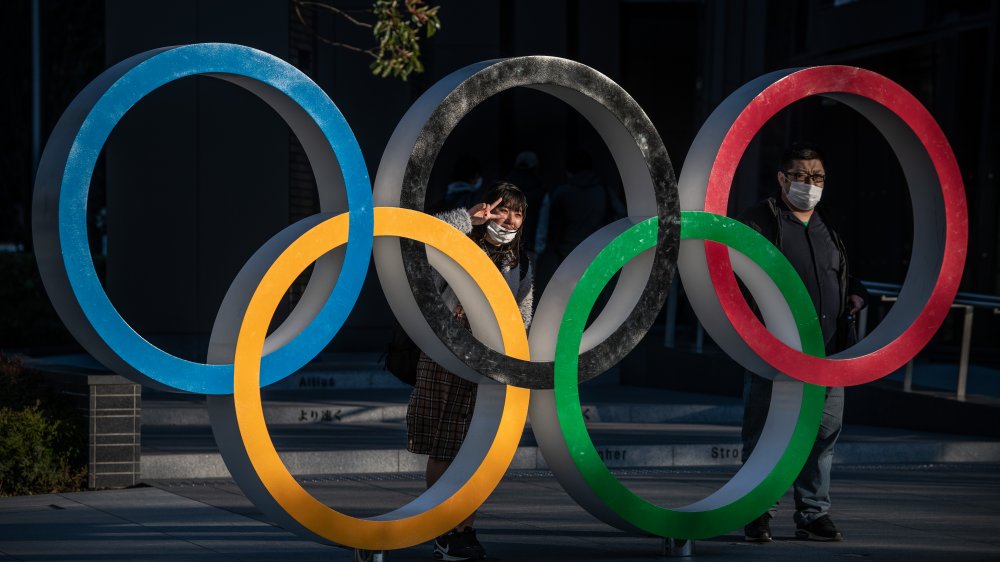 Carl Court/Getty Images
After weeks of speculation, on March 24th, 2020, Japanese Prime Minister Shinzo Abe announced that the 2020 Olympics in Tokyo would be postponed until 2021, according to NPR. The move came in response to concerns regarding the continuing spread of the COVID-19 pandemic. As CNN reported, officials from Australia and Canada had already stated their intentions to keep athletes home if the games were not rescheduled.
The history of the Olympic Games goes back thousands of years, with the first Olympics taking place around the 8th century BC. Events were held sporadically over the centuries, with the founding of the International Olympics Committee in 1894 eventually leading to the biennial format with which we've all become familiar. Historically, the remarkable amount of effort, money, and planning that go into preparing for the Olympics have meant that moving the start date is nearly unheard of, requiring a disaster on a worldwide scale, even when the events themselves have sometimes gotten pretty messed up. What sort of a disasters have caused past cancellations, however?
No-lympics: A history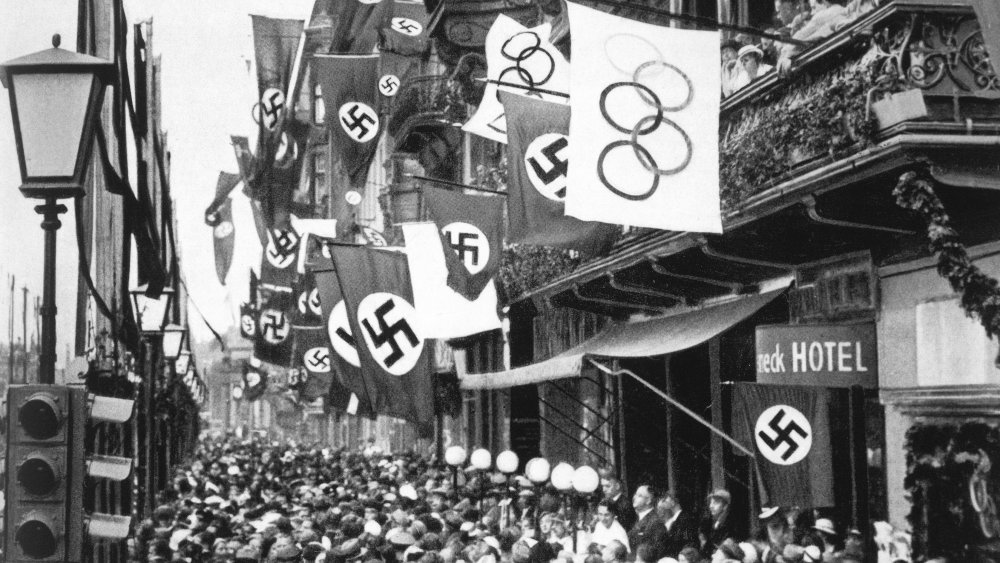 Getty Images/Getty Images
Since the inception of the modern Olympic Games, they've only been cancelled four times. The first came in 1916, when — and see if you can spot where this became a problem — Berlin was scheduled to host the Summer Games. The keen-eyed reader will note that this was around the time that Queen Victoria's pantheon of progeny were playing gas-themed Risk with all of Europe in World War I. Due to the Great War, according to Insider, the Games were called off. Unfortunately, Germany got their chance to host again in 1936, a point in time when the sight of a group of white, blonde Germans carrying a torch through the streets was still considered festive. Hindsight is 20/20.
Unsurprisingly, the next cancellations came in 1940, a year when both the Summer and Winter games were scheduled to take place in Japan, according to the Washington Post. England and Italy were the designated spots for the 1944 games, via History, but WWII continued to complicate the process of getting folks from around the world together to see who could run the fastest. Since then, the Games have gone off like clockwork. Boycotts and postponements have been hallmarks of the Olympics, but 2020 marks the first time that they will be rescheduled entirely due to health concerns.