The Truth About Kenny Rogers' Role In Forming The Eagles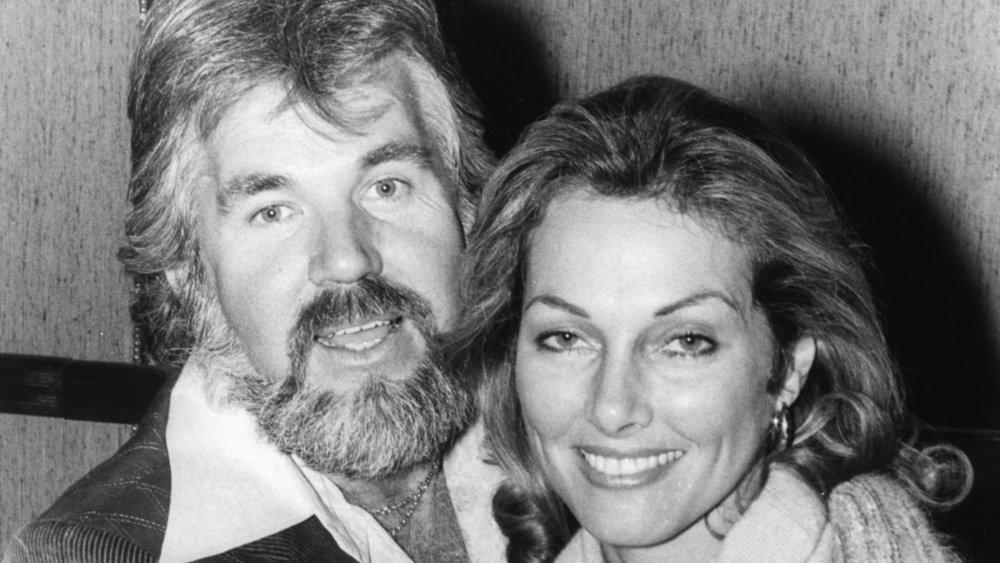 Malcolm Clarke/Getty Images
When Kenny Rogers died March 20, 2020, at the age of 81, he'd had a good run in several aspects of show business. He was perhaps most famous as a country superstar, recording a string of narrative songs that became his trademark, including "The Gambler," which earned him a Grammy award in 1980, and duets with such country luminaries as Dolly Parton. He had some acting roles, too, in film but more frequently on television, particularly in a string of made-for-TV westerns based loosely on his Gambler persona.
But music was his main focus. And not just as a singer. As Mental Floss tells us, Rogers got his start playing upright bass for a jazz trio back in the 1950s, segued into the folk scene as a member of the New Christy Minstrels (more bass, plus vocals) and found his first recording success as bassist and lead singer for a group called The First Edition, later renamed Kenny Rogers and the First Edition.
You have Kenny Rogers to thank for The Eagles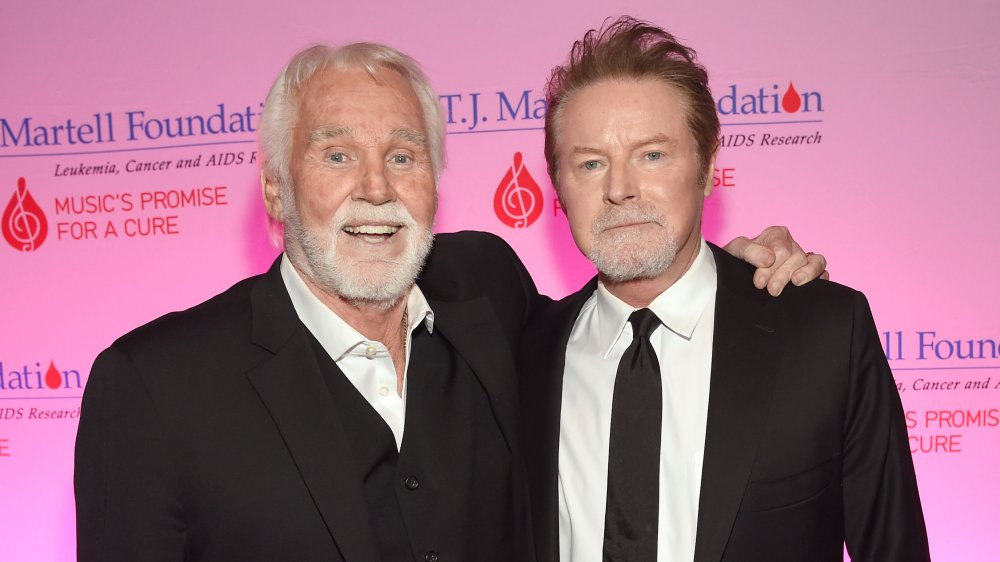 Rick Diamond/Getty Images
That incarnation of "The Gambler" saw a pierced ear, long hair, and heavily tinted sunglasses, performing such tunes as "Just Dropped In (To See What Condition My Condition is In)," an LSD-flavored hit in the late 1960s.
Per Rolling Stone, Rogers was also a man who shared his good fortune with fellow musicians looking for a break. One of the beneficiaries of his largesse was Don Henley, later famous as a member of The Eagles. Rogers helped Henley and his band, Shiloh, land a recording contract at Amos Records. Rogers produced the group's first album, even going so far as to put them up for six months when they first moved to Los Angeles. And it was at Amos that Henley met and began collaborating artistically with Glen Frey.
In a statement paying tribute to Rogers, related by Ultimate Classic Rock, Henley emphasized his friend's "generous and caring" nature. "Fifty years ago, the Gambler took a gamble on me and my first band from small-town Texas, and his big-hearted support launched many careers, including mine," said Henley.