The Untold Truth Of Sting's Wife, Trudie Styler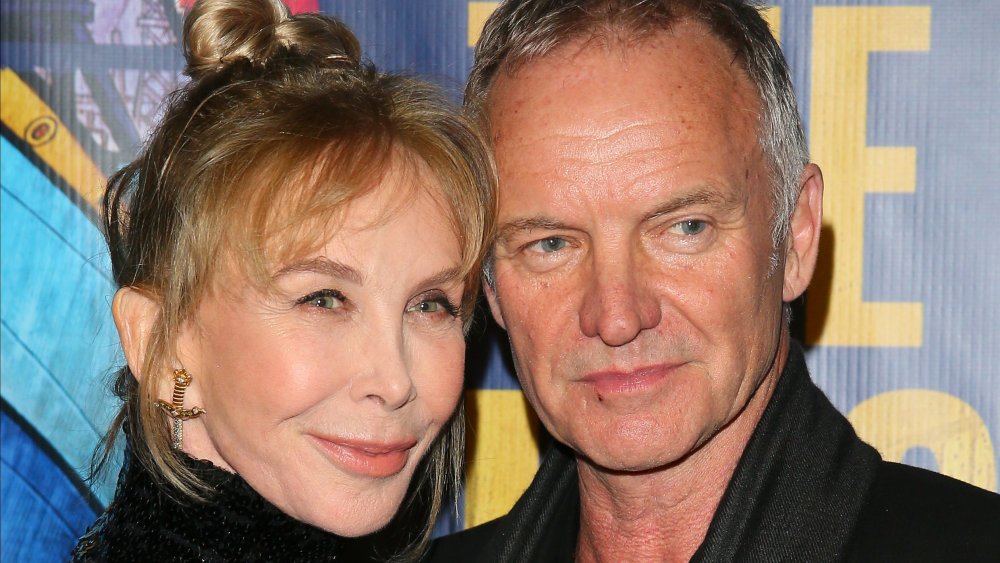 Jean Baptiste Lacroix/Getty Images
It doesn't hurt to be married to a rock legend who genuinely loves you, especially if it's someone like Gordon Sumner, known to most of the world as Sting, former front man for The Police. Trudie Styler has been married to Sting for 27 years, and they were together as a couple of another 10 years before that, according to People Magazine. They have four children together and a relationship that has survived the twists and turns of a life in show business — for both of them.
Trudie Styler has a life and legend of her own, thank you very much. She caught the acting bug as a child, according to an April 2019 interview with The Guardian. "I loved literature, and Shakespeare, and when I began to find characters who had nothing to do with being Trudie, I was free." When it comes to her husband, she says that, "Sting's never been a partner who's never held me back from following my dream, following my quest and realising all the things I've wanted to do creatively."
Actor, and producer, and director, and philanthropist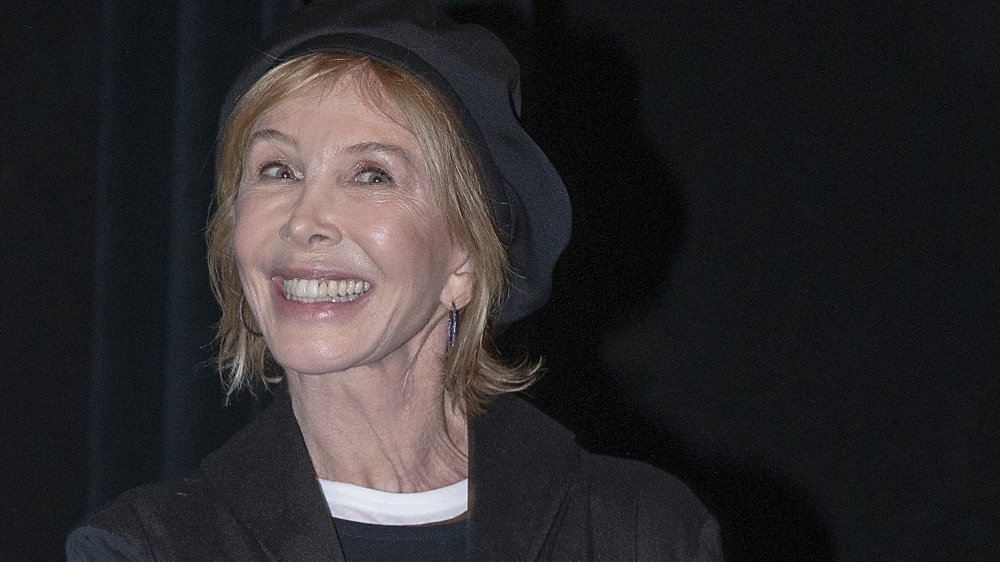 Tasos Katopodis/Getty Images
Her initial attraction to all things theater led her to work with the Royal Shakespeare Company and train at the Bristol Old Vic Theatre School in her home country of England, according to The Independent. Styler has also had a respectable career in television, with memorable roles on programs such as Poldark, The Mayor of Casterbridge, and Miss Marple complemented by U.S. appearances on shows like Friends. She's also expanded beyond acting, creating a production company that gave the world Guy Ritchie's Lock, Stock, and Two Smoking Barrels in 1998. She also directed the feature Freak Show in 2017, according to Time, as well as producing 1993's The Boys from Brazil, a documentary about Brazil's transvestite prostitutes. With great celebrity comes great responsibility, which is why Styler and her husband founded the NGO Rainforest Foundation Fund in 1989, which seeks to protect the rainforests of the world by protecting the rights of the indigenous peoples who live within them.
As Styler's husband told People, "Love is passion and all of that stuff, but actually liking somebody and enjoying someone's company is something slightly different, and it lasts longer. So you can have both, and I think that's important. Be married to your best friend."
And she is.