The Truth About The $2 Trillion Stimulus Bill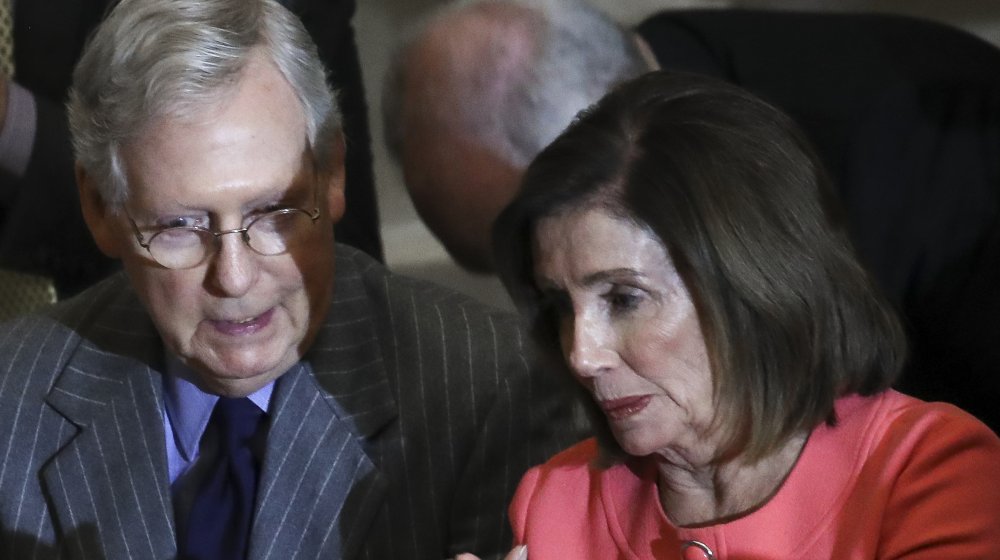 Drew Angerer/Getty Images
On March 26th, 2020, the United States Senate passed an unprecedented $2 trillion financial stimulus bill in response to the historic economic downturn facing the country due to the novel coronavirus pandemic. The bill, as described by NPR, is designed to avoid a potentially catastrophic blow to the U.S. economy as social distancing practices and statewide stay-at-home orders continue to grind day to day life to a halt.
Along with providing financial assistance to businesses and individuals, the legislation known as the CARES Act requires all private insurance companies to provide free COVID-19 testing and to fully cover treatments and potential vaccines for the virus.
An estimated $300 billion of the proposed budget would go towards individual payments to citizens, with $1,200 allotted to each individual making under $75,000 a year and a further $500 for each child. Individuals earning up to $99,000 annually would receive smaller payments, and individuals earning more than that would not receive a stimulus payment. $260 billion is set aside for extended unemployment benefits, though that number is subject to change based on the number of applicants.
The CARES Act, broken down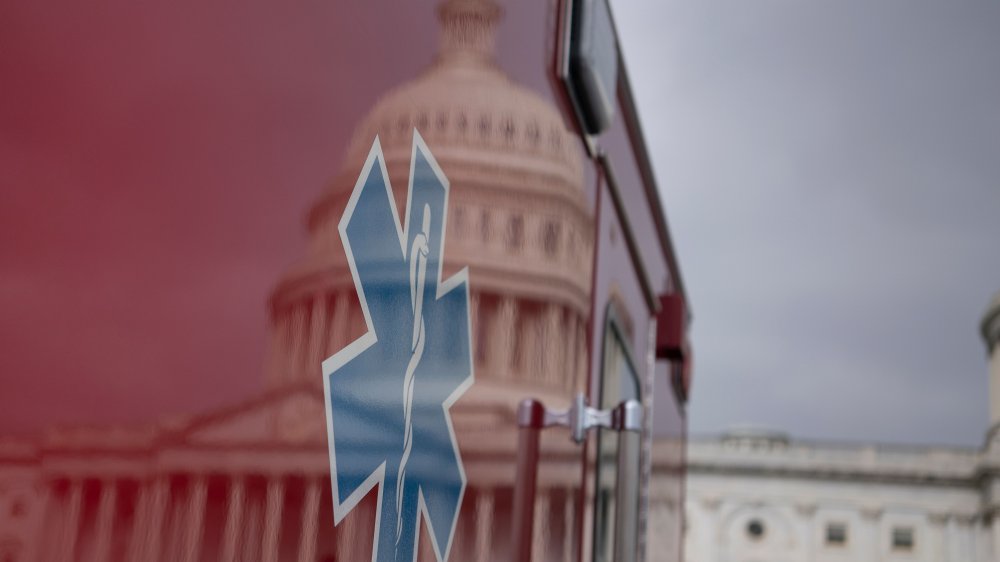 Alex Edelman/Getty Images
Small businesses employing 500 people or fewer would be eligible to receive up to $10,000 in emergency relief, with an approximate total cost of $10 billion. $350 billion would be set aside for business loans of up to $10 million, with any amount of the loan "used to maintain payroll, keep workers on the books or pay for rent, mortgage and existing debt" potentially being forgiven if businesses keep their employees working through June. $17 billion would be used to cover pre-existing small business loan payments for up to six months.
$500 billion goes to big businesses, with any large corporations taking their share required to publicly disclose how they're using the funds. The bill stipulates that companies owned by President Trump and his family would not be eligible to benefit from the arrangement.
A combined amount of approximately $650 billion would go to hospitals, community centers, public education, and state and local governments.
The CARES Act was sent to President Trump on March 27th and signed into law shortly after, per Washington Post.