The Truth About John Lennon's UFO Sighting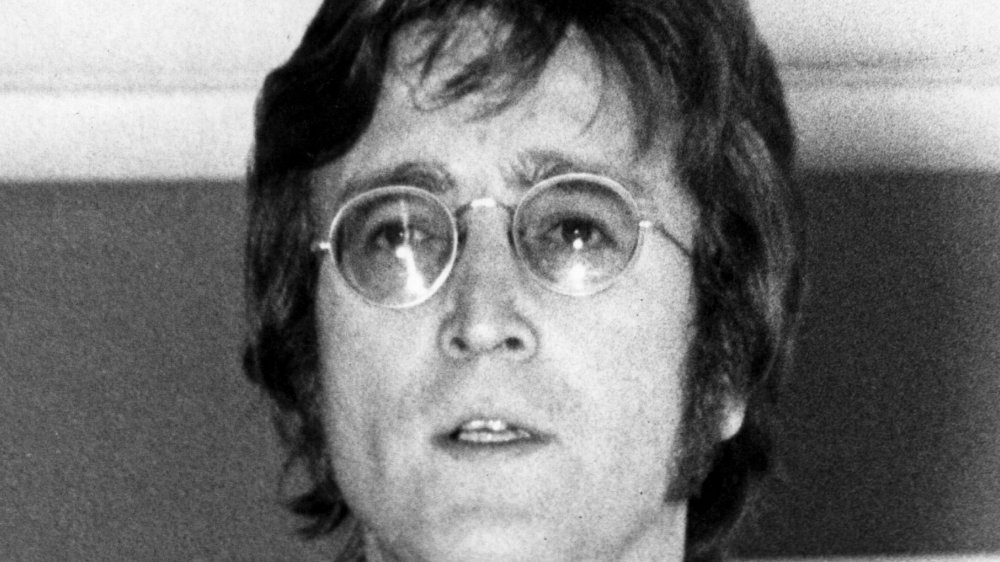 Evening Standard/Getty Images
In the pantheon of musical demigods, John Lennon remains a point of cultural fascination. To some, his life represents an ideological high point: Creativity winning out over the mundane, love beating hate, war being out-lounged by peace. In truth, Lennon was troubled. He was abandoned by his father when he was four and lost his mother at 17. According to Vice, he would preach peaceful coexistence and mutual respect, then turn around and hit his kid for having bad table manners, or force his wife to follow him into the bathroom to make sure she wasn't cheating on him. He did roughly a yellow submarine full of heroin. He publicly discussed his disappointment at never having slept with his own mom, who he assumed would've been down. While he was a respected musician, there's a lot of baggage.
Basically, it might be wise to keep all of that in the back of your head while you consider the following: In the liner notes of his 1974 solo album "Walls and Bridges," John Lennon included the note "On the 23rd August 1974 at 9 o'clock I saw a UFO."
The truth is out there, in the sky with diamonds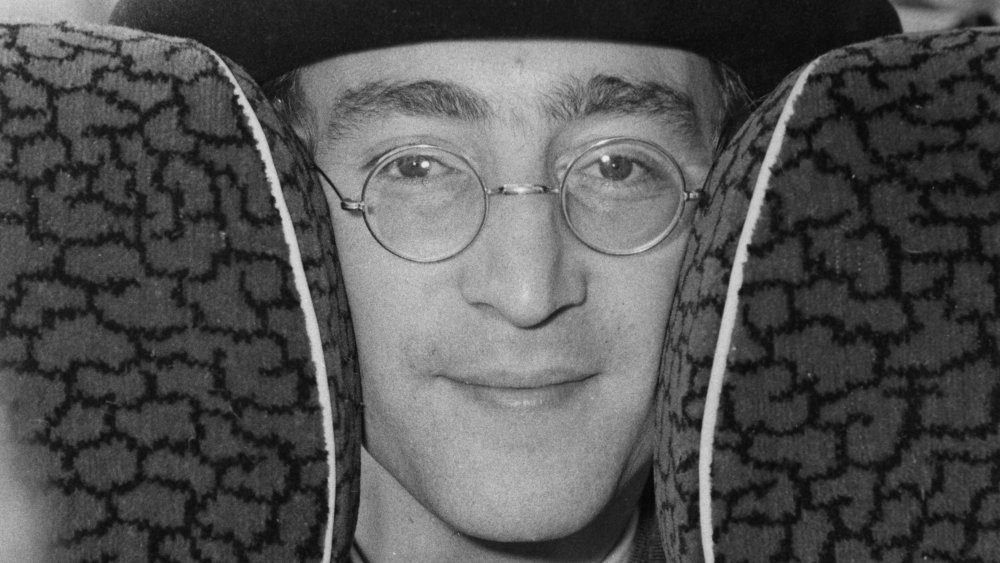 Keystone/Getty Images
The alleged UFO sighting came up in a 1974 issue of Andy Warhol Interview, posted online by Dangerous Minds. After steering the conversation towards the subject with grace and subtlety — the direct quote is "If you look closely at the wonderful 'Walls and Bridges,' out now, album package, you will notice a little notice saying, 'I saw a U.F.O. . . ' why don't you ask me about that?" — Lennon went on to describe his close encounter, stating that he was lying in bed and felt an urge to look out into the street. "I went to the window, just dreaming around in my usual poetic frame of mind, to cut a long short story, there, as I turned my head, hovering over the next building, no more than a hundred feet away was this thing ... with ordinary electric light bulbs flashing on and off round the bottom, one non blinking red light on top . . . what the Nixon is that! I says to myself (for no one else was there)." 
He went on to state that "a friend" spotted the same thing, and that a phone call to the police the next day revealed that two other people had reported similar experiences. Lennon also used to say that he couldn't get cancer from smoking because of his comfort food macrobiotic diet, according to Elizabeth Partridge, so do with that what you will.