Here's How Much Flea From The Red Hot Chili Peppers Is Really Worth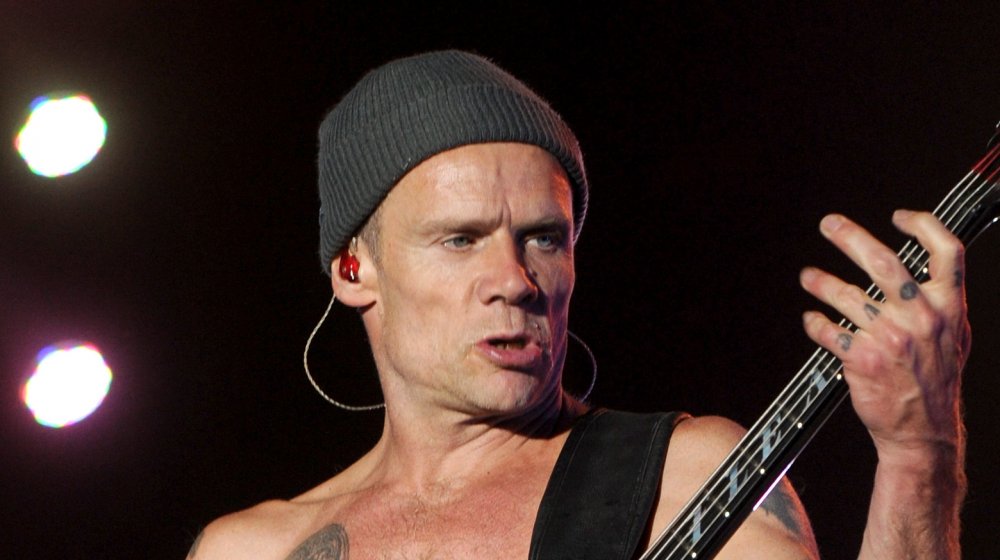 Kevin Winter/Getty Images
Michael Balzary, who you almost certainly know better as Flea, the bass player of the Red Hot Chili Peppers, is one of the most influential bassists of his generation. In fact, some consider him to be even greater than that: When the readers of Rolling Stone picked the top 10 bass players of all time in 2011, the funky four-string maestro placed second, losing only to the late, legendary John "Thunderfingers" Enwhistle of The Who. 
As he revealed in a 2003 interview with the Guardian's Dave Simpson, Flea comes from a troubled, drug-addled background, and his childhood was dark even by rock star standards. "I was raised in a very violent, alcoholic household," the bassist says. In an effort to escape his hellish home situation, he started hanging out on the streets and ended up in the wrong company. For a time, he was the wrong company, getting in all sorts of trouble with the both the law and drug dealers. 
Despite all these difficulties, his masterful musicianship and the hard-grooving rock tunes of the Red Hot Chili Peppers have made him famous and rich. How rich, you ask? Let's find out how much Flea from the Red Hot Chili Peppers is really worth.
Flea has done very well for himself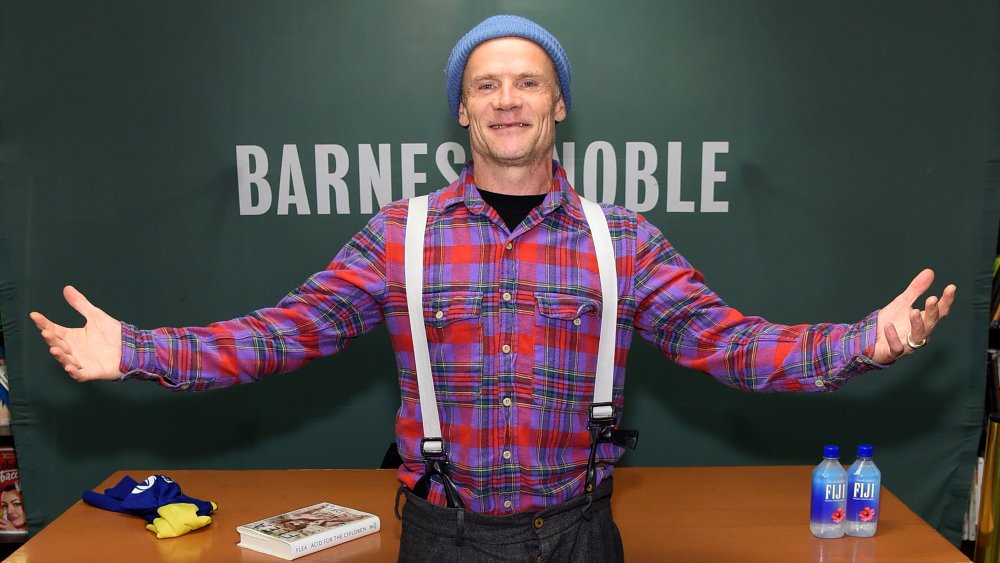 Jamie Mccarthy/Getty Images
Don't take the bass expert's occasionally scruffy (and often shirtless) appearance to mean that he's balancing the poverty line — Flea is a very, very wealthy man. According to Celebrity Net Worth, his earthly possessions are worth no less than $150 million. Incidentally, this means that he appears to be the richest Red Hot Chili Pepper around, considering that Celebrity Net Worth ranks drummer Chad Smith at roughly $90 million, and even singer Anthony Kiedis is "only" estimated at $140 million. (On-again-off-again guitar player John Frusciante's estimated net worth is just $20 million). 
Flea has been known to splurge on houses, and he's reportedly owned a number of multi-million homes in the Los Angeles area. According to the celebrity charity website Look to the Stars, Flea is also involed with lots of charity work. Among other things, he is the co-founder of the Silverlake Conservatory of Music, a non-profit music school that provides affordable and even free music lessons for children. In a 2016 interview with Rolling Stone, the bassist described his views on charity: "The concept of human beings caring for one another holds great interest to me. I care about the welfare of people. I care about love and kindness and empathy and reaching out to those who are less fortunate and struggling to get by in a really difficult world."