The Truth About John Dillinger's Death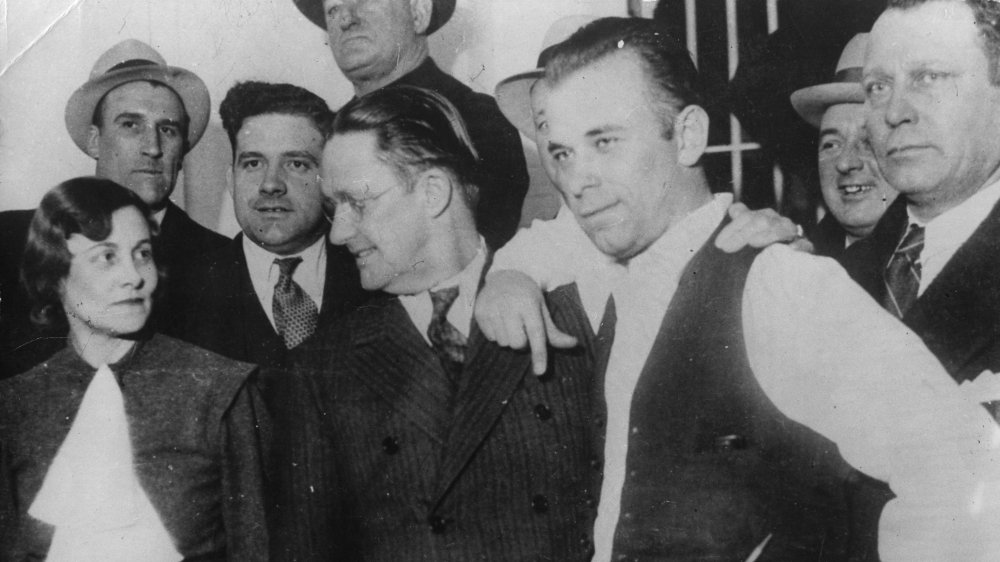 Keystone/Getty Images
On his 31st birthday, John Dillinger, bank robber and murderer, became the first man to be dubbed Public Enemy No. 1 by FBI Director J. Edgar Hoover. It was a long ride of crime for "Jackrabbit," as Dillinger was sometimes known — he was often described as physically graceful, and his crimes, especially bank robberies, tended to be committed with a certain level of panache. Unfortunately, his crimes also included killings.
Dillinger is perhaps most famous today for his prison escapes, especially from jail in Crown Point, Indiana, related on the FBI's web site. Details are still debated; many people like the story that Dillinger somehow carved a pistol from a piece of wood, blackened it with shoe polish, and used it to force his captors to release him. Others claim he had an actual gun, smuggled to him somehow. Whatever the circumstances, he and his gang, after 24 bank robberies, robbing police stations (he was after weaponry), and the death of at least 10 men, including a deputy sheriff, were very, very wanted men.
Melvin Purvis really, really wanted John Dillinger
He tried to lay low, taking an apartment and a simple clerk's job in Chicago. He also underwent a fairly primitive attempt at plastic surgery to alter his appearance, and nearly died on the operating table for his trouble. In the end, he fell victim to an informant, Ana Cumpănaș, a prostitute and brothel owner who helped FBI agent Melvin Purvis track Dillinger's whereabouts.
Biography tells us that "Jackrabbit" had gone to see a movie, Manhattan Melodrama at the Biograph Theater. The theater was surrounded by FBI agents, assisted by a few Chicago police officers. As he exited the theater, Dillinger walked past Purvis, looking him in the eye. Purvis pulled his gun and yelled, "Stick 'em up, Johnnie, we have you surrounded!" Dillinger made a run for it, trying to pull a gun out of his pocket as he went. He ducked into an alley and was met with gunfire from law enforcement. He died instantly, age 31. A crowd formed around his body, with some people dabbing their handkerchiefs into his blood — you know, for souvenirs.