The Truth About Agatha Christie's Disappearance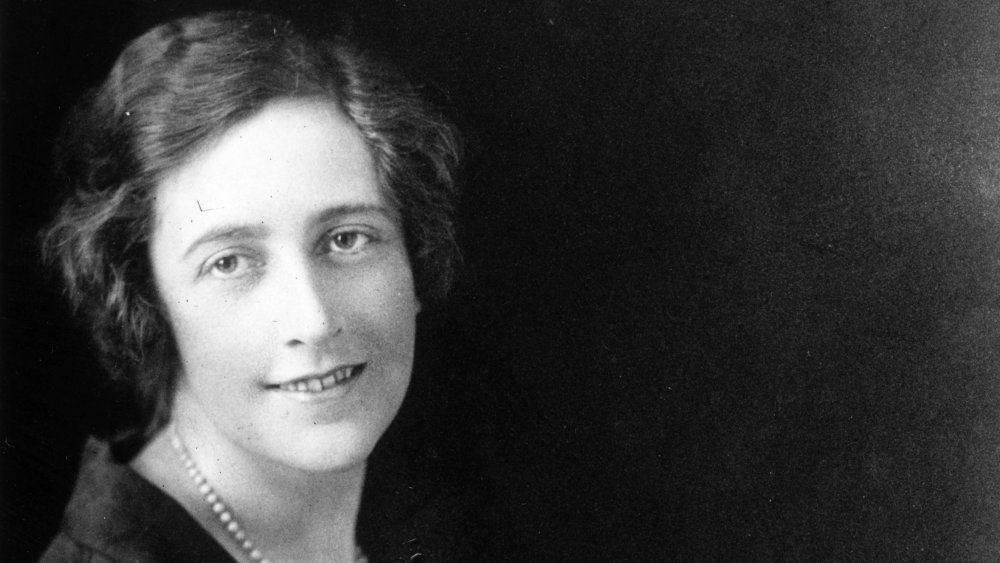 Central Press/Getty Images
She gave us fictional detectives like Hercule Poirot and Miss Jane Marple, wrote 66 novels and 14 collections of short stories centered on mysteries, and the longest-running (so far) play in theatrical history, The Mouse Trap — also a mystery. But surely the quiet little Englishwoman known to the world as Agatha Christie — surely life didn't imitate art?
And yet it did. Historic UK tells us that Agatha Miller was 22 when she met her soon-to-be husband, Archie Christie, an aviator who was soon posted to France for service in World War I. When he came home on leave they married. Archie beat the odds and survived the war. The couple had a daughter, Rosalind; Archie worked for the Air Ministry, and Agatha, encouraged by her sister, began to publish novels, starting with The Mysterious Affair at Styles in 1919. The couple also began to draw apart; some say it was over money — Agatha was reportedly controlling about finances, and Archie rebelled, finally having an affair with, yes, his secretary, Nancy Neale.
Agatha discovered the affair around the time her mother died. Adding to that heartache, Archie asked for a divorce and took off for the weekend with a group of friends, including Neale. Agatha entrusted Rosalind to the care of a maid, packed her roadster, and took off by herself. The car was found, abandoned, the headlights still on and Agatha's suitcase and coat inside. What was missing was Agatha.
Did Arthur Conan Doyle help? Not so much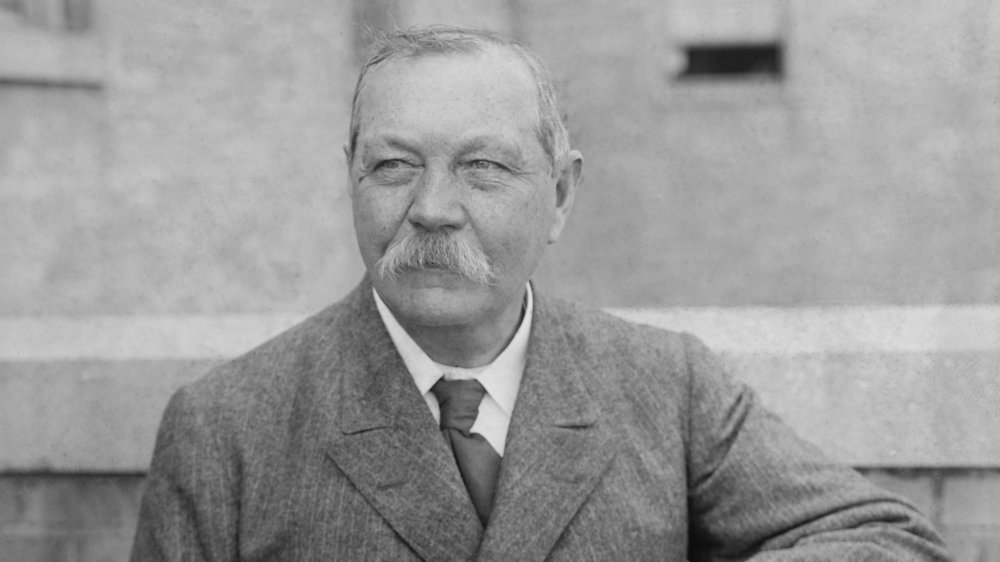 Shutterstock
Archie and Nancy were suspects in the disappearance, of course. It seemed as though everyone wanted to play amateur detective, including Arthur Conan Doyle, creator of Sherlock Holmes and by this time a devout spiritualist, who, bless his heart, enlisted the services of a clairvoyant. It didn't help. What did help was a waiter at a hotel in Yorkshire who reported a woman who answered to Agatha's description, only claiming to be South African and calling herself Theresa (wait for it) Neale. Archie and the police went to check it out; Agatha claimed she didn't recognize her husband. Archie decided she was suffering from concussion and amnesia, which was substantiated by medical examination. Did she wander off, addled, after a car accident? Did she have some sort of psychotic break, as explained in Forbes? Was it just a publicity stunt with the added benefit of a poke in the eye to her cheating husband? According to The New York Times, Agatha refused to talk about it, ever, for the rest of her life.
Whatever the motivation, sales of her books jumped; fifteen months later, she divorced Colonel Archie; two years after the divorce, she remarried, as did Archie to, yes, Nancy Neale. The missing 11 days have never been explained. Poirot and Marple are fictional characters. Too bad; we could use them on this one.