What Doc Antle From Tiger King Is Doing Now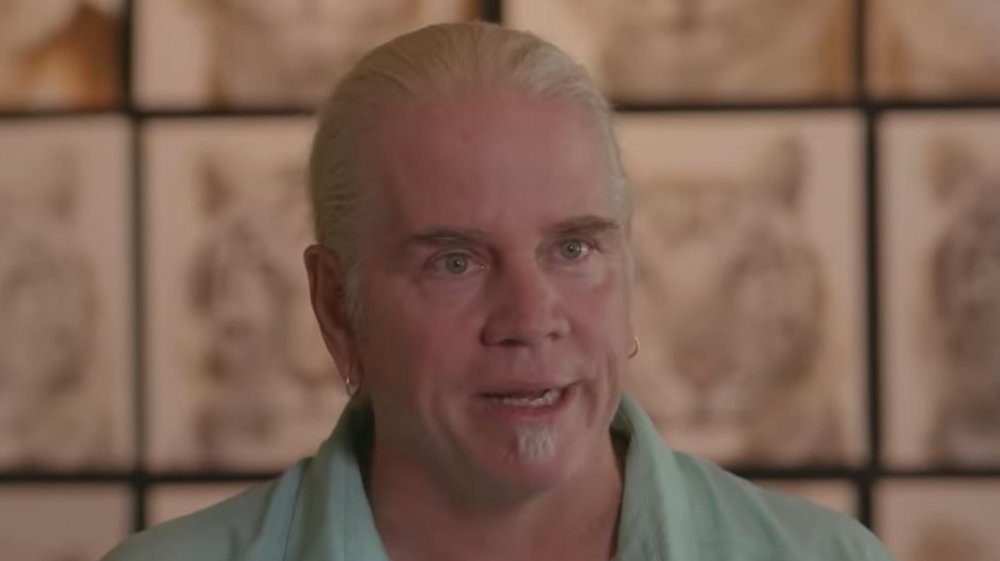 Netflix
Fans of the Netflix hit true-crime documentary series Tiger King may very well remember Bhagavan "Doc" Antle, the refined, theatrical South Carolina animal park owner. He is the kind of cool and collected character that the docuseries' main subject, Joe Exotic, aspired to be, and though Mr. Exotic was clearly the more outlandish personality, the Hollywood-connected Antle has clearly led quite an extraordinary life himself. Apart from the fact that he operates an actual animal park where he plays with big cats and rides elephants, Amy Kaufman of the Los Angeles Times notes that many of his Myrtle Beach Safari workers are young, beautiful ladies — and things aren't always platonic between him and them. 
Exotic himself is reportedly "over the moon" because of the publicity the series has given him, and well, everyone who's seen the show know what the man is up to these days. But what about Antle? What does he think about this sudden influx of attention, and how is he going about his life? Let's see what Doc Antle is doing these days. 
The doc is still open for business
Bhagavan "Doc" Antle is still operating his Myrtle Beach Safari, and as Minovynne Burke of NBC News told us on April 1, 2020, the man is decidedly not happy with Tiger King. He says that he worked with directors Rebecca Chaiklin and Eric Goode for two and a half years, operating under the impression that the show was going to be about his work with endangered species and wildlife conservation. (Chaiklin, in turn, has stated that they were "completely forthright" with everyone.) According to Antle, "This is a salacious, outrageous ride through a television show produced to create drama, to just tie you in to some crazy train wreck of a story between the feud of Carole Baskin and Joe Exotic."
Of course, the good Doc has other things to worry about, as well. As WMBF News reported on December 11, 2019, his Myrtle Beach Safari has recently been involved in a multi-state investigation that revolves around the history and background of three lion cubs Antle has owned since the summer of 2019. Antle says that the case is actually about a shady Virginia zoo called Wild Wilson's Animal Park, and the authorities have just asked Myrtle Beach to provide some information. Meanwhile, PETA is also over the moon about the situation, and has released a statement that said it's "long past time that authorities paid him and his shady business a visit."