How Much Prison Time Did Johnny Cash Actually Serve?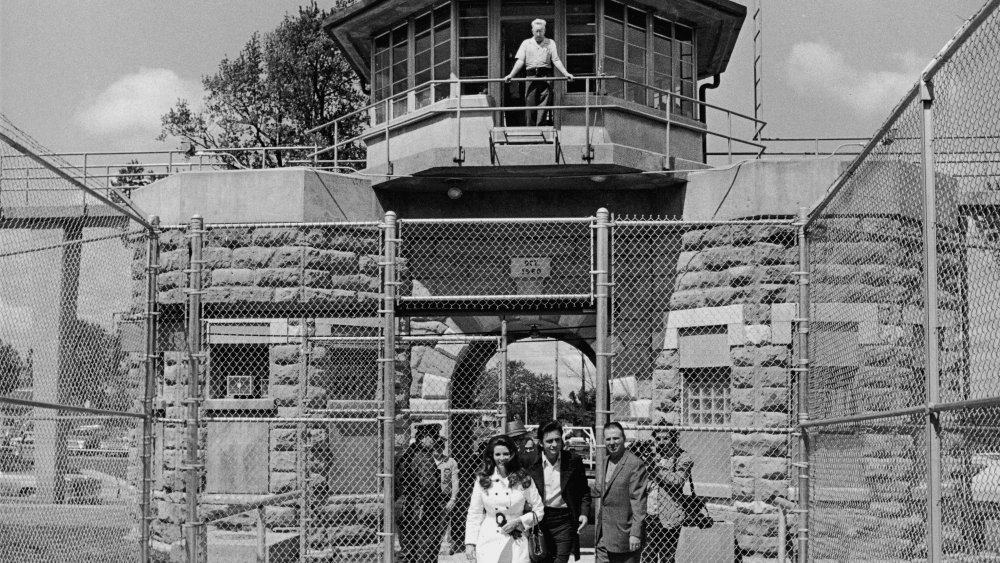 Hulton Archive/Getty Images
He was named Johnny Cash (except when he wasn't). He always wore black (except when he didn't). Complicated? Of course he was. Everyone is.
For instance, it's worth examining his famous song "Folsom Prison Blues," and what inspired it. Part of the Cash mystique was his reported affinity for the incarcerated. He certainly walked the walk, doing concerts in prisons throughout his career, both around the country and even in Sweden, according to the Arkansas Democrat-Gazette. He did these shows for free, too, although the recordings of them sold very well. His appearance at San Quentin Prison in California is generally credited with inspiring an inmate named Merle Haggard to turn his life around and head into a music career of his own. One of Cash's signature songs, "Man in Black," includes the lyrics, "I wear it for the prisoner who has long paid for his crime / But is there because he's a victim of the times." 
Surely, all of that compassion, and the song "Folsom City Blues" itself, must be deeply rooted in Johnny Cash's personal experience of prison. Hard time for hard crime. Right?
Stone walls do not a prison make, nor iron bars a cage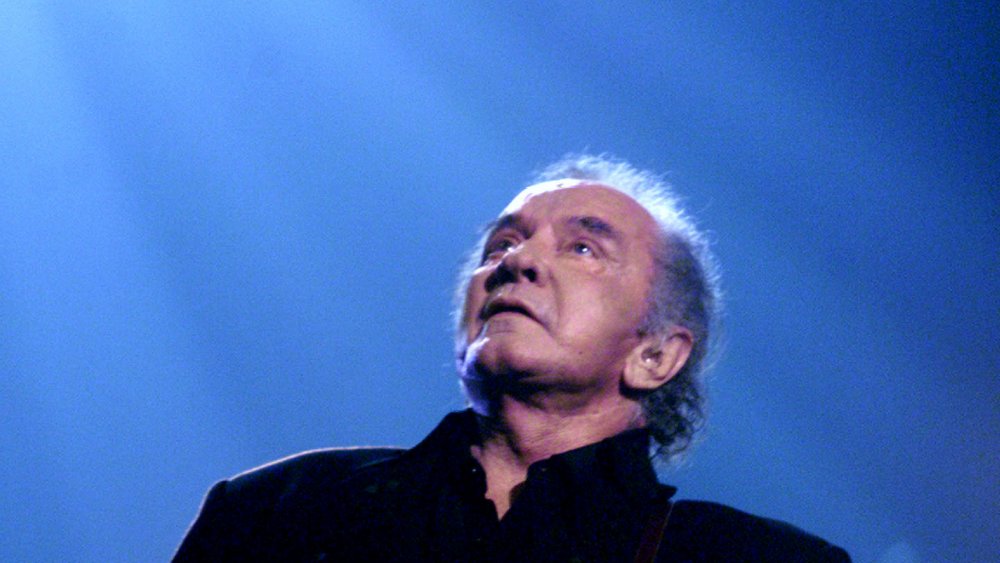 Scott Gries/Getty Images
Well, not really.
As Biography tells us, Johnny Cash struggled with substance abuse of various flavors, a fact he was pretty candid about. He was arrested at least seven times, according to the Arkansas Democrat-Gazette. Sometimes these arrests were for misdemeanors, like being drunk and picking flowers out of a stranger's garden in the wee hours of the morning, but he was also arrested for starting a forest fire in California, and for smuggling amphetamines into the United States from Mexico. Cash was quoted as saying, "I took all the drugs there are to take, and I drank." It wasn't until his second marriage, to June Carter, that he began to pull himself out of his tailspin. He relapsed, but credited his wife and his religious faith with helping him recover. 
As for prison, though? He managed to avoid it. His misdemeanor arrests got him overnight stays in jail, but not prison itself, his 1968 album Johnny Cash at Folsom Prison notwithstanding. A visit is not a stay.