Here's How Much The Doobie Brothers Are Really Worth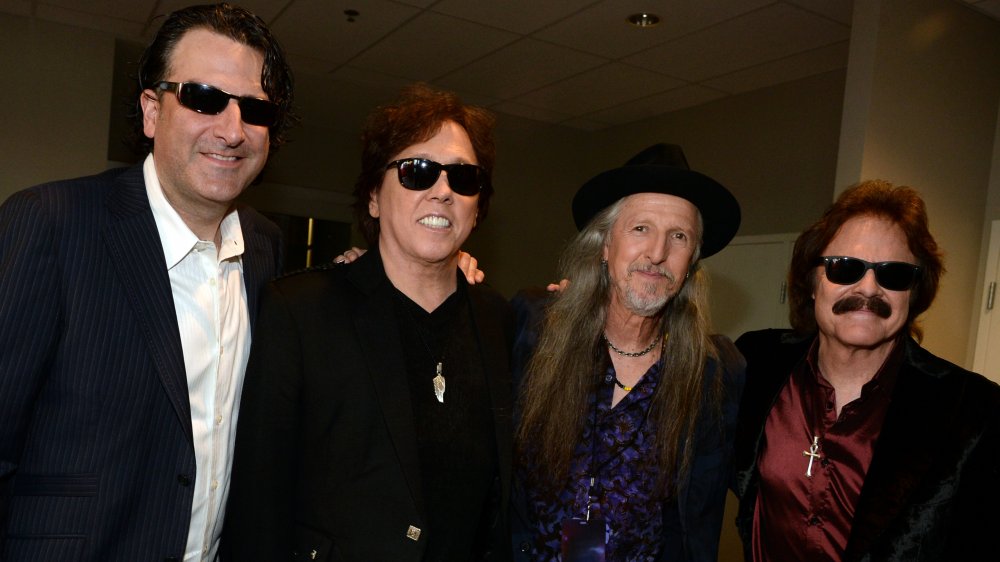 Rick Diamond/Getty Images
The Doobie Brothers have gone through a lot of members over the years, and tragically, none of then have actually been called Doobie. (As Stephen Thomas Erlewine of Allmusic notes, their name is actually a pot reference.) Some of them have quit the band, others have died, and yet, the Doobie machine rocks on after nearly five decades, with just a few years' break in the 1980s. Today, the band consists of Tom Johnston, Patrick Simmons, Michael McDonald, John McFee, and a bunch of touring members, and their legend lives on to the point that they were inducted in the Rock & Roll Hall of Fame in 2020. 
It's a truly glorious and long-lasting career that's made doubly more impressive by the fact that it's been in the highly volatile world of rock 'n' roll. But has it left anything in the musicians' pockets, or has the rock star life left them penniless? Let's see just how much the Doobie Brothers are really worth.
The Doobie Brothers are doing alright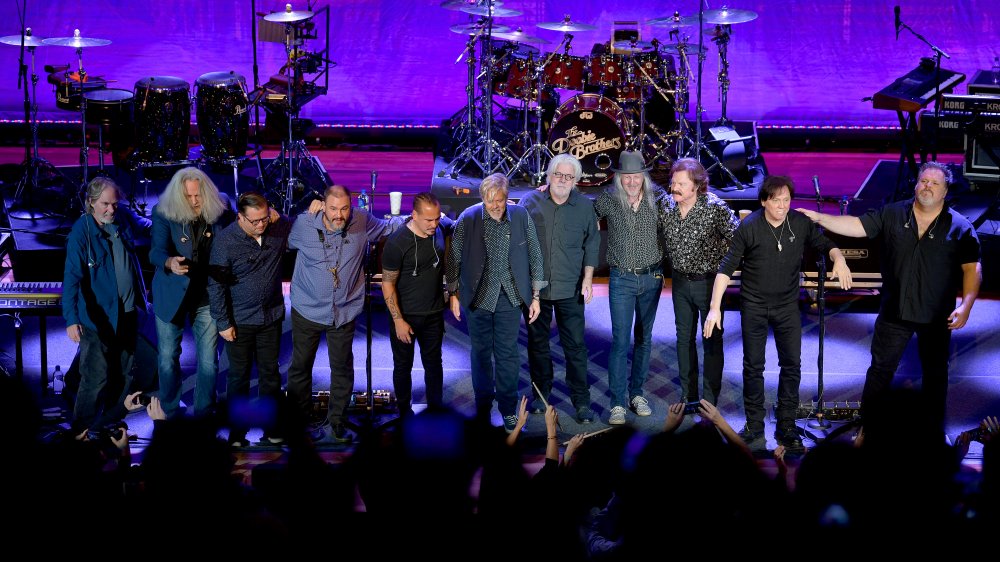 Jason Kempin/Getty Images
Older musicians have been known to fall on hard times, but in the Doobie Brothers' case, thinking that would be "What a Fool Believes." Not only has their career been a "Long Train Runnin'," it has left them with a very, very comfortable amount of wealth. According to Celebrity Net Worth, the gloriously mustached Tom Johnston weighs in at $13 million, and the same site estimates the long-haired guitarist Patrick Simmons at around $10 million and multi-instrumentalist John McFee at $6 million. 
Sure, those aren't exactly the Rolling Stones or Metallica numbers, but they're still perfectly nice figures for a lifelong career of playing rock music. However, it must be noted that there is one member of the group's current incarnation who's worth more than the other three combined, according to Celebrity Net Worth. The recently rejoined Michael McDonald is easily the wealthiest of the quartet, with the combination of his solo career, numerous collaborations and copious hits bringing his reported net worth at a very nice $40 million.