The Reason Chuck Berry Once Punched Keith Richards In The Face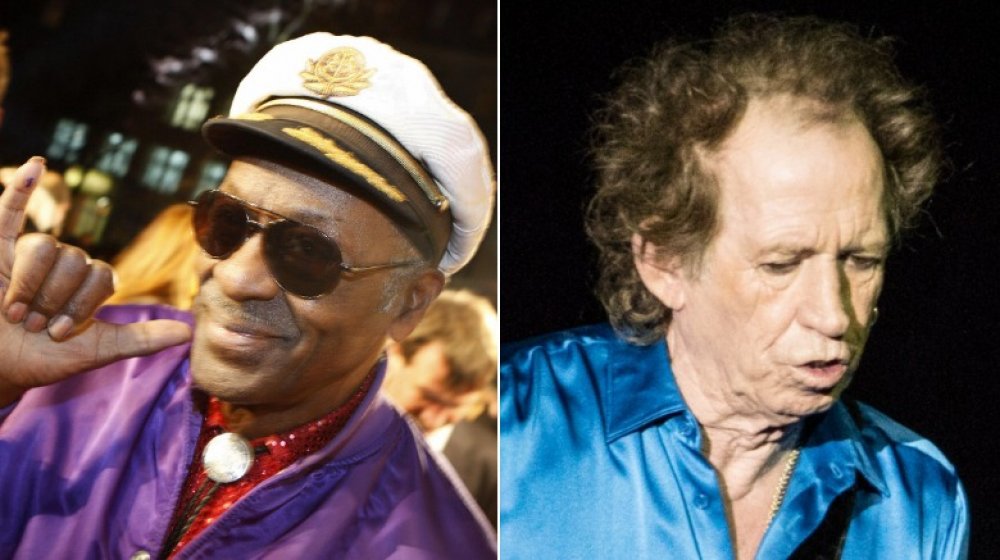 Michael Kappeler, Rich Fury/Getty Images
There are a couple of schools of thought concerning the events which led Chuck Berry to hit Keith Richards so hard that his life Jumpin' Jack Flashed before his eyes.
The first theory goes as follows: It all started innocently enough in 1955, with a time-displaced Michael J. Fox thrust into the spotlight of the Enchantment Under The Sea dance. Trying not to let his nerves get the best of him, he led the band on an up-tempo rendition of "Paint It Black." Backstage, the band's original front man nursed an injured hand and listened with amazement. Picking up the phone, he dialed with haste and resolve. "Chuck," he exclaimed, "It's Marvin! Your cousin, Marvin Berry! You know how you've been looking for someone to punch in the face? Listen to this!"
The second, as relayed by Richards, is less spectacular, but if you don't like people touching your stuff, it's a little more relatable.
At least he avoided a punch to the dingaling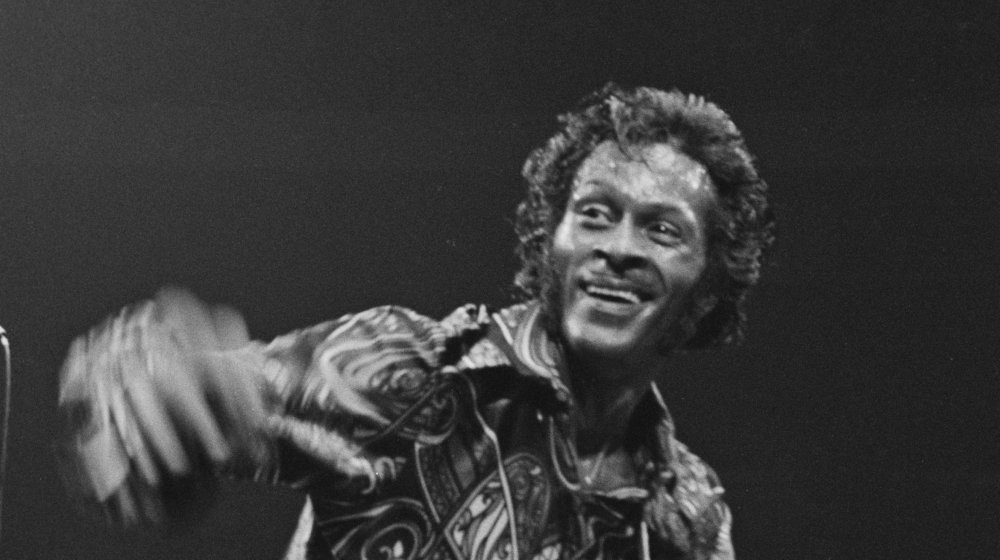 Michael Ochs Archives/Getty Images
Richards told the story during an interview with one James Thomas Fallon on a 2014 episode of Late Night. According to the Rolling Stones guitarist, he was backstage in Berry's dressing room after a show when Berry went to collect his money. Richards, a lifelong fan of the musician, saw Berry's guitar and, like an eight-year-old with a scab, couldn't resist the urge to pick it.
"Ah, come on, Keith, just a touch. Just let me give it a little E chord," Richards recalled thinking to himself. "He walked in and goes, 'Nobody touches my guitar,'" he continued, then let out an onomatopoetic punch noise.
Still, it's hard to stay mad at your heroes, and Richards seems to have taken the whole thing in stride, describing the smackdown as "one of Chuck's biggest hits." It wasn't the only blow Richards ever took from Berry, as Ultimate Classic Rock reports that he once kicked Keith off stage when he was booked as a surprise backing guitarist for a show at the Hollywood Palladium.