The Tragic Death Of Johnny Cash's Brother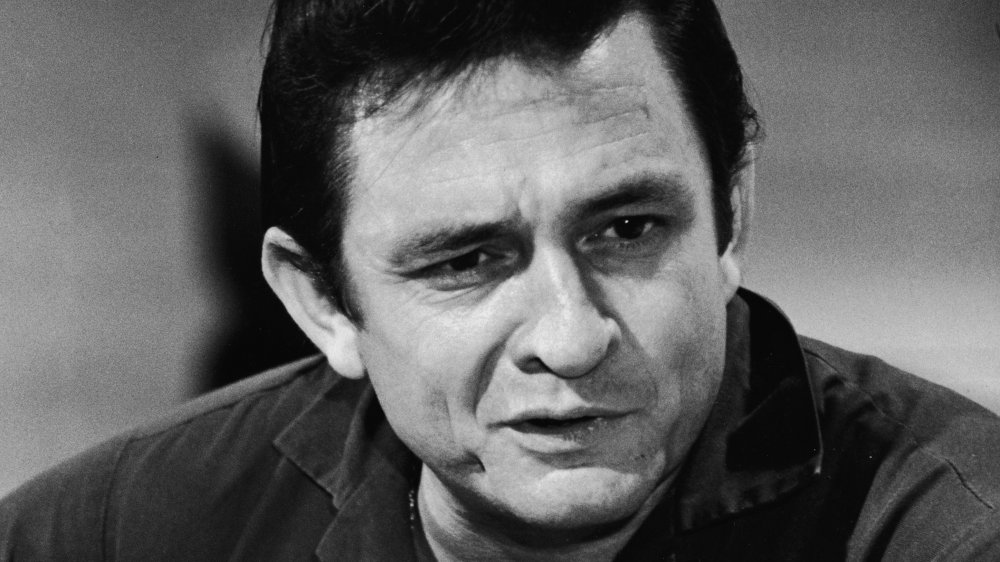 Hulton Archive/Getty Images
Johnny Cash — the Man in Black, a founding member of the outlaw country music genre, minister, movie star, songwriter, the list goes on — started out poor, born in Arkansas as the fourth of seven children (four boys, three girls). As Biography tells us, he didn't start out as Johnny; his given name was just the initials J.R., a not uncommon practice in that part of the country. That's how his high school diploma is made out. Johnny would come when he enlisted in the Air Force; the recruiter wouldn't accept initials as a first name, so J.R. became John and, eventually, Johnny. The Cash part was what Sam Phillips, head of Sun Records, thought was a handy fiction. But no.
He had two older brothers and an older sister, followed by two sisters and a brother. The youngest brother, Tommy, at this writing is still alive — he had a decent career in country music himself before going into the real estate business, as related by Wide Open Country. Older brother Roy died in 1993 and is buried in Bassett, Arkansas. It was the death of older brother Jack that is said to have cast a somber pall over Johnny's life and work.
The death of Jack brought out J.R.'s serious side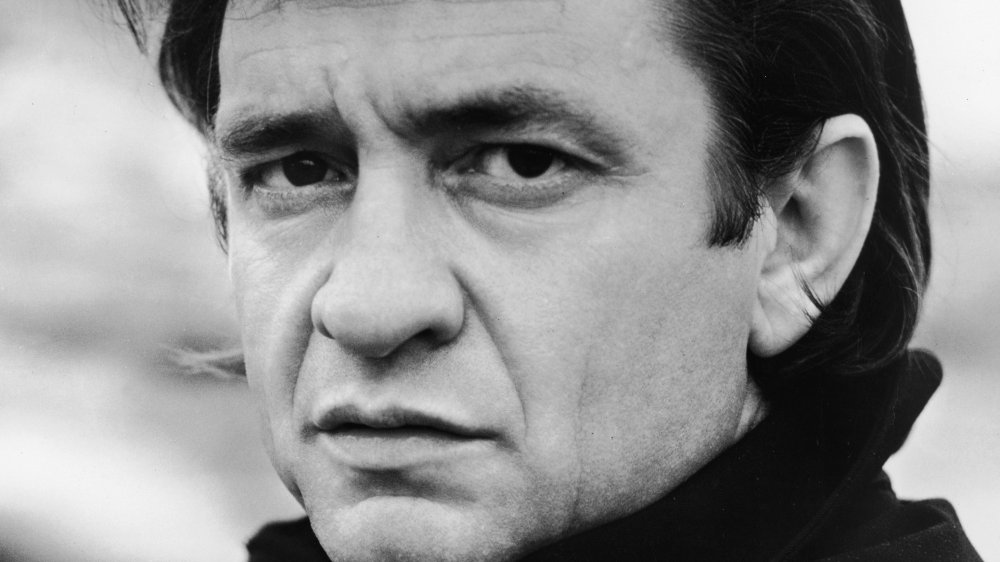 Abc Television/Getty Images
Times were hard for the entire country — J.R. was born in 1932, the depths of the Great Depression. As the children grew older they worked in the fields alongside their parents and took other odd jobs to bring in much-needed money. As an older brother, Jack was a combination of J.R.'s mentor, protector, and hero, and by all accounts had a deeply spiritual side, leading some folks to think he might become a minister.
Two years older than J.R., Jack had a job at the local high school. He was cutting pieces of oak into fence posts when he somehow was pulled into the table saw, nearly cut in two. He crawled across the dirty floor, trying to reach help, which exacerbated his injuries. Jack lingered for a week before succumbing to his injury, and as he lay dying spoke of seeing angels. The day of the funeral, J.R. went early to the gravesite in Kingsland, Arkansas, and helped workers there dig the grave. Many people agree that Cash a once gregarious, cheerful, funny boy, became introspective and quiet. He remained devoted to the memory of Jack, often asking himself in times of difficult decisions, "What would Jack do?"