Here's How Much Billy Idol Is Really Worth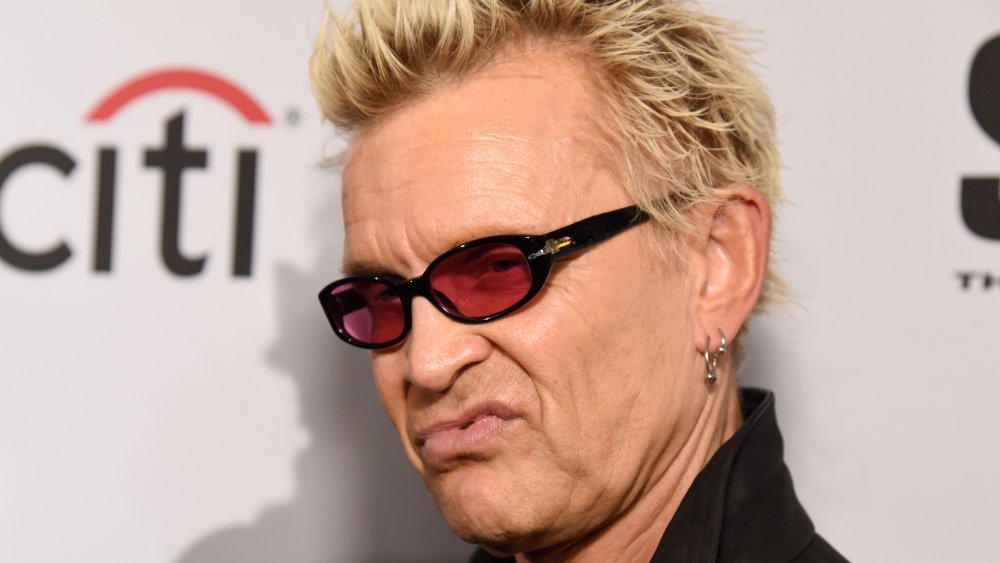 Michael Kovac/Getty Images
You know the blonde, spiky hair, you know the sneer. It's Billy Idol, and though the 1980s are long over, he's still around. Most recently, he was lifting that left corner of his upper lip to the tune of a residency at Las Vegas' Palms Casino. That's such a miraculous feat that we'd suggest changing his name to Billy Talent, but it turns out there's already a band with that name. 
Idol found his original fame with a punk band called Generation X, and later used the combination of his unashamed punk rock image and unabashedly pop-rock songs to a great effect. Songs like "White Wedding" and "Rebel Yell" may have prompted Sex Pistols singer Johnny Rotten to call him "the Perry Como of punk," but people certainly bought what the blonde singer was selling. Even today, the singer has plenty of name recognition, though his career hasn't reached its 1980s heights in a good few decades. Are Idol's name and hits of yesteryear his sole calling cards these days, or has his life left him with a hefty pile of money as well? Let's see how much Billy Idol is really worth. 
With a Rebel Yell, he earns more, more, more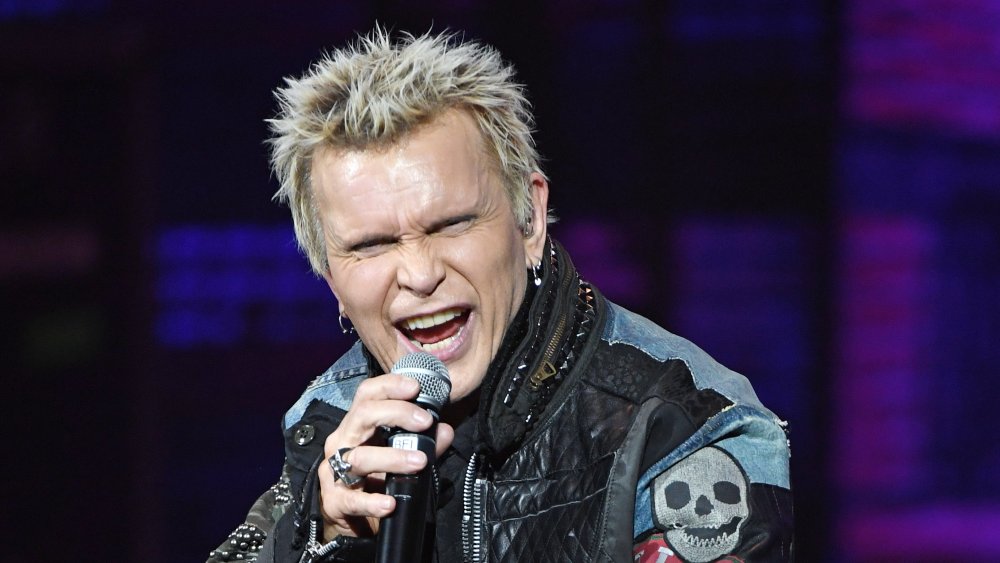 Ethan Miller/Getty Images
Being a musician was evidently rather lucrative in the 1980s. Though one might think that Billy Idol's net worth is somewhere in the region of mere mortals, wealth estimation site Celebrity Net Worth tells us that the singer's earthly possessions are actually estimated to be somewhere in the $50 million region. Idol was, after all, present in one of the rock star-iest periods in the history of rock stardom: The emergence of MTV. 
Idol's string of hits, including the aforementioned "White Wedding" and "Rebel Yell," as well as "Dancing With Myself," "Eyes Without A Face," and "Flesh for Fantasy," presumably played no small part in his revenue stream. In fact, as Idol's AllMusic profile notes, he and Duran Duran were among the first pop/rock artists to ride the rocket to instant superstardom, courtesy of the soaring popularity of MTV. With such a prominent place in pop culture history, even his later, rough-and-tumble life and issues with substance abuse haven't been able to derail his legacy — nor, evidently, take much of a dent on his bank account.