The Untold Truth Of Bill Withers' Most Popular Songs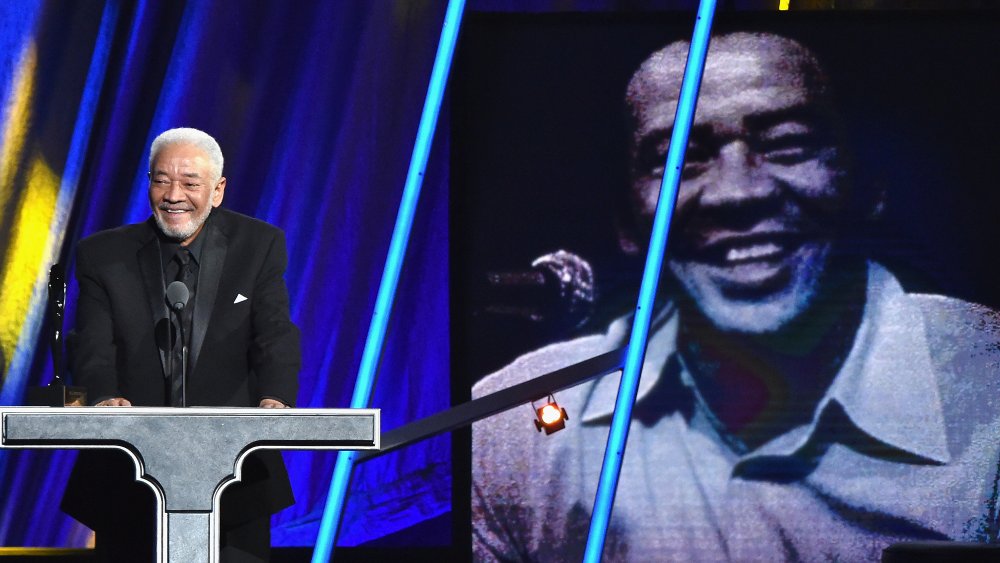 Mike Coppola/Getty Images
Bill Withers, the soulful singer-songwriter who gave us such classic tunes as "Lean on Me" and "Ain't No Sunshine," died March 30, 2020, at the age of 81. He had been suffering from heart problems, said his son, quoted in the obituary in The New York Times.
His father had been a coal miner, and Withers had no desire to follow in his father's footsteps. He enlisted in the Navy and became an aircraft mechanic. After nine years' service he found work at an airplane parts factory in California. After seeing Lou Rawls perform, Withers was inspired to buy a guitar and teach himself to play and write songs. He was laid off at the factory around the time he recorded his first album, Just As I Am, and the day he was invited back to work he got another letter, inviting him to appear on The Tonight Show. He was 32. The hit from that album, "Ain't No Sunshine," was actually the B-side of another single, "Harlem," "until the DJs turned it over," Withers told The Cleveland Plain Dealer in 2015. The inspiration had come from a movie, and from life. He was watching The Days of Wine and Roses and the phrase came to him as he looked out the window. "Probably some girl had left me, but ego preservation has taught me to avoid inconvenient truths," he said.
"His songs made every word count"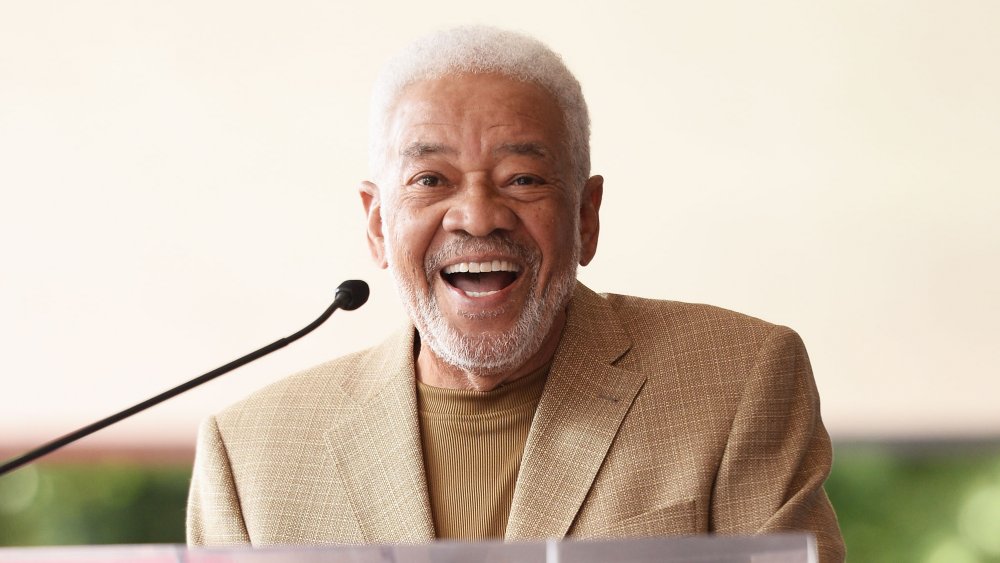 Matt Winkelmeyer/Getty Images
"Lean on Me," another Withers standard, grew from a moment at his piano. He was working on his second album, running his fingers up and down the keyboard. He told the Songfacts website, "In the course of doing the music, that phrase crossed my mind, so then you go back and say, 'OK, I like the way that phrase, Lean On Me, sounds with this song.' So you go back and say, 'How do I arrive at this as a conclusion to a statement? What would I say that would cause me to say Lean On Me?' At that point, it's between you and your actual feelings, you and your morals and what you're really like. You probably do more thinking about it after it's done."
"I'm a stickler for saying something the simplest possible way with some elements of poetry," he told Songfacts. "If something's too complicated, you're not going to walk around humming it to yourself because it's too hard to remember. The key is to make somebody not only remember it, but recall it over and over and over again."
Leo Sacks supervised the re-release of Withers's catalog for Sony Legacy Recordings. He told the Times that Withers "let the songs speak for themselves. He sang so conversationally and universally, like he was sitting next to you. His songs made every word count."
Withers was nominated for Grammy awards six times, winning three, and was inducted into the Rock and Roll Hall of Fame in 2015.