The Surprising Amount Of Debt Judy Garland Had When She Died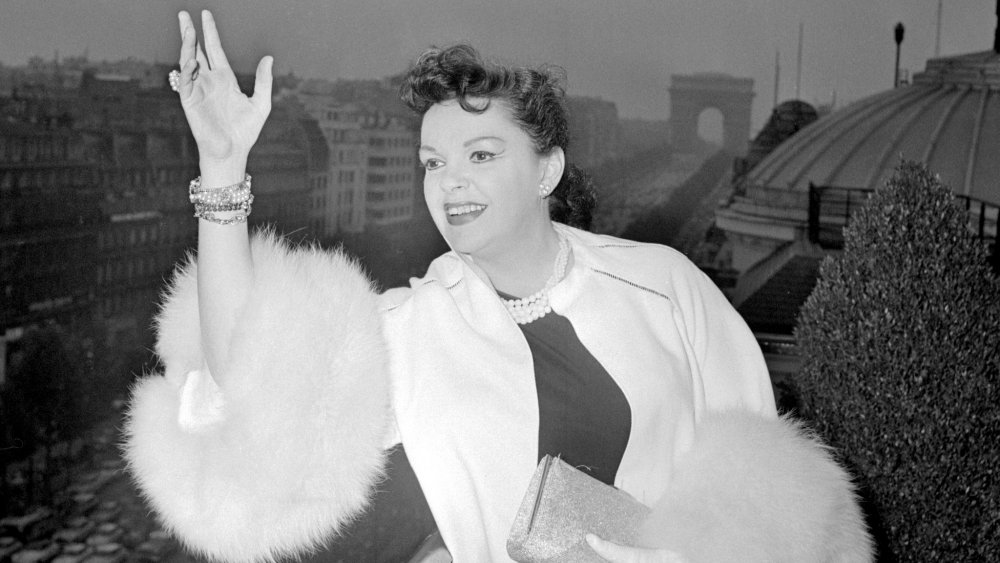 Staff/Getty Images
A tiny human being with an enormous voice, one of those people who oozed movie magic — when she was on the screen, you didn't want to look at anybody else. Judy Garland, born Frances Gumm on June 10, 1922, grew to 4'11" but never really grew up. Blame can be cast everywhere in her life, beginning with a mother who had minor show business success of her own, pushing Frances and her sisters into performing songs and dance in the hopes of making it big, somehow, somewhere.
Plenty of people blame MGM, the massive movie studio that put her under contract when she was 13, for addicting her to pills, but according to Gerald Clarke's Garland biography Get Happy, that actually started with Mom, who wanted to make sure her exhausted daughters were peppy for auditions and performances. The studio didn't help — according to Biography, pills kept performers young and old awake, energetic, and thin, though Judy never felt thin enough, perhaps because Louis Mayer, whom she came to think of as a father figure, referred to her as "my little hunchback." Regardless of the circumstances, she had a long run at Metro, with a series of frothy musicals with another child prodigy, Andy Rooney.
Despite fame and opportunity, there was never enough money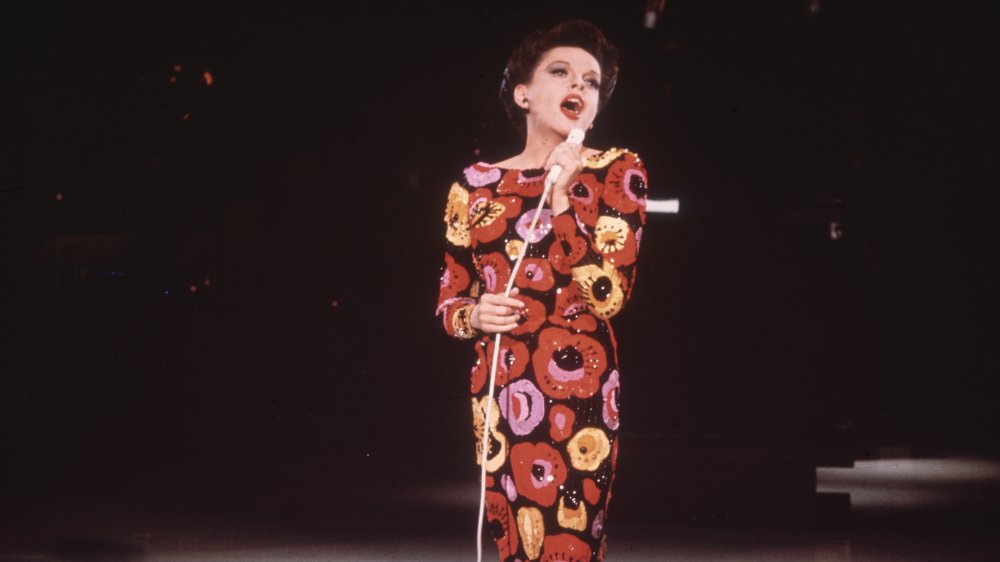 Hulton Archive/Getty Images
Perhaps most notable is The Wizard of Oz, with her soul-searing performance of "Somewhere Over the Rainbow." The song would be her signature piece for the rest of her life, as well as earning her an Academy Award as Best Juvenile Performer. According to the LA Times, Garland was paid less than any of her three main co-stars at $500 a week. At least she outpaced the dog playing Toto, who got $125/week, so there's that.
Garland moved on from movies to record albums and perform concerts around the world. She took a couple of stabs at television, performing in variety series. But the money ran away. Part of it was bad deals that left her overworked and underpaid. Part of it was pure theft by management and husbands. Part of it was her own inability to take control of her finances. Throw in drug addiction and, increasingly, an inability to deliver a performance people would pay to see, and the result is an enormously talented and tortured woman down on her luck, her home repossessed, and in debt to management companies as well as the Internal Revenue Service; according to Fox News, Garland owed about $4 million (over $25 million in 2020 dollars) when she made one last trip over the rainbow. She died in 1969 of barbiturate poisoning. She was just 47 years old.