The Truth About Frida Kahlo's Husband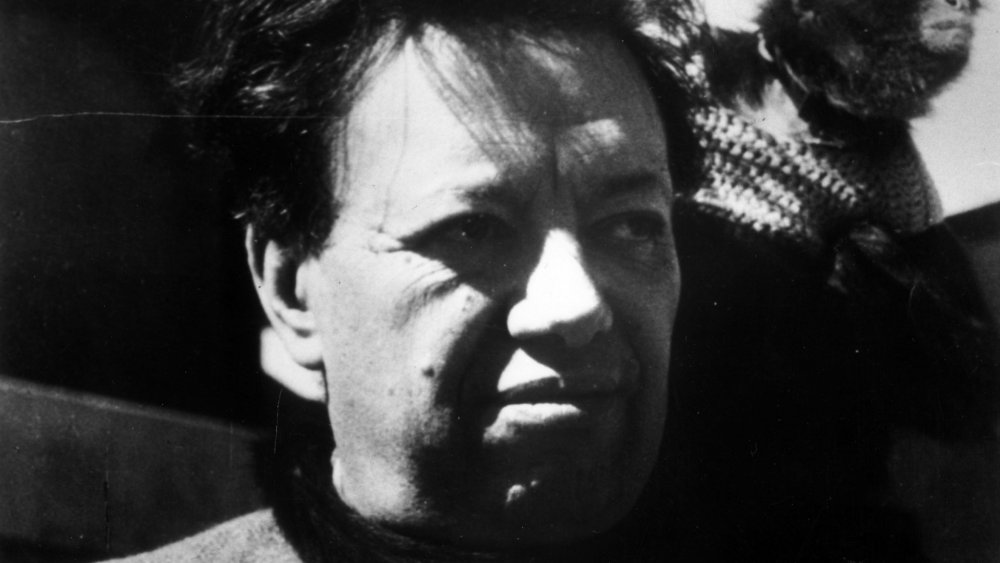 Three Lions/Getty Images
Everybody has known that one couple, maybe from high school: They're together, they broke up, they made up, they broke up ... Maybe we kind of expect it with, well, art people. Like Frida Kahlo and Diego Rivera. As Biography tells us, Kahlo was 22 when she married Rivera, who was 42. He was an established artist and muralist with an international following; she was a student. He was her first husband; she was his fourth wife. And theirs was, charitably, a stormy relationship, with mutual infidelities and his own violent temper leading to divorce after 10 years of marriage, but also leading to re-marriage a year later. And they stayed married until Kahlo's death, for a total of nearly 25 years. Off and on.
Romantic entanglements aside, Rivera, overshadowed today by his wife's magnificent accomplishments as an artist, was widely regarded during his life as a groundbreaking muralist, with work across Mexico and the United States.
He married Frida Kahlo ... twice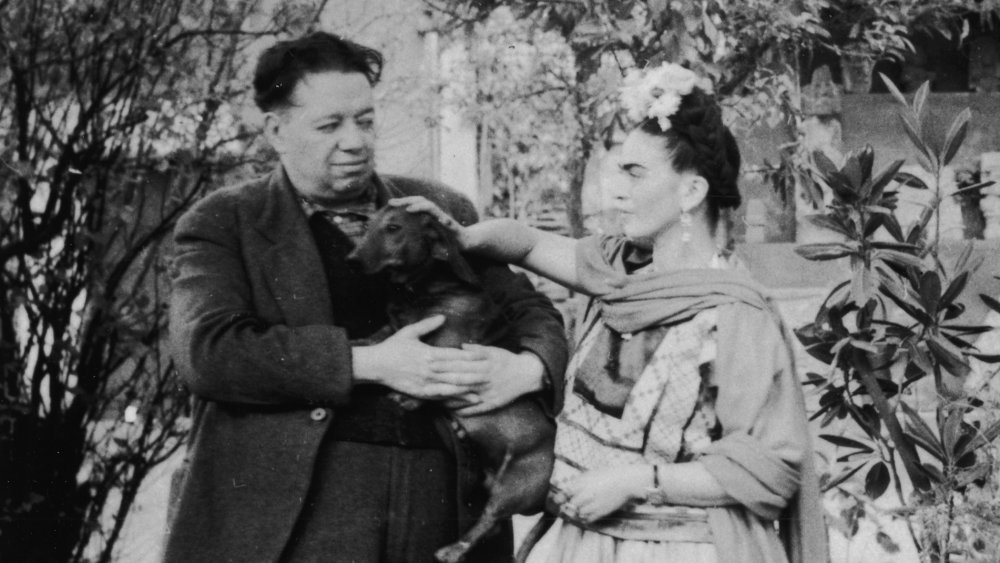 Hulton Archive/Getty Images
He was born in Mexico in 1886. He started early; the story is told that he was three years old and drawing on the walls of his home, but instead of punishing him, his parents installed chalkboards and canvas to encourage him. He went on to study in Europe, where he befriended Pablo Picasso — he once said, "I've never believed in God, but I believe in Picasso" — and studied works by Paul Gaugin and Henri Matisse. The political turmoil of the early 20th Century, especially the Mexican and Russian Revolutions, drove him to create art that reflected the challenges, struggles, and triumphs of everyday life, for everyday people. After starting as a cubist, he became a muralist, with works funded by the Mexican government on public buildings, celebrating the culture and history of Mexico; New York City's Museum of Modern Art calls him "one of the best-known proponents of Mexican muralism." He and Kahlo shared a passionate interest in Communism, and one of his commissions, for the Rockefeller family in New York City, was destroyed by the patrons because he included a portrait of Vladimir Lenin.
Though he was also a sculptor, when mural commissions dried up for a time in the 1930s he returned to other forms of painting. He created a new series of murals in Mexico from 1945-51. By the mid-1950s he was suffering from cancer. Married for the fifth time, to his art dealer, Emma Hurtado, he died of heart failure in 1957.