The Real Reason Scott Weiland Left Stone Temple Pilots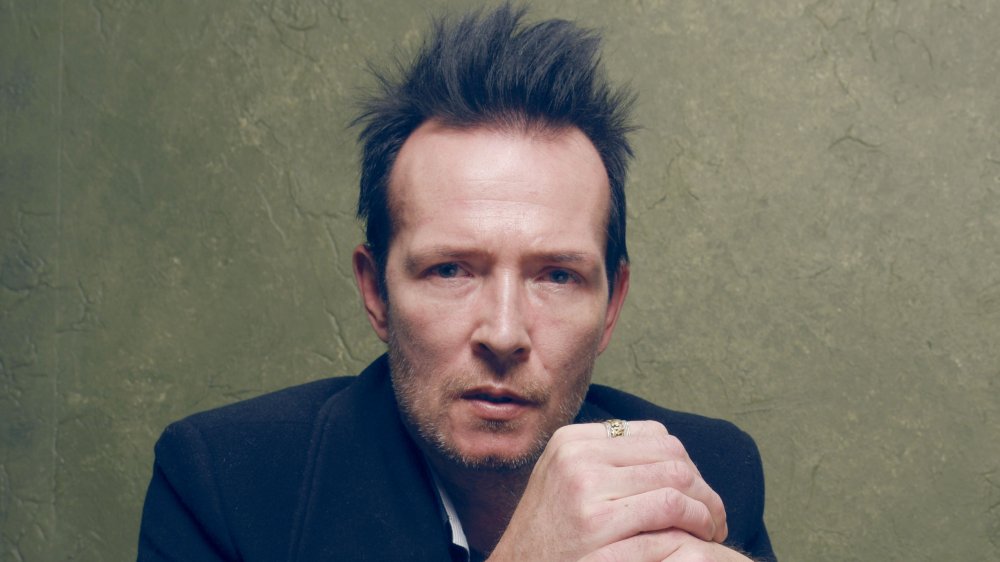 Larry Busacca/Getty Images
Alt-rockers Stone Temple Pilots may technically be a post-grunge band, but as their Guitar World biography tells us, their sound is actually pretty close to the more psychedelic musings of The Doors and Led Zeppelin. Songs like "Creep," "Interstate Love Song," "Plush," and "Big Empty" made their name, but even though they were more than able to produce radio-friendly rock tunes, their overall career saw them move further and further toward psychedelia as years went by.  
Apart from their unique sound, the band's secret weapon was always their vocalist. Scott Weiland was a charismatic frontman who played a huge part in the Stone Temple Pilots' success, and also did the same for the Grammy-winning supergroup, Velvet Revolver. Yet, as Steve Baltin of Rolling Stone tells us, Weiland eventually parted ways with his most famous band. What could have prompted him to do so? What was the real reason Scott Weiland left Stone Temple Pilots? Let's find out!
Scott Weiland didn't exactly leave Stone Temple Pilots of his own accord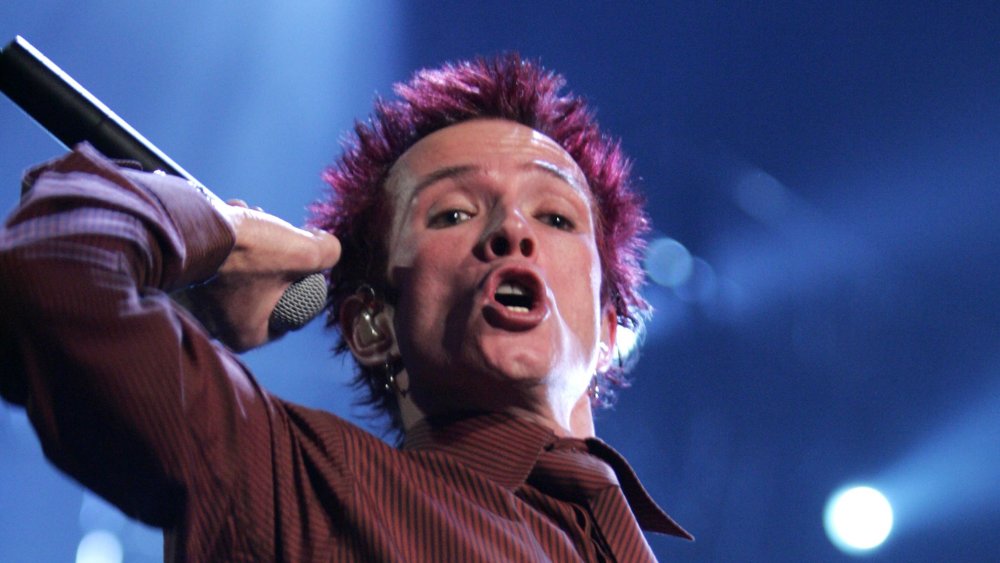 Frank Micelotta/Getty Images
Turns out, Scott Weiland didn't so much leave Stone Temple Pilots as he was asked to leave. Well, "asked" might be the wrong word, here. According to Chad Childers of Loudwire, Weiland's former Velvet Revolver bandmate Slash said in late 2012 that the singer's main motivation to bring Revolver back together was the unfortunate fact that Weiland had been "let go" from STP. Weiland, as Andy Greene of Rolling Stone notes, didn't much care for such allegations, and he insisted in late February 2013 that the Guns N' Roses guitar legend doesn't know anything about the Stone Temple Pilots. Unfortunately for Weiland, it turns out that Slash may have been more informed than he was. Just one day after his comments, Stone Temple Pilots announced that "they have officially terminated Scott Weiland." 
Weiland had a long history of addiction and legal battles (one of which he'd promptly kick off with his former bandmates), and a reputation as something of a difficult bandmate, and as NME tells us, the ensuing lawsuits revealed that the singer's persistent tardiness and issues with narcotics were indeed the reason behind his dismissal. Stone Temple Pilots continued with Linkin Park's Chester Bennington on microphone. Weiland, tragically, went on to perish at the young age of 48.