Here's How Phil Collins Became The Singer For Genesis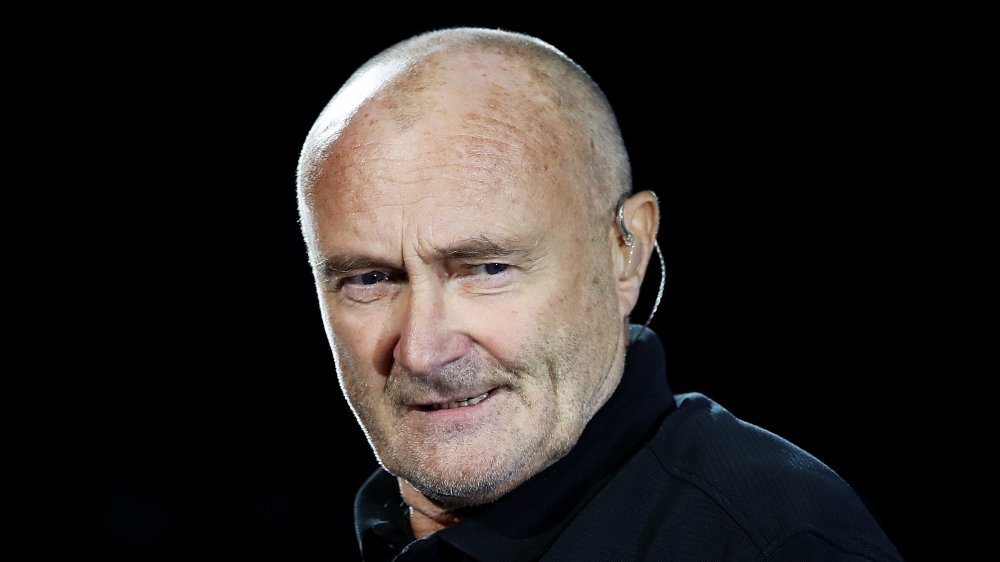 Elsa/Getty Images
Phil Collins should need no introductions, but in case you've managed to steer clear of his name, you almost certainly haven't been able to dodge his music. A world-famous singer, drummer and songwriter, he's the Sussudio and Another Day in Paradise guy. He's responsible for arguably the most famous drum fill of all time, courtesy of In the Air Tonight. He's written music for Disney, for crying out loud! Oh, and as Biography notes, he's also the singer of a little band called Genesis. 
Of course, Collins wasn't the band's original singer. The original Genesis frontman was the very charismatic, very flamboyant Peter Gabriel, and Collins only took over after Gabriel left the group in favor of a solo career in 1975. It's actually pretty weird, when you think about it. Gabriel was the cool guy who played the flute and wore outrageous costumes. Collins was the short, hairy drummer. How did Phil Collins actually end up as the singer for Genesis? Let's find out! 
Phil Collins wasn't 'In Too Deep' after all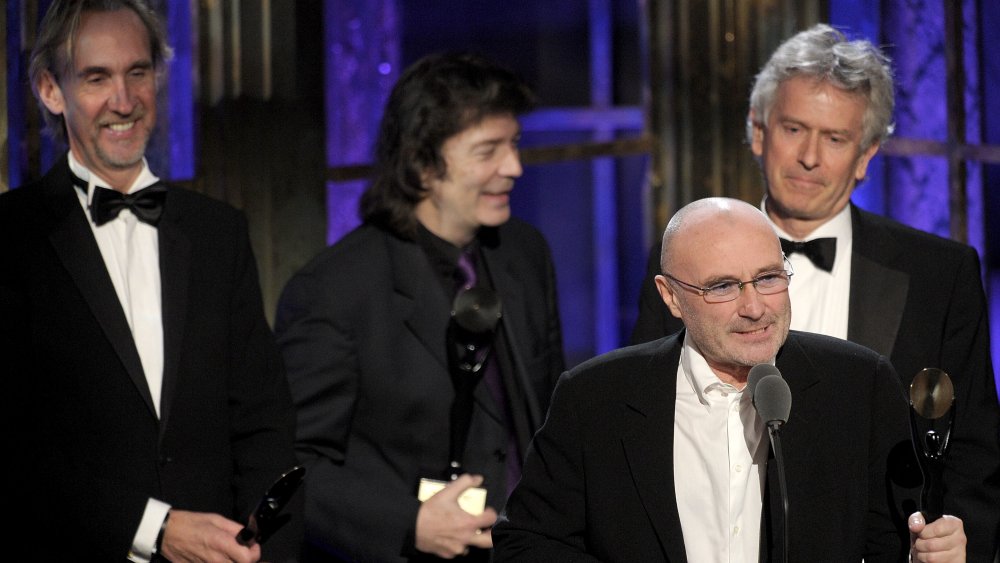 Michael Loccisano/Getty Images
Genesis were indeed "Looking for Someone" before they decided to toss the microphone to Phil Collins, but it turned out that he was the only one with that "Invisible Touch." After their machine ground to a halt after Peter Gabriel left, they attempted "Turn It on Again" by auditioning another singer. And another. And another, and another, and another. 400 or so others, in fact.
Yeah, Collins wasn't exactly the first choice for the role of the new frontman. According to Chris Roberts of Louder, losing Gabriel was a big gut punch, and Genesis spent some time exploring new options, from continuing as an instrumental group to making literal hundreds of singers audition in vain. Eventually, guitarist Steve Hackett, who knew what Collins could do, attended the drummer's wedding with Yes vocalist Jon Anderson and convinced him to give it a shot. Collins agreed to give it a shot, which presented another problem: With him singing, they'd need another drummer of his world-class caliber. After Yes and King Crimson veteran Bill Bruford agreed to sit behind the drums, the puzzle was complete, and Genesis could return to the stage. With a new vocalist who had the goodwill of the audience due to already being a band member, a bunch of new, more accessible songs, and a newfound ability to use two drummers on occasion, Genesis was able to soar to even greater heights of fame.