The Real Reason Muhammad Ali Changed His Name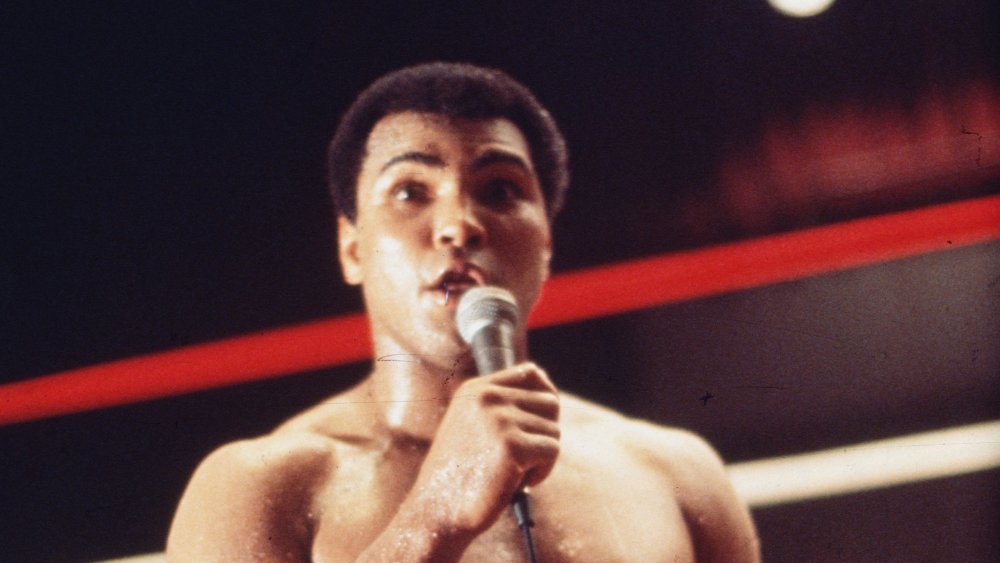 Keystone/Getty Images
In the history of people punching the snot out of each other at a professional level, one man remains the gold standard to which all others are held. Nearly forty years after his final match and four years after his death, the name Muhammad Ali is synonymous with pugilistic excellence.
What it wasn't always synonymous with was "Muhammad Ali." The acclaimed boxer started life as Cassius Clay, and had already earned an Olympic gold medal and the title of heavyweight champion under that name. Then, in 1964, Clay announced that he would no longer be referred to by his birth name, briefly going by Cassius X before making the switch to Muhammad Ali, heralding the change in a statement recorded by Elijah Muhammad.
Per Ali: "Cassius Clay is a slave name. I didn't choose it and I don't want it. I am Muhammad Ali, a free name – it means beloved of God, and I insist people use it when people speak to me."
Sculpted from clay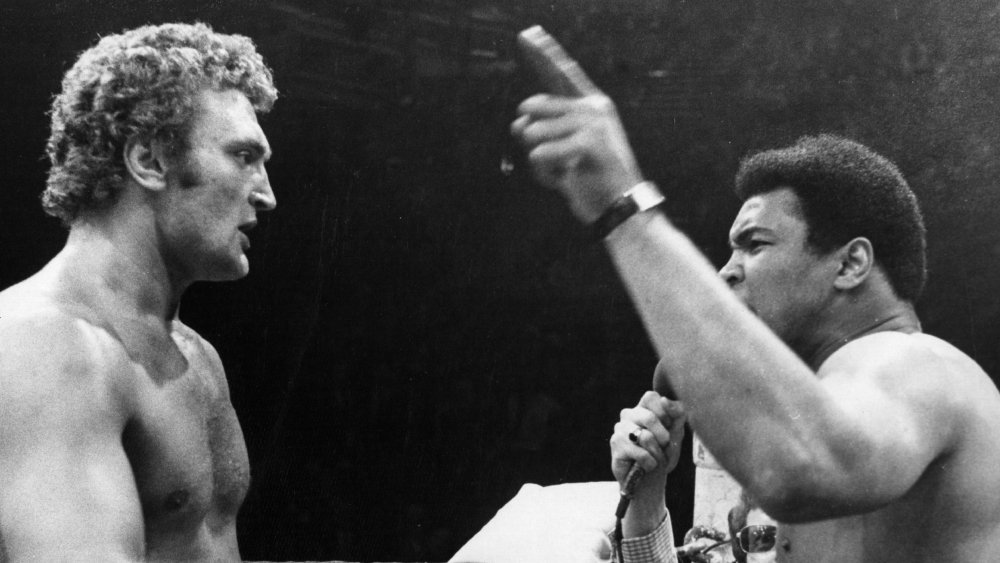 Evening Standard/Getty Images
The change came courtesy of Ali's conversion to the Nation of Islam religious movement, under the leadership of Elijah Muhammad. The group took its core beliefs from Islamic teachings, while adding some provisos, including a desire for African Americans to receive "full and complete freedom," "equal membership in society," "separate schools ... (with) all black children educated, taught and trained by their own teachers," and the belief that "intermarriage or race mixing should be prohibited," according to Elijah's 1965 treatise Message To The Blackman in America. Ali's hardline subscription to this belief system gave us prime, hard-reading quotes from the champ, like this one from a 1975 Playboy interview: "A black man should be killed if he's messing with a white woman."
It's all part of a wildly complex life that's been described as Disneyfied. Yes, Muhammad Ali made some remarkable choices. He gave up some of the best years of his career to protest the Vietnam War and served as a United States diplomat under President Jimmy Carter, per Politico. On the other hand, he also personally accepted awards from the Ku Klux Klan for his vocal support of segregation, according to the Independent.
History is hard.