The Truth About Musician Glenn Miller's Mysterious Disappearance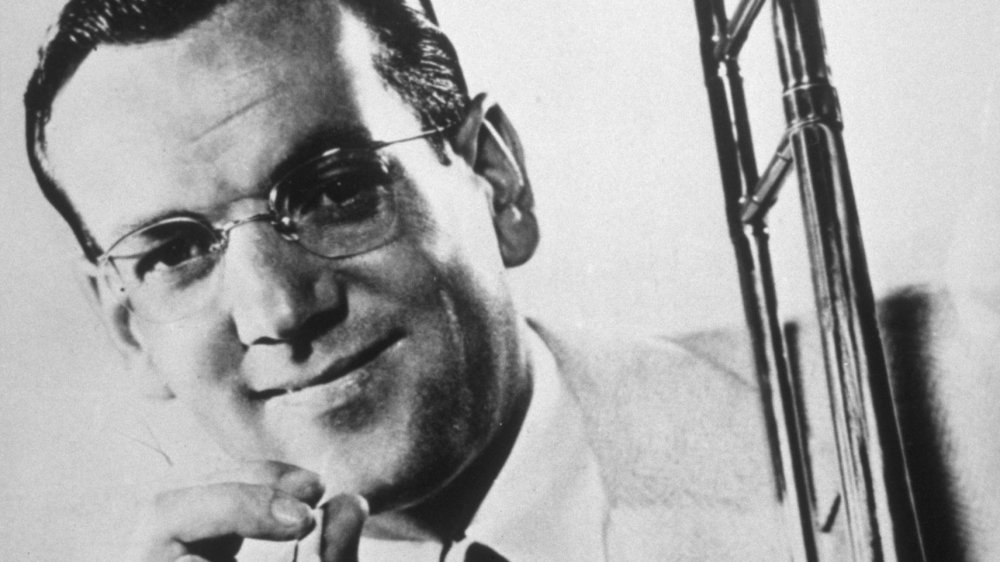 Keystone/Getty Images
He wasn't at the level of, say, Frank Sinatra or Bing Crosby. But in the 1930s and 1940s, Glenn Miller and his orchestra performed and recorded a remarkable string of hits that kept the country swinging and jitterbugging, including classics like "In the Mood," "Tuxedo Junction," and "Chattanooga Choo Choo," which in turn gave us a wonderful moment in Young Frankenstein. He really was the King of Swing (though Benny Goodman might contest that), selling 16 Number One hits and 69 Top Ten hits in four short years, 1938-42. (For comparison, Elvis had 38 Top 10 songs; the Beatles, 33.) He had some competition — Benny Goodman, Artie Shaw — but to this day, Miller's unique sound dominates many people's memories of Big Band Swing music.
Born in 1904, according to Biography, he started out playing the mandolin, but switched to trombone, purchased with money he earned milking cows as a child in Missouri. He gave college a shot but dropped out to pursue music full-time. Miller played with notable bands and worked as an arranger and composer at first, particularly with the Dorsey Brothers. After he formed his own band and experimented with the instrument configurations, he finally hit the big time with "Wishing (Will Make It So)," followed closely by an even bigger single, "Moonlight Serenade."
He gave it up to serve his country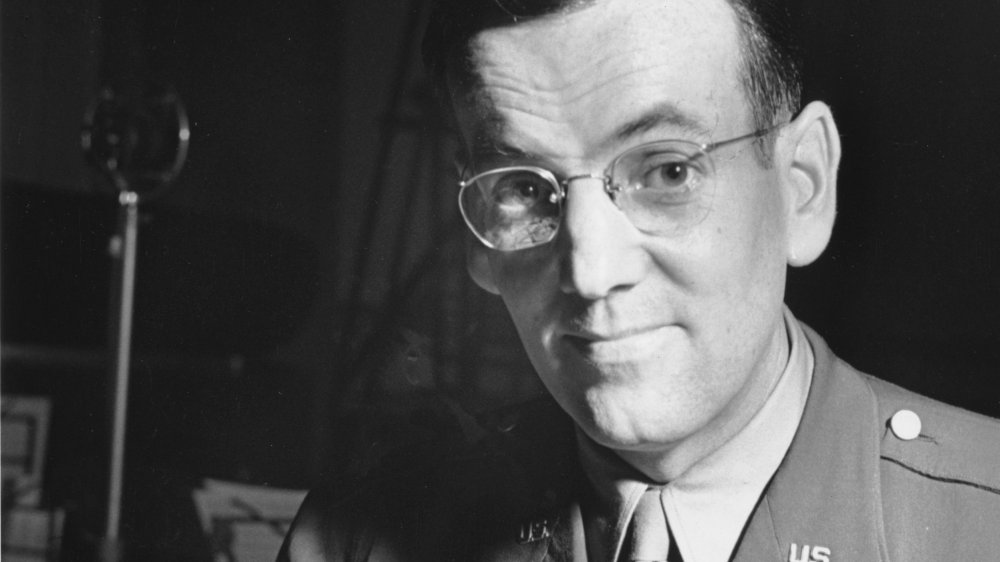 D. Hess/Getty Images
When the United States entered World War II in 1941, he abandoned his commercial career and volunteered his talents to help the cause, serving as head of the U.S. Army Air Force Band and touring extensively on morale-boosting trips for troops. In 1944 Miller and his musicians were sent to England. They were then assigned to Paris. Miller boarded a plane for the flight in bad weather across the English Channel to France on December 15, 1944. It simply disappeared. What became of that plane and its passengers has remained a mystery ever since. The best guess is that the plane's carburetor iced up in the bad weather, forcing the plane to ditch.
At least one possible answer arose in 2019, when a fisherman reported he had snagged an airplane with his nets back in 1987. According to a BBC news report, the fisherman pulled up an airplane fuselage, then let it drop. He later recognized it from a photo of the same model of plane that had been carrying Miller and two others. Exactly where the fisherman let the plane drop is nearly anyone's guess. The story has revived interest in the Miller mystery, including, per CBS, some investigative work by The International Group for History Aircraft Recovery (TIGHAR).
He left behind a wife, Helen, and two children. Miller's recordings sell in the millions to this day. Because of Glenn Miller, the world continues to be In the Mood.