The Stunning Amount Of Debt Marvin Gaye Had When He Died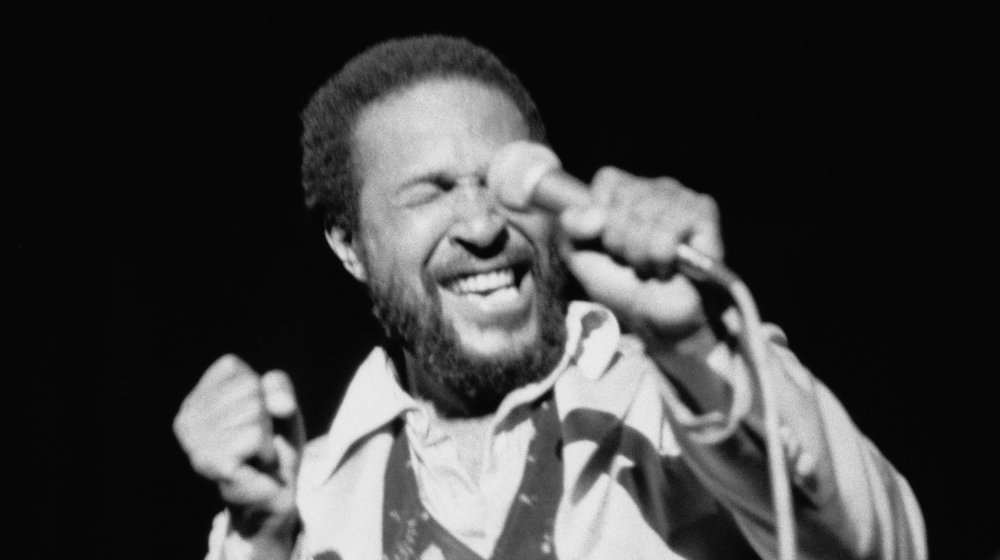 Angela Deane-drummond/Getty Images
Marvin Gaye gifted the world with so much in his short tenure on Earth. With his dulcet tones and poetic spirit, he provided us with not only Motown classics such as "I Heard It Through The Grapevine" — and, by extension, the always-relevant California Singing Raisins — but also "Let's Get It On," a song which, nearly 50 years after its release, still makes people uncomfortable when you sing it at karaoke.
Unfortunately, Gaye's life was largely troubled and complex. He lost his singing partner to brain cancer in 1970 and was divorced twice. On top of that, Gaye's father, a minister, was allegedly a highly abusive alcoholic, a lifestyle which culminated in the singer's death at his old man's hands a day before his 45th birthday.
In the days leading up to his death, Marvin Gaye was under considerable financial stress. He'd already spent a few years in Europe as a tax exile thanks to a $4.5 million back tax bill looming over his head. His passionate love affair with cocaine didn't help much, either.
Marvin Gaye had enough debt to make you just about lose your mind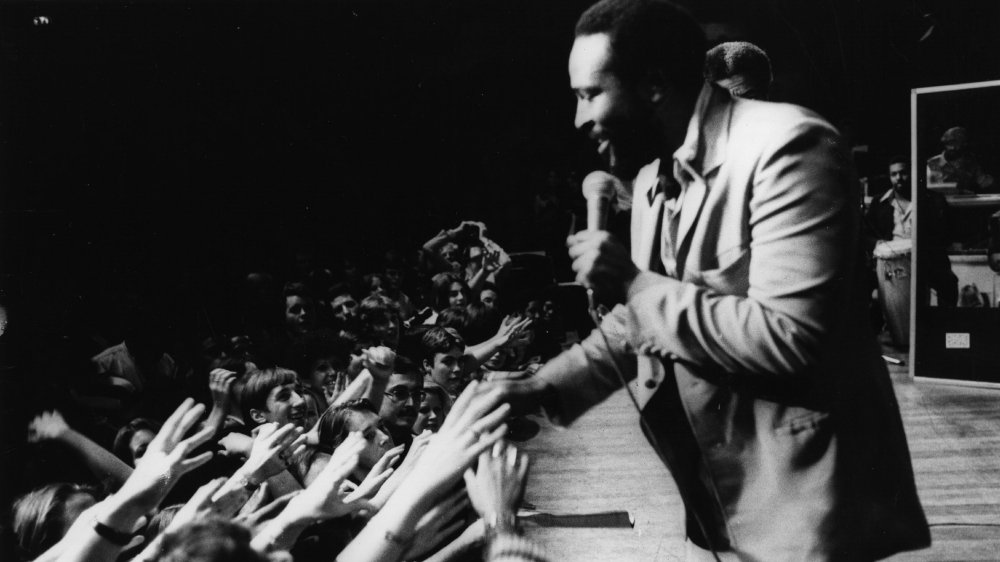 Evening Standard/Getty Images
Gaye had accumulated $9.2 million in debt by the end of his life. That, combined with his deteriorating mental state, led to that most relatable of adult financial decisions: he moved back in with his parents.
Complicating matters was the fact that Gaye never partook of any estate planning, possibly because he didn't think he had anything to leave behind. According to Trust Counsel, "the singer's only major asset at the time was his intellectual property: song royalties, image rights, life story rights, etc."
In a feat of accounting wizardry, his family's attorneys managed to turn lemons into lemonade. His estate's executors not only paid off the mountains of cash owed to the government, but turned Gaye's legacy into a source of income for his three children. Per a report from Reuters, the family most recently turned a plagiarism case against Robin Thicke and Pharrell Williams into a $5.3 million payday after a lawsuit alleging that "Blurred Lines: was plagiarized from Gaye's 1977 song "Got To Give It Up."