The Real Reason Paul Di'Anno Left Iron Maiden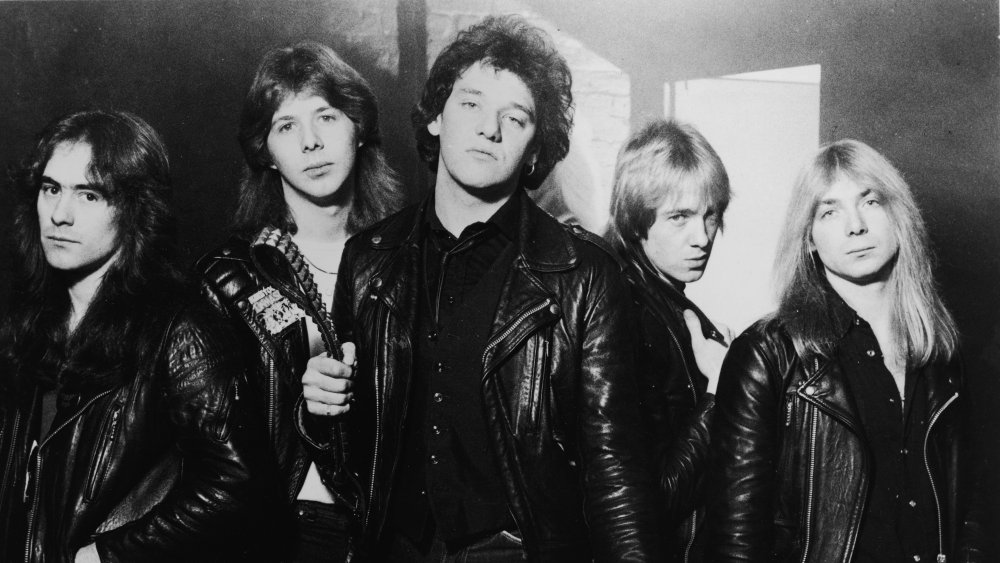 Hulton Archive/Getty Images
Ah, Iron Maiden! The stalwarts of British heavy metal have been ruling the high-singing, fast-moving corner of the metal world since the 1980s. They're certainly well-equipped to do so, thanks to the classic songwriting of bassist Steve Harris and the golden voice of singer Bruce Dickinson. Though the latter temporarily left the band in 1993, his unfortunate replacement, Blaze Bayley, lasted all of two records before Dickinson returned to the fold and business continued as usual. 
However, as Ultimate Classic Rock reminds us, even Dickinson was not exactly the first person to hold the Maiden microphone. That honor belongs to Paul Di'Anno, who sang on the band's first two records, their eponymous debut in 1980, and their well-regarded 1981 sophomore album, Killers. Still, the very year Killers came out, the band and Di'Anno went their separate ways. Why was this, we wonder? Why would a band on the verge of breakthrough and a great album under their belt just up and change their frontman? What was the real reason Paul Di'Anno left Iron Maiden? 
Iron Maiden and Paul Di'Anno have wildly different views on the matter
According to Ultimate Classic Rock, the "official" version about Paul Di'Anno's departure is that he was simply shown the door because his voice didn't fit the band's new material. Di'Anno was a rough-and-tumble, punk-style singer, which anyone who has ever heard Iron Maiden can probably attest doesn't really mesh with the band's famous sound. As such, Steve Harris had this to say about the subject, back in 1981: "We had to make a change. If we didn't make a change, I think maybe the band would have split up or something. I don't think that Maiden would still be here if we'd have stayed with Paul." Harris also said that Di'Anno was against touring, which could obviously present a problem.
However, in all fairness it should be noted that Di'Anno himself had a different story. He says that he left of his own accord, and that his main problem in the band was none other than Harris. Di'Anno alleges that the bassist was largely driven by money, didn't let him write songs for the band, and also steered Iron Maiden in a lucrative heavy metal direction that Di'Anno, a punk rock man himself, wasn't enamored with. The singer also dismisses the rumors that his drug use played a part in his dismissal. "It was nothing like that," Di'Anno said. "But you need to take drugs when you're with Iron Maiden because they're so f***ing boring."