This Was Ray Kroc's Profession Before McDonald's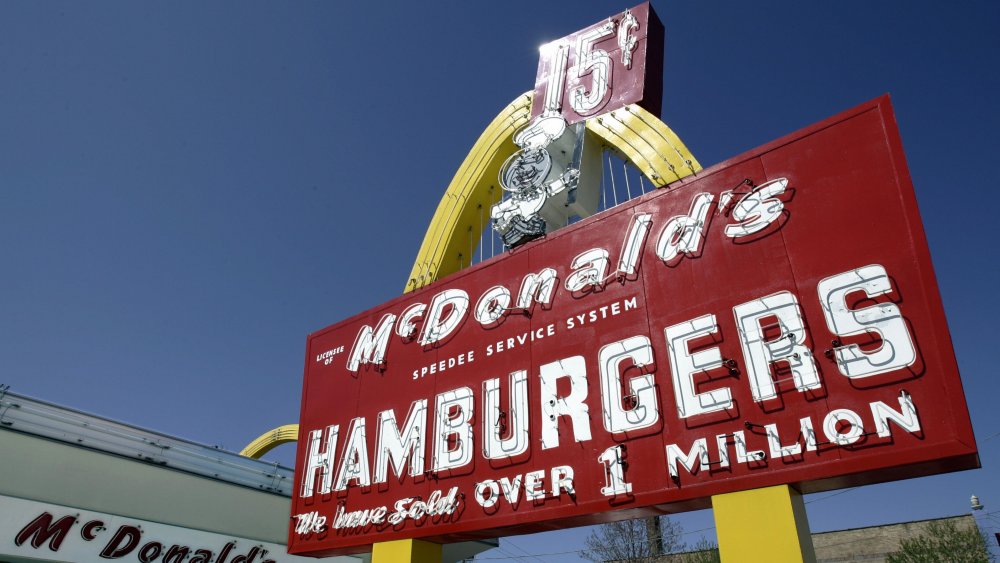 Jeff Haynes/Getty Images
Before McDonald's became a fast food empire with tentacles stretched across the globe like a McKraken, it was a family-run business. Per Business Insider, in 1940, brothers "Mac" and Dick McDonald erected a McDonald's BBQ stand in San Bernardino, California. They eventually scrapped that enterprise and began anew in 1948 with the first McDonald's burger joint, which had a simplifier menu. Presumably, the Big Mac was later named for Mac. Sadly, there is no Big D*ck sandwich named after Mac's brother. Or if there is, it doesn't appear on the menu for probably obvious and definitely hilarious reasons.
While McDonald's had Dick and Mac's influence written all over it and half of their names written on the menu, the company didn't reach its stride until businessman Ray Kroc got his hands on it. He convinced the siblings to sell him franchise rights in 1954. Kroc's McDonald's franchise opened for business in Illinois in 1955. Burger sales went through the roof, giving rise to more and more restaurants. In 1960, Kroc bought exclusive rights to McDonald's. Now that company is Kroc's claim to fame. But he had a decades-long career before that. What did Ray Kroc do for all those years?
Depth of a salesman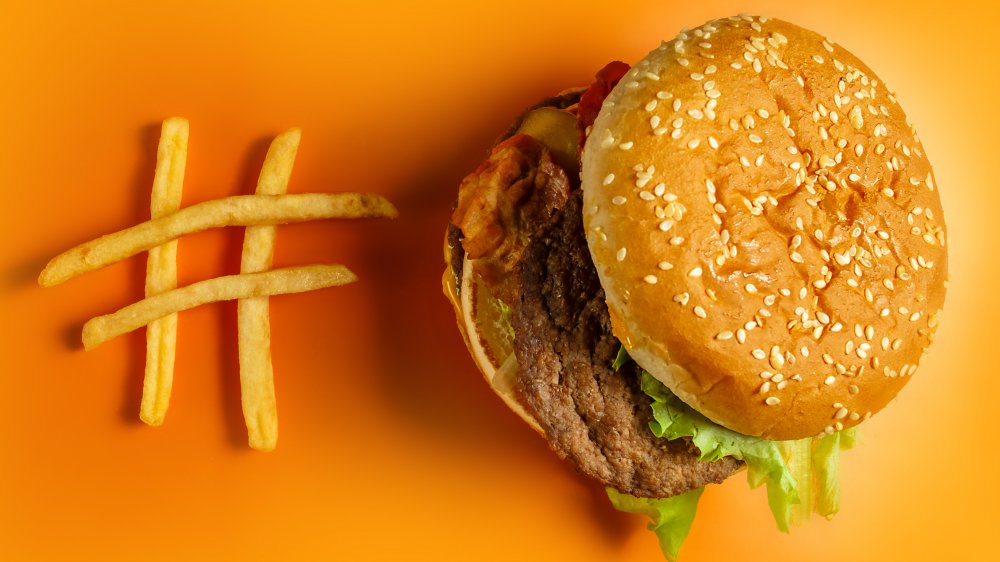 Shutterstock
Born in Oak Park, Illinois in 1902, Ray Kroc was probably a businessman for almost as long as he could walk. Biography writes that as a child he started a lemonade stand and worked at a soda fountain. At 15 years old he falsified his age in order to serve in WWI as a Red Cross ambulance driver. In the process he crossed paths with Walt Disney and laid the foundation for what would become a lasting business relationship. Once the war ended, Kroc tried on many hats. He became a pianist, a musical director, and a salesman.
Kroc spent 34 years as a salesman, according to Time magazine. He divided that time between selling paper cups to fast food businesses and milkshake mixers capable of making five shakes at once. He first learned of the McDonald brothers when they placed an order for eight shake machines. Kroc later recalled, "I had to see what kind of an operation was making 40 [milkshakes] at one time." So he traveled down to California and ended up milking McDonald's for all it was worth. Fortunately for him, it was worth its weight in Golden Arches.