Why Are Air Jordan Sneakers So Expensive?
There aren't a lot of fashion statements that stay relevant across four decades. The bottom fell out on Hammer Pants, overalls will never relive their Breakin' 2 heyday, and it is blessedly unlikely that we will ever again see L.L. Bean take up an entire storefront.
But through it all, Air Jordans have remained at the forefront of their field, commanding high prices seemingly just by daring to ask the question "what if we put a little cartoon Michael Jordan on these?" How is it that a sneaker first introduced during the Reagan administration still tops the "Sort by Price: High to Low" tab in an age of Kanye West-brand footwear?
Because that's what people are willing to pay, mostly. Despite a genius ad campaign in the '80s that insinuated otherwise, there's sadly no magic ingredient like love or Flubber in Jordans, secretly upping the wearer's game. Michael doesn't personally inspect each shoe and give it a kiss on its way out the door. Nike sells Jordans for hundreds of dollars because buyers agreed to pay that much.
Now, how they convinced us to do that is another story.
Be like Mike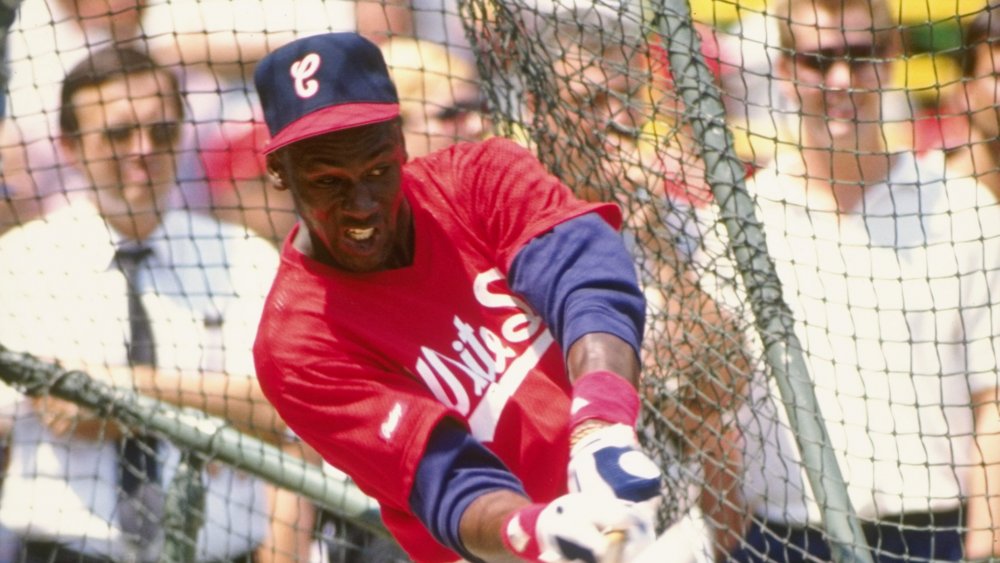 Jonathan Daniel/Getty Images
According to Business Insider, the original Air Jordan line hit stores in 1985, retailing at $65. By the end of that year, Nike had raked in $100 million off of those shoes alone. By their third generation, they featured the now-iconic 'Jump Man" logo, and Nike was blasting an international advertising campaign featuring Spike Lee. Jordans were no longer being sold as sports gear, they were a luxury accessory, a fashion statement, and a status symbol.
Forcing the brand even further into the public eye was the sense of danger which became associated with Air Jordans. As demand rose and Nike upped their prices, the shoes became a target — a series of footwear-related murders started in 1989 with the killing of 15 year old Michael Eugene Thomas, strangled for a pair of $115 Jordans. Per Footwear News, it's a phenomenon that never stopped. If Publilius Syrus was right when he said "something is only worth what someone is willing to pay for it," then the way that people keep sacrificing their freedom to get a pair of shoes makes Jordans the Ferrari of things that smell like feet.